Forget Lists, Children Leaving Santa Voicemail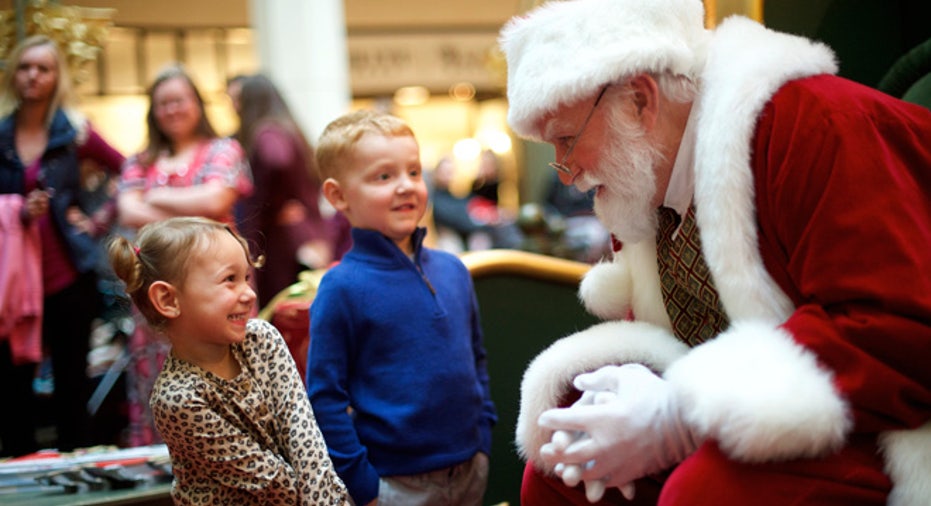 Skip the long lines to meet Santa Claus this Christmas, have your kids leave him a voicemail message instead.
Long Beach, Calif.-based FreeConferenceCall.com, a provider of free conferencing, has opened its annual Santa's Hotline for the season. Children from around the world are leaving Santa a voicemail message with some holiday wishes, and of course their Christmas wish list.
What started on a whim some six years ago has grown hugely popular, with close to eight million kids showing Santa love last year, according to the company. Aiming to reach millions again this year as well as pledging the proceeds to the non-profit Children Today, Dave Erickson, CEO and founder, says Santa's Hotline takes sending Santa a letter into the 21st Century.
"The number of handwritten letters to the North Pole is steadily declining as kids become more and more tech-savvy," said Erickson in a recent press release. "As communication lines become more sophisticated, we are simply helping to connect children around the world to Santa seamlessly over the phone."
Callers around the globe can call Santa's Hotline at 1-605-47-SANTA (72682) free of charge. FreeConferenceCall.com also lets children call Santa using numbers in 10 countries outside of the U.S. The hotline is taking calls through December 25, 2014. According to Erickson, it would take 18 years to listen to all the messages Santa received last year and FreeConferenceCall.com is hoping to top that in 2014. FreeConferenceCall.com makes fractions of a cent per minute on the Santa hotline and will donate all of that to Children Today, which supports homeless kids in Long Beach.
So what should your children expect to hear when they ring up Santa on your mobile phone? Not only will he send them some holiday cheer, he'll kindly remind them to listen to their parents and encourage them to share their wish list with old Saint Nick. This is particularly helpful for parents who are struggling to come up with gift ideas or whose Elf on The Shelf lost its clout. Erickson says his 4-year-old daughter immediately shouted doll house when she heard Santa's voice.
While proceeds from the hotline will go to charity, the push to do this isn't 100% altruistic. FreeConferencecall.com accounts for 10% to 12% of all conferencing in the world, but has a very small margin so they are always looking for ways to promote their business, says Erickson.
"The idea is that hopefully everyone has a good time with the Santa hotline and remembers FreeConferenceCall.com," he says. "We have 30 million callers a month and around 160,000 people sign up for the service monthly, and we want to keep that going."
Speaking of taking Santa Claus communications into the 21st century, FreeConferenceCall.com's hotline isn't the only techie offering out there. There are a host of apps you can download for both the iPhone and Android operating system that lets you call and text Santa and get customized messages from Santa's elves and the big guy himself. Some are going to cost you, while others are free.
One free service that has been around since Christmas Eve of 1955 and is now digital is the Norad Santa Tracker. For years children would call the hotline to find out where Santa was, but now they can visit the website at www.noradsanta.org or download the app to get a countdown to Christmas, and of course Santa's location.