Forget Engagement, You Need to Entangle Your Employees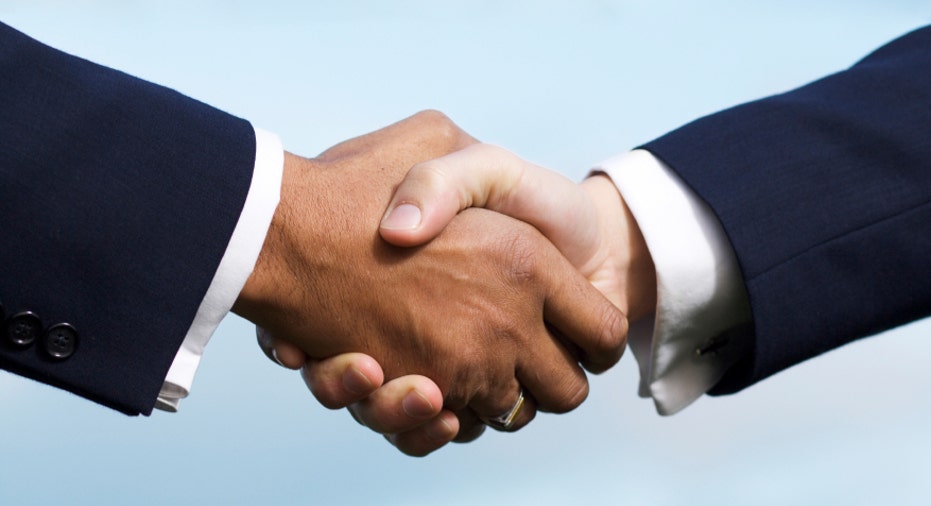 Employee engagement is one key to a successful organization, but according to Ray Benedetto and Molly Meyer, simple engagement may not be enough for organizations going forward. Benedetto and Meyer suggest companies create an environment that "entangles" their workers.
"Our research revealed several companies where employees possess strong emotional attachments that have led to remarkable results and exceptional performance," said Benedetto, a marketing professional, and Meyer, his co-author of the new book "It's My Company Too! How Entangled Companies Move Beyond Employee Engagement for Remarkable Results" (Greenleaf Book Group Press)."Employees in these companies are more than engaged, they are entangled — where the drive for positive employee-company dedication and commitment run constantly at the deepest levels, resulting in a sustainable competitive advantage for each company."
To help improve engagement and foster entanglement within an organization, Benedetto and Meyer suggests following these examples from companies that already benefit from deep employee engagement:
Having leaders who do extraordinary things: The primacy of senior visionary ―thetransformative leaders who shape a performance-excellence culture ―is evident in entangled cultures.  Transformative leadership operates at all levels within these entangled cultures. Everyone has leadership responsibilities because of the ability to influence the actions of others through one's behaviors.
Building an ethical organization: Entangled organizations have explicit core values such as respect, trust, ethical conduct, and caring that extend to all stakeholders.  Daily actions reflect a meaningful pronouncement of what each organization holds dear.  Trust between suppliers and customers grows each time an obligation is met and a promise is kept.
Focusing all the human capital: Entangled employees create world-class organizations through shared visions requiring cross-functional teamwork and elevated thinking about potential solutions.  Setting and holding to cascading performance metrics — linking individual actions plans with strategic and operational goals — is a critical element for achieving unit and company success.
Using processes to guide performance: The first step for understanding any organization is defining the key processes that deliver value to customers.  Entangled organizations manage and improve these processes constantly.  Process improvement stems from the alignment of human capital within each process.
Increasing individual self-efficacy: Leaders within entangled cultures focus first on the individual, building on a set of core values that respect the dignity of each person.  Leaders must support the will to excel, which begins with building trust.  Leaders must develop self-confidence and esteem through personal example and constant encouragement.
Giving freedom and responsibilitywithin a culture of discipline: Freedom to operate begins with clear definitions of each employee's role and performance expectations, which help to define one's area of responsibility.  Discipline relates to appropriate conduct in any situation, which relates to core values and desired behaviors. Freedom also means deciding how best to reach one's goals while helping one's organization excel.
Hardwiring discretionary thinking and actions: Entangled companies create the structures and behaviors that result in high employee commitment.  Readily identifying errors, conducting post-mortems after every event, and fostering open discussions that lead to continuous improvements reinforce and encourage discretionary thinking.
Guiding the transformation process to remarkable results: Creating an entangled, world-class company requires progressive and continual improvement guided by management expert  John Kotter's eight-step model for major change.  Building self-efficacy and discretionary thinking requires pervasive trust rooted in relationships between and among stakeholders.
Follow David Mielach on Twitter @D_M89 or BusinessNewsDaily @bndarticles. We're also on Facebook & Google+.