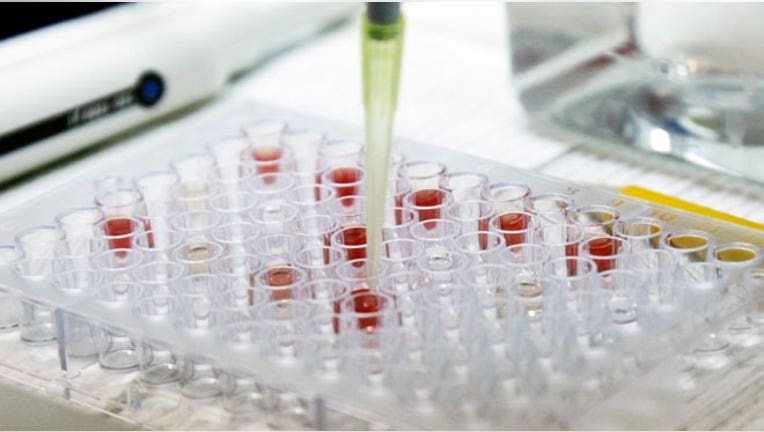 In a bid to diversify its offerings, drug maker Forest Laboratories (NYSE:FRX) unveiled an all-cash buyout on Wednesday of privately held rival Aptalis for $2.9 billion.
The acquisition of Aptalis, which specializes in gastrointestinal treatments in the U.S. and cystic fibrosis treatments in Europe, is expected to boost Forest Labs' revenue by almost $700 million in 2015.
Shareholders applauded the deal by sending Forest Labs surging 17%, which is somewhat unusual because acquiring companies typically see their stock price dip on major buyouts.
"The acquisition of Aptalis helps diversify Forest while advancing our strategy to create blockbuster therapeutic areas," Forest Labs CEO Brent Saunders said in a statement.
Bridgewater, N.J.-based Aptalis, which is owned by private-equity firm TPG, has about 1,000 employees and generated $688 million in sales in the 12 months ended September 2013. The drug maker's top three U.S. products, Canasa, Carafate and Zenpep, accounted for over 60% of total 2013 revenue.
Forest Labs said it expects to generate $125 million in synergies by 2016 and believes the deal will pad its 2015 non-GAAP EPS by about 78 cents.
"There is a strong business fit between Aptalis and Forest, our strategies are closely aligned, and I am confident that Forest will maximize the opportunity for our products and patients," said Aptalis CEO Frank Verwiel.
The transaction, which is subject to antitrust approval in the U.S. and Canada, is expected to close in the first half of 2014.
New York-based Forest Labs is using a combination of cash on hand and debt to fund the transaction. The company has already secured a commitment for a $1.9 billion bridge facility.
As a result of the acquisition, Forest Labs said it has not yet launched its previously announced accelerated buyback program. The company said it will "consider" starting the share repurchase plan after permanent financing is completed for the acquisition.
Forest and Aptalis had been in buyout talks last year, but they collapsed after longtime Forest CEO Howard Solomon stepped down, according to published reports.
Shares of Forest Labs rallied 17.09% to $68.81 Wednesday morning, putting them on track to extend their 12-month surge of 60%.
Morgan Stanley (NYSE:MS) advised Forest on the deal, while JPMorgan Chase (NYSE:JPM) served as the banker for Aptalis.