Foreign Homebuyers Keep Markets Hot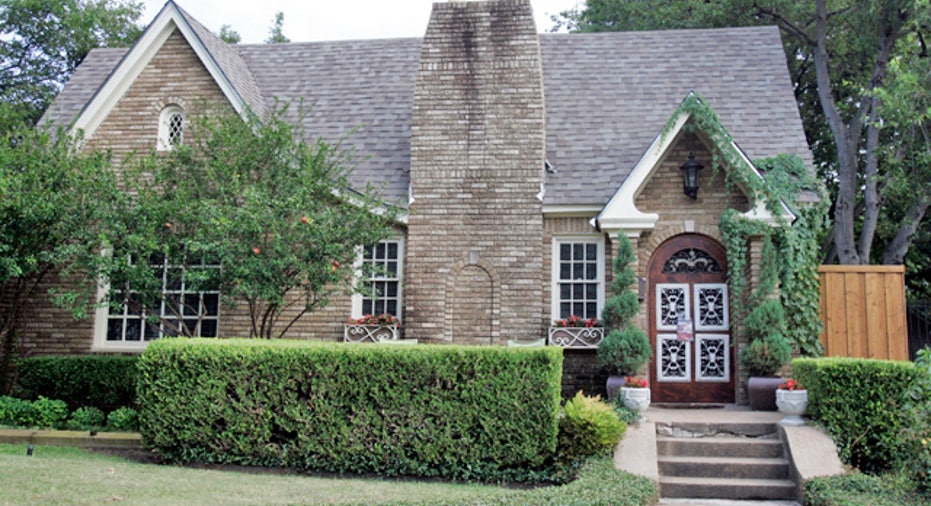 Lured by some of the lowest housing prices in a decade, foreign-born residents and visitors are buying U.S. properties at a rapid rate. More than 8% of all real estate sales in 2010 were to foreign nationals, according to the National Association of Realtors (NAR).
Mortgage companies offer a variety of products to foreign nationals but the products' accessibility and terms depend on the borrower's immigration status and documentation of credit status in his or her home country.
Foreigners attracted to low U.S. real estate prices
International interest in U.S. properties is growing fast. Sales of real estate to foreigners increased from $66 billion in 2009 to $82 billion in 2010, according to NAR data.
In Florida, which accounts for 10% of the country's immigrant population, foreign buyers accounted for almost 31% of all real estate transactions. Other states popular with foreign homebuyers include California, Texas, Arizona, Illinois, Tennessee and New York.
Judy Hamblen, a loan officer with First Equity Mortgage Bankers in Fort Lauderdale, Fla., says she has seen a noticeable increase in foreign homebuyers in the past few years.
"Wealthy investors will look for a safe place to put their money and they still see U.S. real estate as relatively safe investment, particularly with today's prices," says Hamblen.
Foreign nationals tend to buy homes in communities where they already have roots or where large immigrant populations exist. In Florida, Cubans, Haitians and Colombians account for the majority of foreign buyers while in most of the Southwest, Mexicans make up the majority. Canadians are buying heavily all across the country.
Visa and down payment requirements
With mortgage companies, the first and foremost basic requirement for a foreigner to buy a home in the U.S. is a valid visa. Check with a lender to find out which visa types qualify. These can include an L-1, H-1B, TN NAFTA or even a tourist visa with some lenders.
Hamblen says after that, things can vary depending on where buyers are from and how much documentation of personal loans they have on their credit histories in their home countries. While a person's credit and work history may be relatively easy to verify in places like Canada, the United Kingdom and France, it can prove to be more difficult in less-developed countries.
Some mortgage companies that specifically cater to foreign buyers may also be willing to accept other forms of documentation, such as letters of reference from financial institutions in the home country.
John Iannetta, branch manager for imortgage in Scottsdale, Ariz., says while his company does its best to secure all the credit information, it can be a problem if the information is not available.
"A lot of times we can't [secure information]," Iannetta says. "If there is no data to see what we're getting into, then the borrower isn't going to meet the guidelines no matter how much they put down."
Hamblen says that in all cases, lenders require a much larger down payment from foreign homebuyers, typically 35% or more.
"They're always going to have a much larger down payment requirement and they'll need to have a bank account not only here but in their country of origin," says Hamblen.
Hamblen says the lenders she works with charge foreigners 1% to 2% more than the best mortgage rates an American citizen will get.
Specialty lenders in immigrant communities
Frank Ruzicka, a loan officer at St. Louis-based Cornerstone Mortgage, Inc., who writes mortgages for foreigner homebuyers, says the lenders he works with require such borrowers to have a work visa and a Social Security number. For those with a Social Security number, mortgage options are limitless if the purchase is for an owner-occupied property.
"So long as they can also provide a visa that shows they have a legal purpose here on an ongoing basis, they're eligible for anything an American citizen would be," he says.
Those without a work visa will have to look for specialty mortgage companies in the region where they are trying to buy. Hamblen says most communities with large immigrant populations have a few lenders that cater to foreign nationals, and that it can pay to shop around for mortgage rates.
"It's really a specialized niche market but you shouldn't have problems finding mortgage companies in cities with large immigrant populations," says Hamblen.
Jeff Masich, a Realtor with Arizona Homes and Land, says there has been a strong interest in Arizona vacation properties from French and Canadian visitors. These foreign buyers work with lenders in the region who only require a tourist visa.
Iannetta says a popular product at imortgage is their Foreign National Mortgage. It is a 30-year Fannie Mae direct loan of up to $417,000 that requires a 30% down payment. It is valid for second home or vacation home purchases only and you cannot own any other property in the United States. Iannetta says applicants from any of the 36 countries participating in the federal government's Visa Waiver Program need only a valid passport from their home country.
The original article can be found at HSH.com:Foreign homebuyers keep markets hot