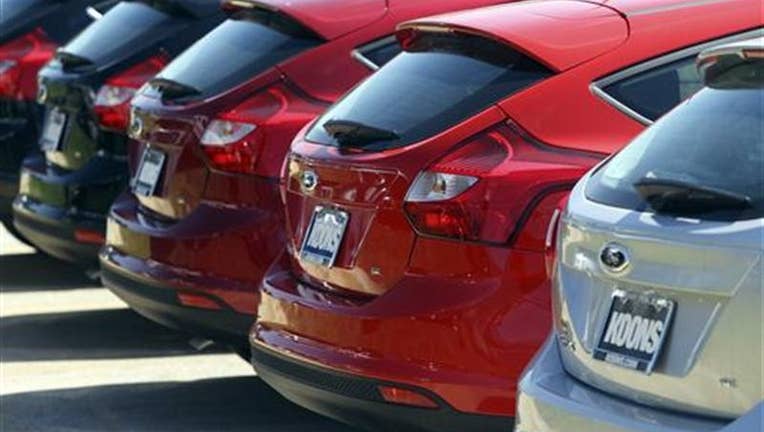 Ford's (NYSE:F) sales in China revved 49% higher in 2013 to surpass Japanese rivals Toyota (NYSE:TM) and Honda (NYSE:HMC) in the world's largest auto market.
The second-largest U.S. car maker typically trails the leading Japanese manufacturers in China but has recently seen a boost from a refreshed lineup. Ford redesigned its Focus compact car and introduced the Mondeo, a local version of its Fusion mid-size sedan.
Meanwhile, sales for Japanese brands in China continued to suffer early last year amid boycotts and violent protests that occurred after Japan purchased disputed islands in the East China Sea.
Ford said Monday it sold a total of 935,813 vehicles in China last year to set another annual record. Toyota and its two joint-venture partners recorded sales of 917,500 units, a 9.2% increase, while Honda's China volume jumped 26% to 756,882.
"2013 has proved to be a milestone year for Ford's accelerated growth in China as we delivered on our plan to bring to China seven of Ford's next-generation global vehicles," John Lawler, chairman and CEO of Ford Motor China.
The Dearborn, Mich., company's China sales still remain behind U.S. rival General Motors (NYSE:GM), the largest of the Big Three. Both GM and Volkswagen are expected to report annual China sales of about 3 million vehicles each, and Japanese automakers Nissan and Hyundai will likely post sales of more than one million.
Ford's passenger car joint venture, Changan Ford Automobile, hit a new sales milestone in 2013 with 678,951 vehicles sold, up 62% year-over-year.
Jiangling Motors, Ford's commercial vehicle investment in China, set a new record with sales of 230,006 units, a 15% improvement. Ford purchased an additional 2% of shares in JMC last year, raising its stake to 32%.
Ford also said its overall December sales in the country rose 35% to 94,838 vehicles.
Shares were trading four cents higher at $15.55 late Monday morning.