Ford Sets Eye on 50% Sales Growth by Mid-Decade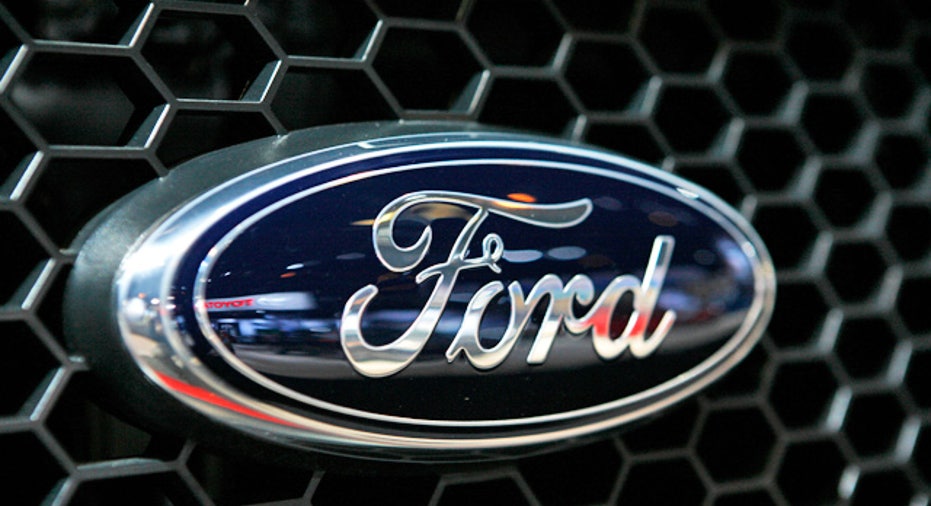 Ford Motor Co's (NYSE:F) global auto sales will grow about 50 percent to around 8 million vehicles a year by the middle of the decade, Ford executives said Tuesday.
Much of that growth will be in China and India, they said. In each of those markets, the second-largest U.S. automaker currently has between 2 percent and 3 percent of the total market share. Ford Chief Financial Officer Lewis Booth said ahead of the company's investors conference in New York that Ford's net debt will be cut by $2.6 billion in the second quarter and will stand at about $14 billion by the end June.
"We think it's really important for the investor to know we have a plan and that the plan wasn't just survival," Booth said.
The company also said that about 55 percent of its total vehicle sales should be small cars by 2020. Also, Ford said its Asia-Pacific and Africa sales regions should make up nearly a third of its 2020 sales.
Alan Mulally took over as Ford chief executive in the fall of 2006 and has turned the company around. It has shown a profit for each of its last seven quarters. From 2006 to 2008, Ford lost $30 billion.
Booth said that, in the early years of Mulally's tenure, the company was focused on survival and now it has shifted to growth.
Under Mulally, Ford borrowed $23.5 billion in late 2006 to support its turnaround, mortgaging nearly all of its assets, including its famous blue oval logo. This was a key factor that allowed Ford to be the only major U.S. automaker to avoid bankruptcy and U.S. government bailout in 2009.
Ford shares are down 17 percent so far this year, less of a decline than the 22.5 percent decline of larger rival General Motors Co.
The shares were up less than 1 percent at $14 in early afternoon trading on the New York Stock Exchange.