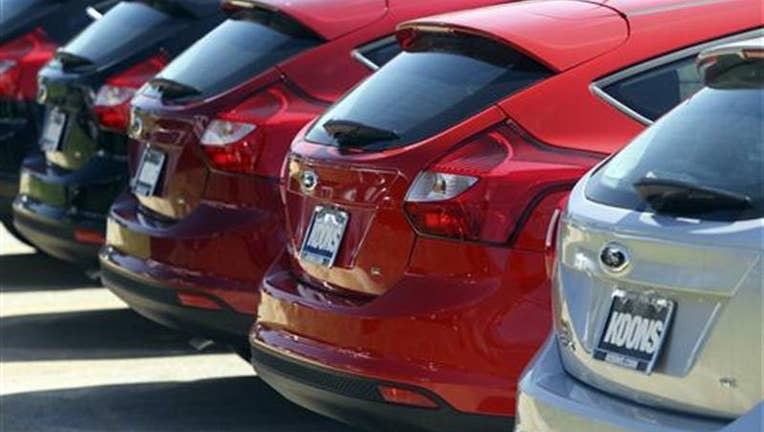 Ford Motor Co.'s (NYSE:F) U.S. new-vehicle sales increased 18% in April as demand for its fuel-efficient Fusion and Escape continued to rise.
Results were ahead of expectations from car-shopping website Edmunds.com, which had called for a 16% increase.
Broadly, U.S. new auto sales for April are expected to rise 10% from a year earlier and drop 10% from the prior month, according to Edmunds.
Ford said Wednesday it sold 212,584 vehicles in the U.S. during April, up from 180,350 a year ago and 10% below March's total of 236,160.
The Ford brand, the company's largest, saw sales jump 18%, while Lincoln sales increased 21%.
Company-wide, April car sales climbed 21% as truck and utility-vehicle sales both rose 16%.
Ford's Fusion and Escape models increased 24% and 52%, respectively.
"We are working harder than ever to keep pace with record demand for our all-new, fuel-efficient Fusion and Escape--with sales growth particularly strong on the coasts," said Ken Czubay, vice president of U.S. marketing, sales and service.
April had 25 selling days, while the year-ago month had 24 selling days.
Ford reported last month its first-quarter profit climbed 15% as a record performance in the North American division offset softness in other regions around the world.
Earlier Wednesday, Chrysler Group LLC reported its U.S. auto sales rose 11% in April as a double-digit-percentage increase of truck sales helped offset weakness at its namesake brand.
Other major auto makers are expected to report their April U.S. sales results later Wednesday.
Ford shares were recently trading seven cents higher at $13.68.