Ford Playing Catch-Up to GM in Truck Sales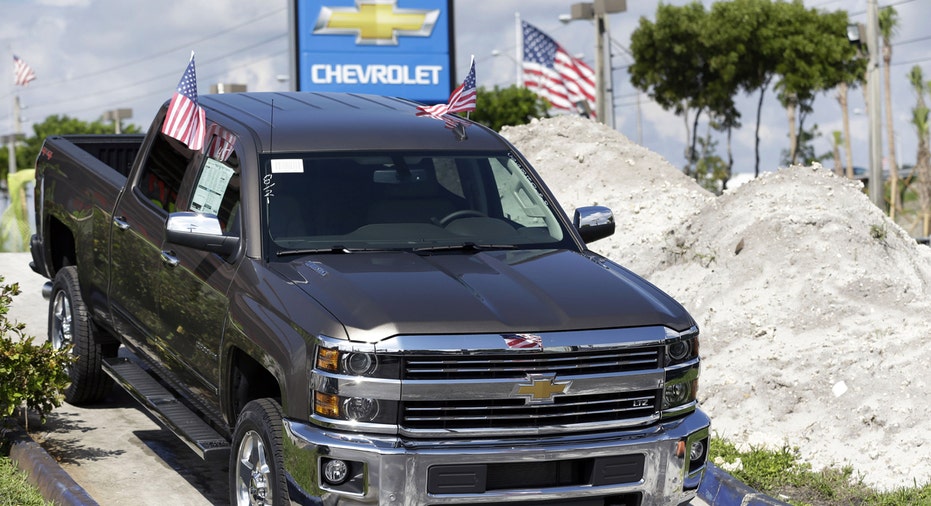 Ford's (NYSE:F) F-Series trucks have outsold every competing model for 38 straight years. While the Blue Oval should retain its title this year, General Motors (NYSE:GM) is upending the pecking order.
Through the first eight months of 2015, Ford has shipped 494,800 F-Series vehicles. The closest competitor, GM's Chevrolet Silverado, ended August with 387,179 units sold.
However, combined sales of the Silverado and the premium GMC Sierra have surged 14.4% to 529,078, giving GM's truck lineup the edge. Ford, meanwhile, has struggled to keep up due to a slow rollout of the redesigned F-150. F-Series sales are running 0.5% behind last year's total for the same period.
GM has a bigger lead when adding Chevrolet Colorado and GMC Canyon midsize trucks, a segment where Ford does not compete. Through August, the automaker has shipped 75,992 of the smaller pickups in their first full year of sales.
Last year, Ford reported 753,851 F-Series sales, ahead of the 741,588 Silverado and Sierra trucks that GM sold.
Industry analysts are keeping a close eye on the truck battle between Detroit's two largest car companies. Aside from the battle for market share, GM and Ford profits rely heavily on lucrative pickup trucks like the Silverado and F-150.
Ford did appear to pick up some steam in August, when F-Series deliveries rose 4.7% to 71,332. Automakers are scheduled to report September sales results on Oct. 1.
Hoping to keep its momentum, GM is updating the design of the Silverado for model-year 2016. The new trucks are slated to arrive in showrooms this fall.
Ford has said the 2015 F-150, which is outfitted with an aluminum body, would reach full inventory by the end of September. Ford plans to add new features and trims for 2016, including a top-of-the-line Limited edition.
Ford's 2014 truck sales ranked about 220,000 units higher than the Silverado. The gap is down to less than 108,000 units this year, thanks to a 16.6% gain for the Silverado. But at the current pace, F-Series would still add a 39th year to its run.