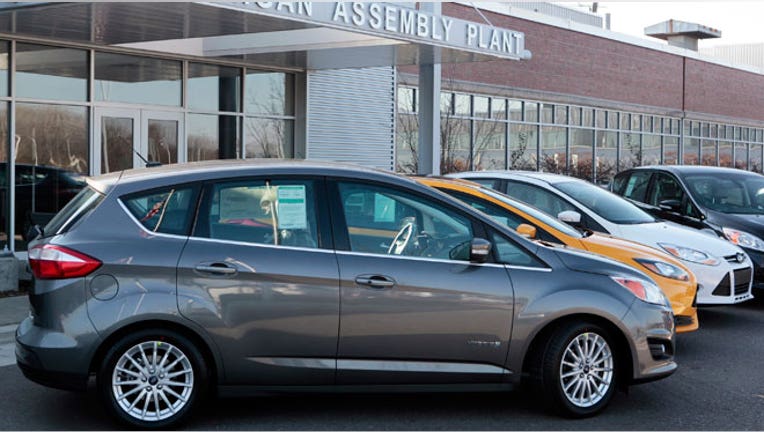 Ford Motor Co. (NYSE:F) lowered fuel-economy ratings for six models, mostly affecting hybrids from the 2013 and 2014 model years.
The automaker said Thursday it identified an error with the ratings through internal testing and subsequently notified the U.S. Environmental Protection Agency, which retested the vehicles.
"This is our error. When we see an issue, we address it," Raj Nair, Ford's vice president of global product development, said in a statement. "That is why we notified EPA and lowered the fuel economy ratings for these vehicles."
The 2013-2014 Lincoln MKZ hybrid received the biggest cut, going from a combined 45 miles per gallon to 38 mpg.
Ford's C-Max and Fusion hybrids from model-years 2013 and 2014 were given combined city and highway ratings of 40 mpg and 42 mpg, respectively. The Fusion was previously rated at 47 mpg.
Ford already restated fuel-economy ratings for its 2013 C-Max hybrid about a year ago. The car was initially given a rating of 47 mpg but was knocked down to 43 mpg.
The 2013-2014 C-Max Energi and Fusion Energi, both plug-in hybrids, were given ratings of 38 mpg, down from 43 mpg.
The company made slight adjustments to the combined ratings for its 2014 Fiesta compact cars depending on the engine type.
Ford, the nation's second-largest automaker behind General Motors (NYSE:GM), said 200,000 affected owners will receive goodwill payments to make up the difference. The Dearborn, Mich.-based company also reviewed its entire lineup and determined no other vehicles need label adjustments.
"Ford is absolutely committed to delivering top fuel economy and accurate information," said chief executive Alan Mulally. "We apologize to our customers and will provide goodwill payments to affected owners. We also are taking steps to improve our processes and prevent issues like this from happening again."
Shares fell 2% to $16.57 in recent trading.