Ford Jumps into Car Sharing to Entice Young Drivers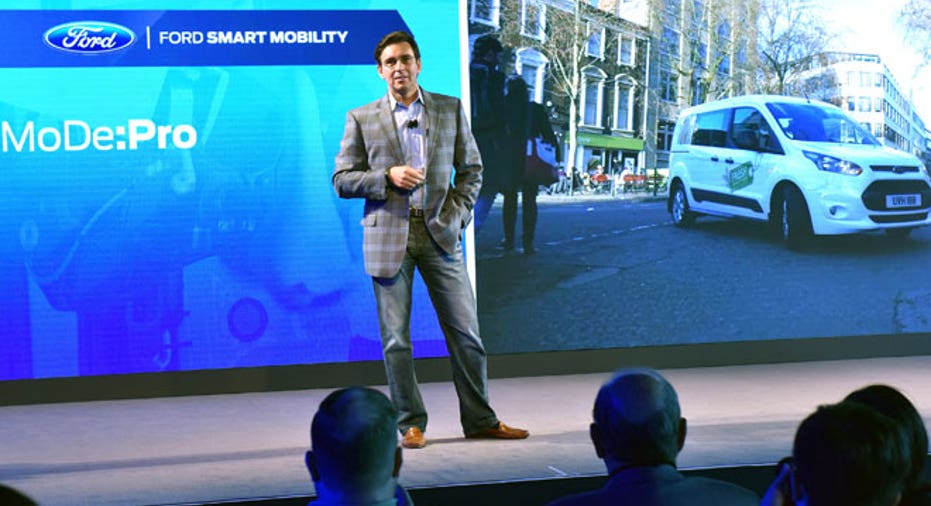 Ford Motor Co. (NYSE:F) will begin testing a car-sharing program that the automaker hopes will sway young drivers on the fence about owning a vehicle.
The Blue Oval plans to run the pilot program through November in six U.S. cities and London. Customers who finance their vehicles through Ford Motor Credit will have the option of allowing prescreened drivers to rent their vehicles for short-term use.
Ford will open Peer-2-Peer Car Sharing to 14,000 U.S. customers and 12,000 in London. The company has selected Portland, Ore., Washington, D.C., and Chicago for the test, plus three cities in California: Berkeley, Oakland and San Francisco.
Getaround, a ride-sharing company, has partnered with Ford to connect U.S. users with vehicles that are available for rent. In London, Ford is working with easyCar Club.
Ford is banking on the theory that customers will sign up as a way to offset some of the costs of owning a vehicle, from monthly payments to maintenance. David McClelland, Ford Credit vice president of marketing, said consumers are interested in sharing ownership expenses.
Ford cited a study from Penn Schoen Berland, which found that more than half of Millennials are open to sharing rides with others.
Car sharing "will ultimately help [Ford] sell cars and help their image with younger consumers," said Jessica Caldwell, director of industry analysis at Edmunds.
"Some people aren't comfortable with this idea, but there's a growing number of people that are," Caldwell added. "It's a way to put extra money in your pocket."
Jumping into the car-sharing business could protect Ford's core business of producing cars and trucks. Upstart companies like Uber and Zipcar represent a potential threat to automakers, but Ford and its rivals appear ready to fight back.
According to BMW, 38% of drivers who have tried the automaker's DriveNow rental service in Europe sold their own vehicles. So it's not a coincidence that this week, BMW's Mini brand said owners will soon be able to rent out their vehicles through DriveNow.
"This is the way of the future, and Ford is coming out proactively," Caldwell said.
Peer-2-Peer Car Sharing is part of a Ford initiative called Smart Mobility, an effort to expand the company's focus beyond manufacturing vehicles.
Ford already launched GoDrive, a public car-sharing pilot in London. The service has 50 cars available for one-way trips and charges drivers per minute.
Ford, which opened a research center in Silicon Valley early this year, also unveiled an electric bike concept and related smartphone apps this week. MoDe:Flex can be folded and stored in any Ford vehicle.
Shares rose a penny to $15.51 in recent trading Thursday. Ford's stock, which got a boost Wednesday from an upgrade by Goldman Sachs, is near breakeven for the year.