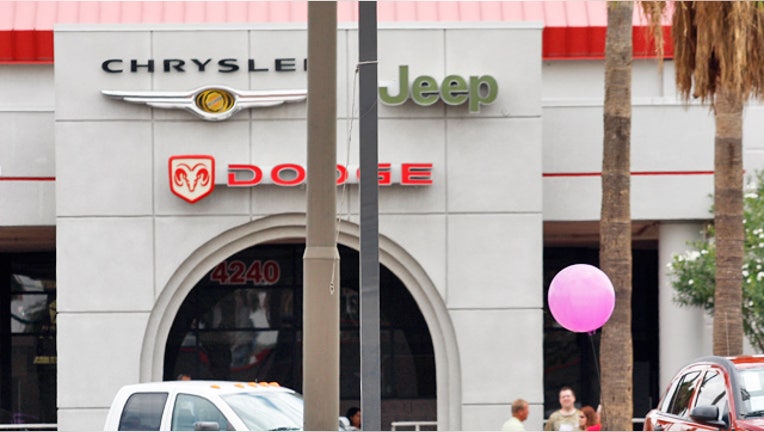 Two of Detroit's Big Three automakers said Tuesday that sales gains in September were led by small, compact cars as consumers ramped up spending on vehicles less dependent on gasoline.
However, Ford (NYSE:F) posted flat sales from a year ago and weak demand for bulkier gas-guzzling cars pushed the automaker's monthly sales below expectations.
Ford's total new-vehicle sales slipped 0.1% in September, below the 0.7% rise forecasted by car-shopping website Edmunds, as truck sales declined 7.6%.
The automaker sold 24,628 small cars in September, which marks a 73% year-over-year increase, as the automaker sold 23,148 Escapes, a 14% improvement from the same period in 2011 and the model's best-ever sales in September.
"As more buyers look for new vehicles across the country, Ford is ready with our strongest lineup ever of fuel-efficient cars, utilities and full-size pickups," Ford's vice president of U.S. marketing, sales and service, Ken Czubay, said in a statement.
Czubay said fuel economy in new vehicles remains one of the "most important features customers want most today." Ford offers five vehicles that deliver 40 miles per gallon or better and plans to introduce another three by the end of the year.
Broadly, U.S. new auto sales for September are expected to climb 8.8% from the same period in 2011 but fall 11% from August 2012, according to Edmunds. While Ford was virtually flat, Chrysler reported its best September sales since 2007 and General Motors (NYSE:GM) said sales climbed on strong Buick demand.
GM's U.S. auto sales climbed 1.5% in September, led by Buick and Chevrolet sales that helped offset a decline in demand for Cadillacs. That was slightly off from the 1.9% increase forecast by Edmunds.
GM said it sold 210,245 cars last month, which is up from 207,145 last year but 13% below the amount sold in August. Buick sales grew by 7.9% and total sales were further cushioned by a 1.5% increase in Chevrolet that was partially offset by virtually flat GMC sales and a 1.3% decrease in Cadillac sales.
Shares of GM ticked slightly higher Tuesday morning to $23.14, while those of Ford fell as much as 2% to $9.74.
Chrysler, meanwhile, posted its 30th consecutive month of year-over-year sales gains and said third-quarter sales were up 12% year-over-year to 142,041.
Sales of Chrysler, Jeep, Dodge, Ram Truck and FIAT brands led the improvement, with FIAT jumping 51%.
Dodge brand sales climbed 18% to their highest September sales number in five years, led by sales of the all-new Dodge Dart, which grew by 72% compared with August as production ramped up at Chrysler's Belvidere, Ill.-based assembly plant.
Jeep Wrangler and Jeep Patriot compact sport-utility vehicles each set sales records last month, while the Jeep Grand Cherokee jumped 19% from the same month last year and reached the highest level since September 2005.
Chrysler-brand sales improved by 5%, a 5-year high, led by the Chrysler 200 mid-size sedan. Ram Cargo Van sales jumped 223% year-over-year and Chrysler on Tuesday introduced the Ram Truck 2013 models.
Chrysler said it remains optimistic about the health of the U.S. auto market.