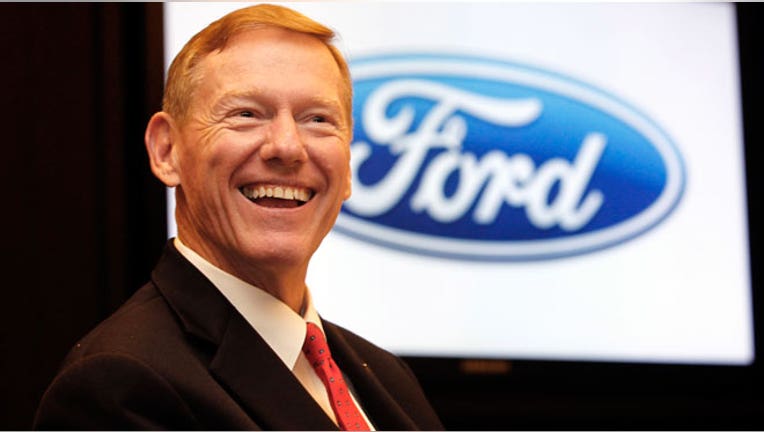 Microsoft Corp (NASDAQ:MSFT) is close to naming a new chief executive, according to a source familiar with the board's thinking, but lost a front-runner candidate on Tuesday when Ford Motor Co's (NYSE:F) chief, Alan Mulally, said he would not be going to the software giant.
Mulally's comments reignited the guessing game over who will take over at Microsoft, following the elimination in December month of another reported candidate, Qualcomm Inc's (NASDAQ:QCOM) Steve Mollenkopf.
Microsoft said last month it expects to appoint a new CEO early this year. It has been seeking a replacement for Steve Ballmer since the long-time CEO in August announced his plan to retire.
Sources familiar with the process have told Reuters that Microsoft is down to a "handful" of candidates, including one or more outsiders from the tech industry, former Nokia <NOK1V.HE> CEO Stephen Elop and insiders Satya Nadella and Tony Bates.
Mulally, who has never denied his interest in the Microsoft job, told the Associated Press on Tuesday that he will remain at Ford at least this year. Two people close to the matter told Reuters that Mulally is no longer under consideration for the top job at Microsoft.
"Out of respect for the process and the potential candidates, we don't comment on individual names," a Microsoft spokesman said.
The Ford CEO said he wanted to end the Microsoft speculation "because I have no other plans to do anything other than serve Ford."
When the AP asked whether his comments should end concerns from investors about his exit, Mulally said: "You don't have to worry about me leaving."
Ford spokesman Jay Cooney confirmed the comments. After news of the interview, Ford shares rose 1.3 percent in extended trade, while Microsoft shares fell 1.1 percent.
Several prominent Microsoft investors had campaigned behind the scenes for Mulally to succeed Ballmer.
Mulally's candidacy for the job attracted considerable media attention that overshadowed Ford's product-related announcements, such as the roll-out of the new Mustang, something that frustrated Ford's board of directors, people familiar with the matter said.
(Reporting by Deepa Seetharaman and Bernie Woodall in Detroit, Nadia Damouni in New York and Bill Rigby in Seattle; Editing by Dan Grebler and Leslie Adler)