Ford CEO Mulally Scores $29.5M in 2011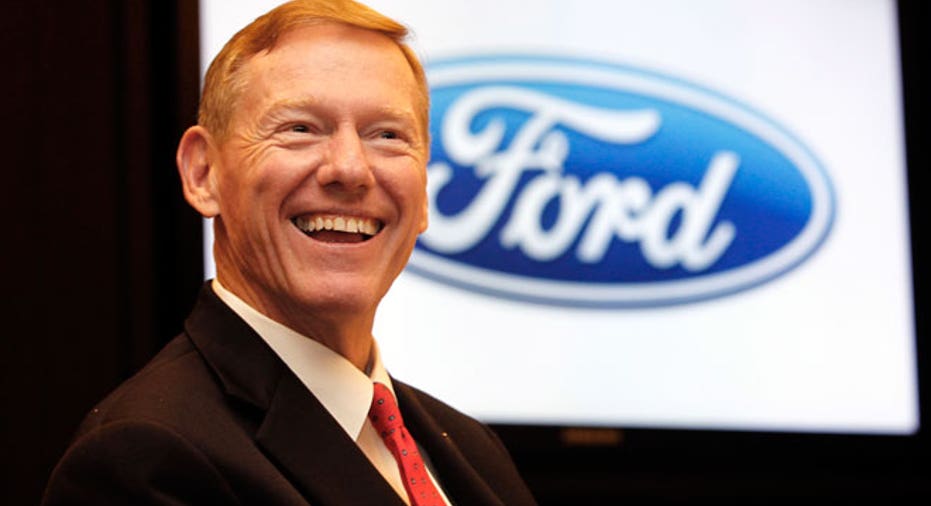 Ford (NYSE:F) said it is paying CEO Alan Mulally $29.5 million in compensation for 2011 after he led the company to its largest profit in more than a decade and reduced debt.
The chief executive earned a salary of $2 million and a cash bonus of $5.46. The remaining third was awarded in stocks and options.
Mulally, who led the company's turnaround after Ford borrowed money in 2006, now holds more than 5.62 million shares of Ford stock and more than 13 million stock options. His 2011 salary jumped more than $3 million year-over-year.
Ford said it paid top executives performance-based payments as a reflection of the company's "exceptional performance" last year.
The company reported fiscal 2011 net income of $7.8 billion, excluding one-time items, which marks a $1.2 billion year-over-year improvement.
The results led its board to declare a cash dividend to shareholders, which it began paying in the first quarter.
Other top-paid executives include Bill Ford, the Detroit automaker's executive chairman, who earned a $2 million salary and $1.56 million bonus, bringing his total compensation including stock and options to more than $14.45 million.
Ford's president of The Americas, Mark Fields, earned a $1.35 million salary and was awarded $1.5 million cash bonus, making a total of $8.84 million.
Rounding out the top five top performers were retiring chief financial officer, Lewis Booth, who earned more than $7.73 million, and Asia Pacific and Africa president, Joe Hinrichs.
The company announced the compensation packages in its annual proxy statement, which also unveiled the time and place of Ford's annual meeting in Wilmington, Del. on May 10.