Ford Battling Limited Inventory of F-150 Trucks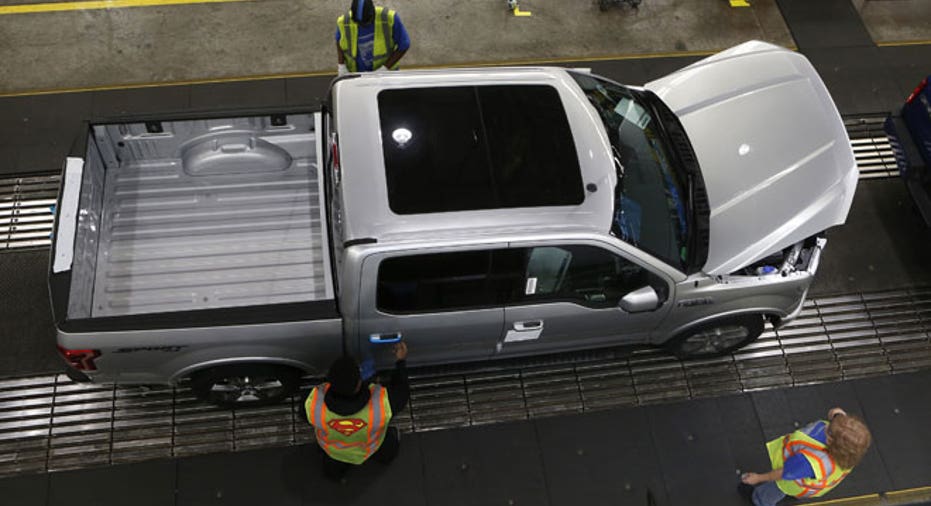 Ford Motor Co. (NYSE:F) continues to battle limited inventory of its best-selling F-150 pickup truck, an issue that has pressured the automaker's sales.
The nation's second-largest automaker delivered its first 2015 F-150 trucks at the end of last year. Executives cautioned that it would take months for production to reach full capacity, and through the first five months of the year, total F-series sales are down 1.1% versus the same period in 2014.
On Tuesday, Ford said F-150 supply will further improve now that its truck plant in Kansas City is ramping up production this quarter. The Kansas City factory is Ford's second to begin making the redesigned full-size truck.
But Ford recently ran into a shortage of F-150 frames that's further holding back production, according to reports from the Wall Street Journal and industry publication Automotive News.
The Journal cited a source as saying the supplier issue has forced Ford to slow F-150 output.
Mark LaNeve, Ford's vice president of U.S. marketing, sales and service, declined to comment on the reported problem. During a conference call to discuss Ford's May sales report, LaNeve said Ford doesn't discuss particular suppliers or parts.
"We began the month at about half the inventory we normally carry for F-series," LaNeve added. "We feel good about the [monthly sales] number given those constraints."
LaNeve also said Ford "chose not to participate in sales events around Memorial Day." The F-150's average transaction price hit a May record, Ford noted.
While Ford says the new aluminum-bodied F-150 sells fast after arriving on dealer lots, strained inventory has prevented sales from keeping up with rivals.
Ford's chief truck competitor, General Motors (NYSE:GM), outsold the F-series by a notable margin in May. F-series sales slipped 9.7% to 61,870 units. GM delivered a combined 70,579 Chevrolet Silverado and GMC Sierra pickups, up 8.6% year-over-year.
Ford and GM don't break down sales of light-duty and heavy-duty trucks.
Dearborn, Mich.-based Ford also announced plans to shut down certain assembly plants for a shorter period this summer. Six assembly plants and some supporting factories will cease production for just one week. The summer shutdown traditionally lasts two weeks.
It marks the third straight year that Ford has shortened its factory shutdown, thanks to strong U.S. demand for trucks and sport-utility vehicles.
Ford shares lost six cents, or 0.4%, at $15.29 in midday trading Tuesday. The stock is down 1.4% year-to-date.