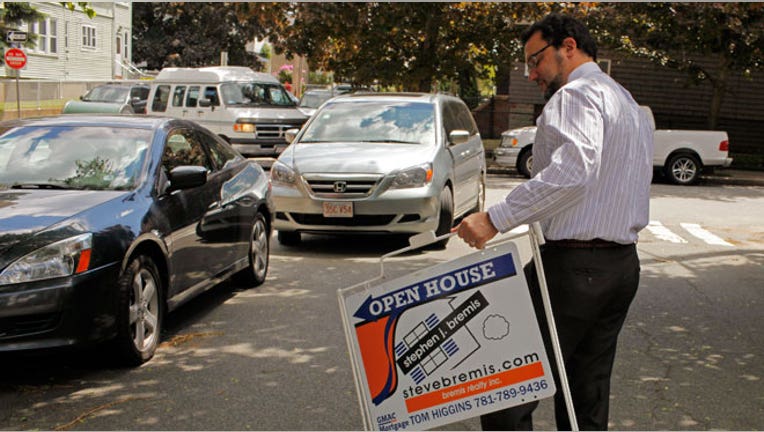 Selling your own home can save you thousands of dollars in real estate agent fees and commissions, but experts say there are many factors to consider before hanging your own "For Sale" sign.
The current sellers' market makes it a more attractive environment for owners to list without a professional, but they risk losing out on getting the highest bid.
Rebekah Stephens, an agent with BHGRE Metro Brokers in Atlanta, says any savings on broker fees might be wiped out if you fail to get the best if you don't do the proper research before you list.
"Owners sometimes have a hard time determining what the fair market values of their properties are," Stephens says. "They can go on a 'fair worth' site, but there is a margin of error, and they can sometimes list way too low, or way too high. This can be detrimental to the market." According to the National Association of Realtors,  the average sale price for owner listings was around $175,000 compared to $215,000 for those listed by realtors in 2012.
Greg Herskowitz, a real estate attorney and owner of Pinecrest Premier Title in Miami, says sellers who don't need a full-time agent can bring in an appraiser or a realtor consult to just help determine a listing price.
"You can pay a few hundred dollars to find a good value for your house," Herskowitz says. "For a small consulting fee, they can give you some tips before you list."
Getting the word out about your listing is important, after all, the more interest you generate the higher the chances of getting multiple offers.
Drumming up awareness goes beyond just throwing up a sign in your front lawn, says Stephens. Posting on Craigslist and other real-estate sites is a great start, but also list your home on Multiple Listing Service (MLS) sites to cast a wider net.
"This is where realtors put their listings up," she says. "Also be sure to say you are willing to work with other agents, and welcome realtors."
Nearly 90% of buyers are working with agents, so being open to working buyers' agents can bring in more eyeballs, Stephens says.
Finally, experts recommend bringing in a lawyer to help with the contracts at closing. "The No.1 issue for sale by owners find is that it's difficult to understand the paperwork," Stephens says.
Be sure to review the time periods within the contract, who is bearing the costs, special provisions and what is a good offer in terms of financing, Herskowitz adds. Having an attorney on hand for the final walk-through is a good idea as well, he says.
"Where the financing comes from is important," he says. "If the bank is small, or not reputable, I would be concerned."