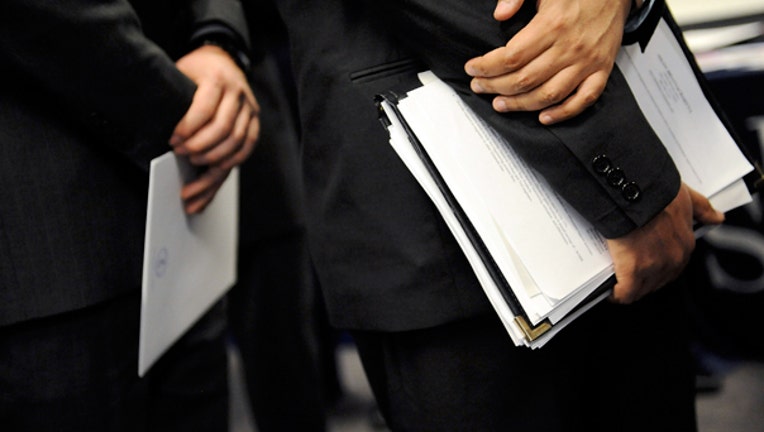 Automation in the workplace hasn't been the job killer many have predicted it would be, new research finds.
While new technology is eliminating some positions, it's also creating new ones, according to a study from CareerBuilder. While 21 percent of companies have replaced employees with automation, nearly 70 percent of those said their adoption of new technology resulted in new positions being added in their firms.
Overall, 35 percent of companies that deskilled workers said they ended up creating more jobs in their firms than they had before the automation.
"While automation may eliminate some jobs, it also creates other jobs that are higher paying and lifts the standard of living for the economy as a whole," Matt Ferguson, CEO of CareerBuilder, said in a statement.
For example, data entry employees lost more than 43,000 jobs to automation between 2002 and 2014, a 16 percent decline in a field paying $14 per hour. However, the adoption of using big data to make business decisions and develop products and services created a big demand by many employers for workers who know how to interpret that information. The study shows that market research analysts added more than 99,000 jobs from 2002 to 2014, a 28 percent increase in a field paying $29.18 per hour.
"One of the greatest challenges the U.S. faces today is sufficiently preparing the workforce for the influx of more knowledge-based jobs that will likely result from progress in robotics and other STEM-related fields (science, technology, engineering and math)," Ferguson said.
The research revealed that some industries have been hit harder than others by automation. More than 40 percent of information technology firms were twice as likely as all employers to have deskilled workers. Financial services and manufacturing are other industries that have seen the most employees replaced by new technology.
Moving forward, 31 percent of all employers predict that certain jobs within their firms will likely be replaced by technology to some degree in the next decade. The functional areas most likely to be affected include:
Customer service
Information technology
Accounting/finance
Assembly/production
Shipping/distribution
Sales
While automation has produced greater efficiencies and output, eliminating the human factor isn't always a positive move for employers. The study found that 35 percent of firms that have deskilled workers ended up hiring people back because the technology didn't work out.
The study was based on surveys of 2,188 hiring managers and human resource professionals, as well as analysis of the historical acceleration and deceleration of the 786 occupations recognized by the Bureau of Labor Statistics.
Originally published on Business News Daily