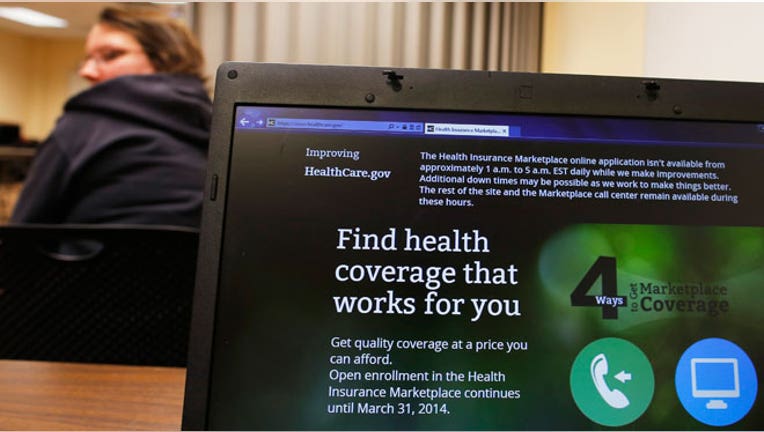 As the new contractor for the federal government's troubled health insurance exchange, Accenture has its hands full.
Even the White House has admitted healthcare.gov has a lot of work and repairs needed to get it fully functioning.
The IT company was recently named the new contractor tasked with fixing the website, ousting former contractor CGI to the tune of $91 million. In a recently-published contract document, the Department of Health and Human Services wants Accenture to fix healthcare.gov's back-end technology issues by mid-March, weeks before the end of open enrollment on April 1.
The website still lacks back-end mechanisms for insurance companies to receive payment from the government for subsidies and cost-sharing health plans along with a way to deliver 834 forms to insurers. That form is critical since it details enrollee information to insurance companies, without it, they don't know who is seeking coverage.
If these fixes are not made by this deadline, the document says it will result in "financial harm to the government" and the "government could make erroneous payments to providers and insurers. Furthermore, these continued issues could make the "entire health-care reform program...  jeopardized."
The document is a Justification for Other Than Full and Open Competition (JOFOC) filing, which defends the government's decision to contract with Accenture without having a full bidding process that takes time.
Experts say Accenture faces a heavy task without a lot of time.
Larry Kocot, visiting fellow at the Brookings Institution, says the public perception of Obamacare's woes lean heavily on the fact that Healthcare.gov has struggled since open enrollment kicked off on Oct. 1. But the issues plaguing the site run much deeper than those experienced during its first weeks in business.
"It's much more than just the website," Kocot says. "It's a series of business processes to run an insurance program that has never been built before. It's like [CGI] built the façade of a house with nothing behind it."
Kocot says the site wasn't fully battle-tested before going live, adding to the issues facing both insurers and enrollees just past the midway point of open enrollment period.  "There are still a lot of issues that have to be worked through on the insurer side, and the government side," he says. "And, you are using live ammunition here—live data."
Paul Howard, director of the Center for Medical Progress at the Manhattan Institute, says the biggest question at the moment is how the government will pay insurers for subsidized and cost-sharing plans.
"The government has said they will ensure payments are accurate and timely," Howard says. "This is something the agency should have thought through carefully when they hired the original contractor. Admitting the backroom concepts [that CGI was responsible for] were incomplete-able is pretty astonishing."
In a statement to FOXBusiness.com, the Centers for Medicare and Medicaid Services admitted there was still much work to be done before open enrollment period ends, but didn't go into detail.
"We have accomplished a great deal, but we have much left to do. We are pleased that more than 1.1 million consumers already have enrolled in a private plan in the federal Marketplace thanks to existing efforts and look forward to working with all of our contract partners to ensure a smooth transition of this work," the statement said.
Kocot's take on the impending deadline is more dire. "All of this could come to a crashing halt if not corrected," he says. "The system's problems that remain are formidable, and the time to fix them is running out."