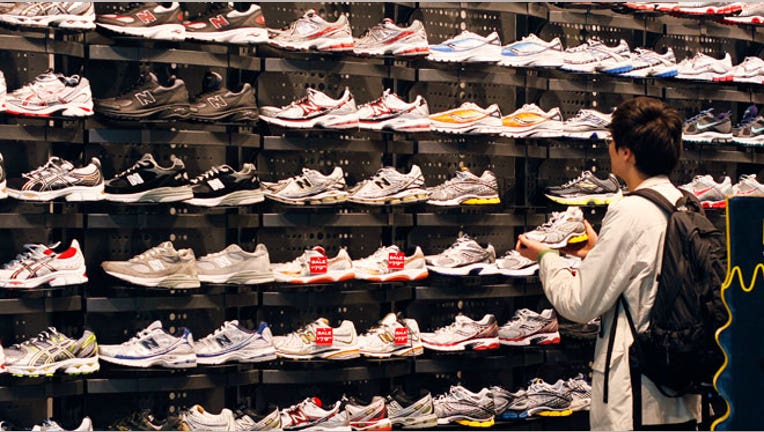 Foot Locker Inc. posted a better-than-expected 14% increase in profit in its first quarter as the sportswear retailer continues to benefit from sales growth.
Foot Locker has posted higher profits and sales recently but reported challenges in athletic apparel as competition to meet shoppers' growing desire for workout clothes and training gear heats up. For Foot Locker, workout clothes, sports jerseys and training gear have been used mainly as a tool to drive customers to its stores to purchase shoes, which make up about three-quarters of the retailer's sales.
As the U.S. sportswear industry shifts toward more fashion- and lifestyle-focused athletic looks and away from technical sports products, Foot Locker is trying to do more with smaller apparel offerings compared with department stores such as Macy's Inc.
In March, the company lifted its long-term financial objectives after strong 2014 results.
In the latest quarter, sales excluding newly opened and closed locations grew 7.8%.
Overall, for the period ended May 2, Foot Locker posted earnings of $184 million, or $1.29 a share, up from $162 million, or $1.10 a share, a year earlier.
Sales increased 2.6% to $1.92 billion.
Analysts polled by Thomson Reuters had expected earnings of $1.23 a share and revenue of $1.91 billion.
Excluding foreign-exchange impacts, sales grew 7.9%.
Gross margin widened to 35% from 34.6% a year earlier, while inventory levels were down 2.7% from a year earlier as of May 2.
Shares, inactive premarket, are up 14% this year.
(By Chelsey Dulaney)