Food Trucks' Tasty Tweets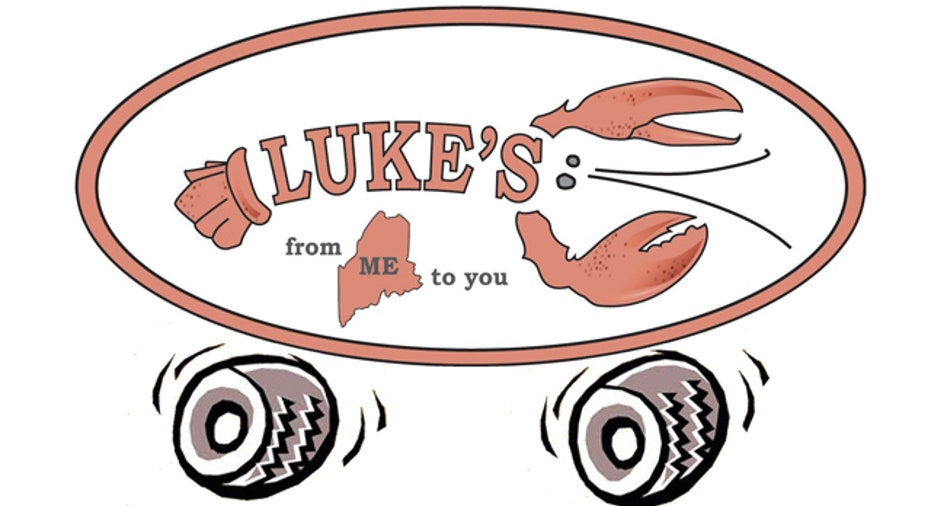 They say it's all about location, location, location – but some gutsy entrepreneurs are defying this rule, opting for mobility over stability. Enter: the glory of the food truck.
Many restaurateurs are choosing to launch food trucks over free-standing restaurants. With smaller start-up costs, food trucks are a low-risk and low-maintenance venture that enable entrepreneurs to maximize both their profits and their market.
But when your business is constantly moving locations, how do your customers know where to find you? Thankfully, there's a simple solution: Twitter.
Meet three restaurateurs traveling the city streets, one Tweet at a time.
Location: New York City
Followers: 1074
Luke's Lobster, a trendy lobster roll haven, serves everyone from Wall Streeters to kindergarteners, to nostalgic New Englanders, on a daily basis. While Luke's Lobster is a new Manhattan craze, the inspiration for it dates back to founder Luke Holden's youth, far before he opened his first storefront: a 300-square-foot, buoy and sea-bark decored East Village enclave.
Holden proved himself a budding entrepreneur in high school by launching his own lobster company. But after graduation the Maine native took off to Georgetown University and then ventured to Wall Street. But his Maine roots run deep, and his stint as a financial analyst proved short lived. While working at CS Capital advisors in Manhattan, Holden got the itch to pursue something he truly loved: Maine lobster.
"Being able to return to my passion for the Maine lobster industry while working with my father --we buy all our seafood from his Maine seafood company--was a no-brainer," said Holden.
Luke's Lobster is a vertically-integrated business, which enables the business to serve the highest-quality seafood at the best price. The menu is simple: all-natural and traceable seafood from one of the most sustainable fisheries in the world, and it's quickly catching on.
In October 2009, Holden opened his first location in the East Village and six months later opened a second location in the Upper East. He resigned from CS Capital Advisors the very day he signed the second lease.
Since then, Holden has launched a Upper West Side location. And just this week, Luke's Lobster launched a food truck called "Nauti", which made its debut at the Hell's Kitchen Flea Market in midtown Manhattan last Sunday.
"We knew that Twitter was the engine behind the current food truck trend," said Holden.
For this reason, Nauti has a separate Twitter account from Luke's Lobster. Though the two accounts cross promote, the Nauti account is primary used to keep customers updated on its whereabouts in the city. In less than three days, the account generated more than 1,000 followers.
In addition to keep customers updated on Nauti's location, Luke's Lobster uses Twitter to generate customer feedback. "Responding to folks who mention us on Twitter is our way of bringing them into the family and incorporating their feedback into our business," said Holden.
Luke's Lobster also uses Twitter for important company announcements, special deals, contests, links to their video blog and to cheer on their favorite sports teams.
What's next for Luke's Lobster? Feeding his former coworkers, in their upcoming Wall Street location.
Location: Los Angeles
Followers: 37,975
The inspiration for the Grilled Cheese Truck came at the 2009 Los Angeles Grilled Cheese Invitational. When the Grilled Cheese Truck chef Dave Dahni saw 8,000 people in one place, with a love of one thing, he knew what he had to do. He teamed up with co-founder Michele Grant and in October 2009, renowned 'The Grilled Cheese Truck' (or what Grant likes to call 'the Rolling Mecca of Melty Goodness') was born.
While food trucks may be more affordable than a free-standing restaurant, that doesn't mean they come cheap. Grant admonishes that between city and county permits, insurances, commissary fees, truck rentals and kitchen rental, food trucks still involve substantial overhead costs. Plus, their lower price point (let's not forget this is street food, after all) means a leaner and meaner storefront than a restaurant.
Good thing Twitter is free. Grant immediately took The Grilled Cheese Truck to the social media site and before she even sold her first sandwich, she had a whopping 2,700 followers.
"We knew from the beginning that Twitter and social media were going to be crucial resources for reaching fellow grilled cheese fanatics," said Grant.
While Twitter's most important function is to quickly update followers on the Grilled Cheese Truck's location, Grant also uses it as a way to involve customers in research and development.
"We've seen a community built from Twitter that translates to people on the street, in front of our trucks and then often back on Twitter ... It's is a crucial tool in helping us stay in touch on a moment-to-moment basis with our cheesy community," she said.
Location: Chicago
Followers: 5,710
The Mac Truck is the perfect example of the KISS (keep it simple, stupid) method. Part of a larger restaurant group in Chicago, known as The Southern, The Mac Truck is the brain child of its Executive Chef Cary Taylor.
In 2010, Taylor was struggling to make ends meet at his high-end restaurant called the Chaise Lounge. Taylor decided to kick the fancy get up and rebrand the restaurant into classic southern, comfort food, aptly named The Southern and he hasn't looked back since.
In February 2011, on the heels of The Southern's success, Taylor opened The Southern Mac and Cheese Truck, more commonly known as The Mac Truck.
Twitter keeps mac and cheese fanatics updated on the truck's location and Taylor said he uses Twitter to scout new locations for lunch sales, get feedback about products and to cross market The Southern.
The Mac Truck has proven so successful that Taylor says he is currently scouting out several free standing locations for a Southern Mac and Cheese.
You named your small business, you set up a Web site, and you even started seeing profits from it. What's next? You could set up a profile page on a social networking site, such as Facebook or Myspace. And/or you may want to head to Twitter, the member-based site that boasts of allowing you to virtually shout your company's message from a technological rooftop.
Every week, Fox Small Business Center will highlight companies that are making their brand known through social media. As small businesses, you are on the frontlines of re-starting our economy, and we want your voice to be heard.