Fmr. NY Giant Tiki Barber: Los Angeles Rams Should Draft Jared Goff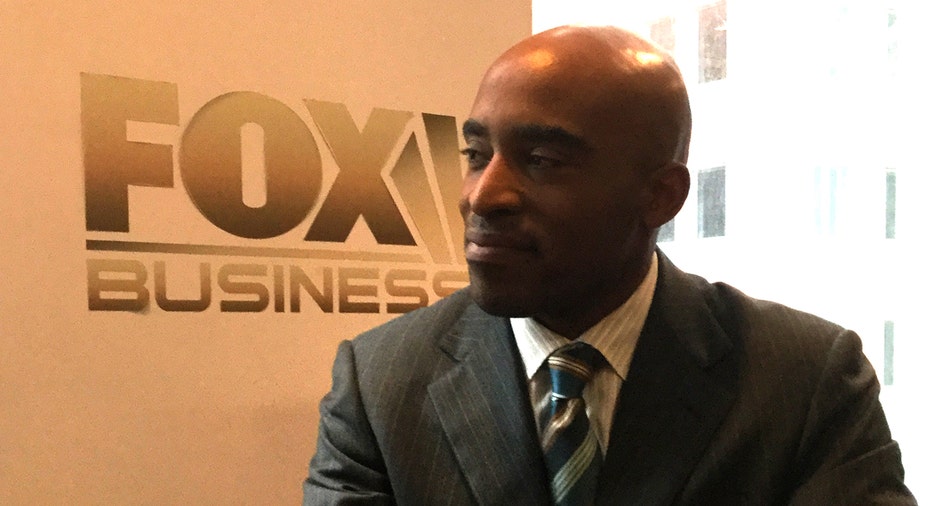 The Los Angeles Rams are looking to make a major statement to their new city's fans with the first pick in the 2016 NFL Draft on Thursday, and Tiki Barber, the former New York Giants star turned media personality and entrepreneur, thinks University of California quarterback Jared Goff is exactly what they have in mind.
Barely three months removed from the league's formal approval of their relocation from St. Louis to Los Angeles, the Rams are in dire need of a franchise quarterback. General manager Les Snead traded five draft picks to acquire the first overall pick from the Tennessee Titans and the right to choose between Goff, the consensus top quarterback prospect, and Carson Wentz, an enigmatic talent from tiny North Dakota State University.
As the Rams prepare to play home games in the Los Angeles area for the first time since the mid-1990s, Barber says it's crucial for the once-middling franchise to generate interest among local fans. With that in mind, Goff, a poised, accurate passer with excellent mechanics and a strong college football pedigree, is a natural choice to become the face of Los Angeles' new pro football franchise. To make their relocation a financial success, the Rams need to re-energize their fan base before the doors open on their new multibillion-dollar stadium in 2019.
"We assume, but we don't know if L.A. can sustain a football team. But if they're going to, it's going to be by season ticket holders, it's going to be about the excitement surrounding football coming back to L.A.," Barber told FOXBusiness.com. "What better way to do that – it's all marketing and branding, no matter what you do, no matter what you're selling – than getting a quarterback from Cal, a California kid who is a great prospect? That's Jared Goff. We can expect that Jared Goff will go No. 1."
The Rams are hardly the only NFL franchise aiming to land a new franchise quarterback on draft day. It's widely assumed in pro football circles that the Philadelphia Eagles, who also traded a bundle of draft picks to land the No. 2 overall selection, are targeting Wentz. But misinformation always circulates in the hours before the draft, and other prospects, such as Ole Miss offensive lineman Laremy Tunsil and Florida State defensive back Jalen Ramsey, could also end up in Philadelphia.
On Thursday night, it may come down to whether the Eagles think Wentz, a 6-foot-5, 240-pound player with surprising athleticism, can make the jump from a small college program to the NFL.
"Carson Wentz is that kid who nobody knew, who played in a small conference at a small school, but he looks the part," Barber said. "We don't know. But is it worth it for the Philadelphia Eagles, or are they just throwing smokescreens out there with the intent of drafting someone else, just to create a draft day advantage over some of their contemporaries? That's what we debate in sports talk radio, that's what we debate as fans around the NFL Draft."
Separating the franchise quarterbacks from the first-round busts is a dicey proposition in today's league, where the transition from college to the pros has never been more difficult. But Barber says the NFL's rookie pay scale, which limits even the first overall selection to a four-year contract worth about $25 million, has made it much more palatable for teams to gamble on a prospect.
"If you can take a shot, take a chance on a quarterback, especially with the way the rookie scale is worked out, so you're not paying him millions and millions of dollars without having to prove himself, it's worth it," Barber said.
But Barber, who rushed for more than 10,000 yards during a standout career with the Giants, says a running back may be the most polished prospect among this year's crop of rookies.
Ezekiel Elliott, a 6-foot, 225-pound running back from Ohio State University, is considered by many draft experts to be one of the most complete players to come out of college at his position in years. The 20-year-old is projected to be a top-15 pick, but Barber says he doesn't expect Elliott to stay on the board past the Baltimore Ravens at No. 6 overall.
"I would love for him to come to New York. I don't think the Giants are going to take him, it's not actually their area of need. But I love a guy who can do it all, who's a complete back," Barber said. "He may, arguably, be the most football-ready, NFL-ready top prospect in this draft. Because his impact, wherever he goes – and I don't think he's going to make it out of the top five or six – he's going to be a player and a starter right away."