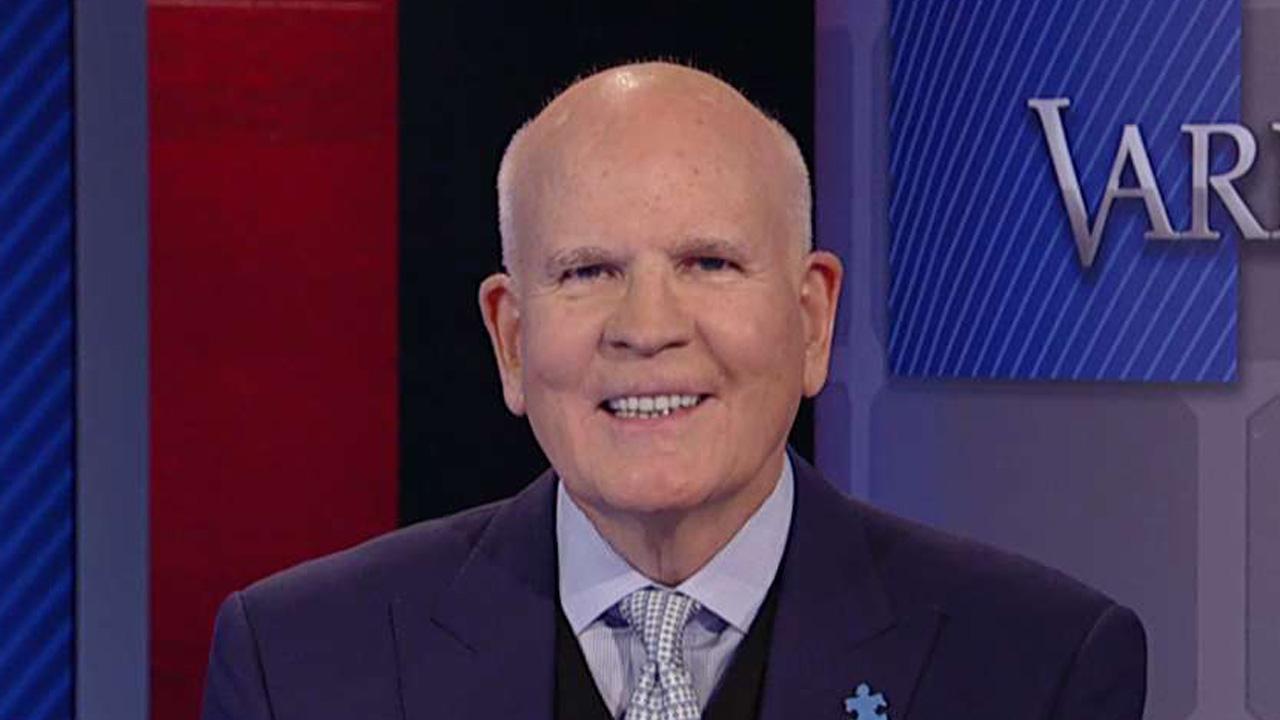 Bob Wright, former NBC Universal chairman and CEO, said some of the media's coverage during the 2016 presidential election cycle was slightly over the top.
Emails released by WikiLeaks revealed that CNBC's John Harwood, who moderated a Republican presidential primary debate, gave advice to the Clinton campaign.
"He got punished pretty badly at the debate as you remember and he took himself, he was off the air for some period of time after that. He clearly made inappropriate comments and remarks about it," Wright told FOX Business Network's Stuart Varney.
Wright appeared on Varney & Co. Thursday to discuss the launch of The Suzanne Wright Foundation, in honor of his late wife, who died of pancreatic cancer at 49.
More from FOXBusienss.com
"I was with her every single day. Even when I traveled, I made sure I was with her either one hour before or one hour before midnight and we had round-the-clock nurses. We had 10 different doctors involved, two different hospital chains involved," he said.
Despite doing everything in his power to provide the best care for his beloved wife, Wright said the standard of care for pancreatic cancer is "terrible."
"Sixty-five hundred oncologists around the country, that's the standard of care they use. It's essentially three to four [chemotherapy treatments] which have extreme side effects," Wright said.
According to the Suzanne Wright Foundation, 92% of pancreatic cancer patients die, or about 117 people each day.
"I tried to put my own story to bed by saying I don't want to see anybody else go through this. A lot of this is needless. There's been no improvement in the mortality rate of pancreatic cancer in 40 years," he said.