Flying High: Best Airline Rewards Credit Cards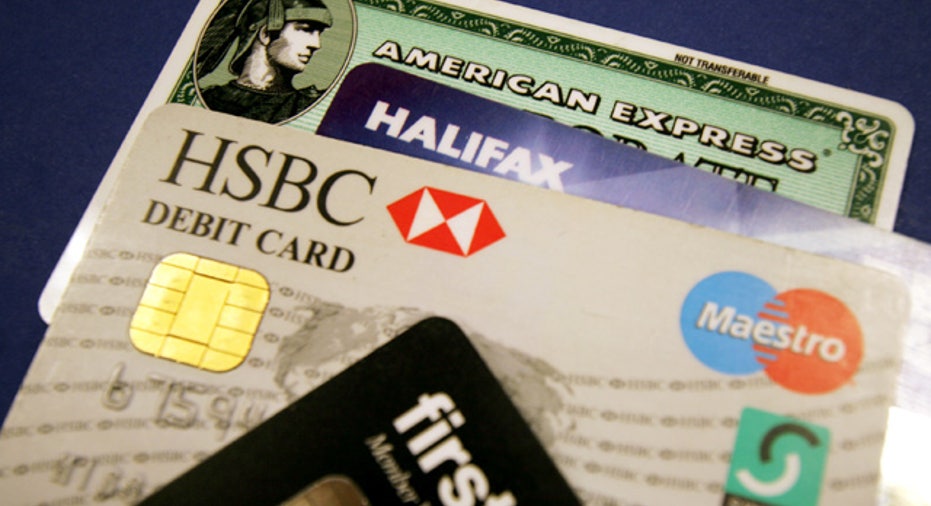 Baggage fees, security lines and lost luggage have many consumers seeing red. For some time now, airlines have been offsetting some of those inconveniences with more generous rewards on their credit cards.
That's been a boon for consumers, but with more choices comes more confusion. Once you've got your new credit card, you don't want to get buyer's remorse a few weeks later if you find a different card that offers even better rewards for a lower annual fee, for instance.
Fortunately, for those who want an airline card but can't quite get off the ground, CardRatings.com has surveyed and sifted the current crop of airline credit card offers to present what we think is the very best that the airlines have to offer.
And the winner is&
You! Because here are all your choices side by side. And while we'd love to just name an absolute best credit card and be done with it, that's almost impossible to do. All these cards have something going for them, but the question is always whether a particular credit card offers what you want.
For instance, you might balk at the $175 annual fee on the American Express Premier Rewards Gold Card, but if you spend enough to make it back with the card's 2 points per dollar on groceries and 3 points per dollar on airfare, you may just change your mind. Or, if you what you want most is a low APR credit card, the next person won't care about that because they don't plan to ever carry a balance.
Still, if you want a quick snapshot of the best rewards credit cards for frequent travelers right now, here's what's out there.
Best signup bonus offer: Give a hand to the Chase Sapphire Preferred Card, with its 50,000 bonus points, provided you spend $3,000 on your card during the first three months. Even better, the points go 25% farther if you book travel through Chase's Ultimate Rewards, and at the end of the year, you'll collect a 7% annual points dividend. This means that if you earn, say, 20,000 points by Dec. 31, you'll start off the next year with 1,400 bonus points.
Best points/miles per dollar: This is a tough one because there are some other excellent airline cards out there, a couple of which we'll give a nod to in a moment, but we have to give this to the American Express Gold Card. Why? Especially when they only offer 1 point per dollar when many other cards offer 2 points for every dollar spent? Because if you use your AmEx Gold Card to shop online in their Membership Rewards mall, which includes J.C. Penney, Lands' End and Old Navy, you can earn up to 10 points for every dollar spent. That's not a typo, that's a perfect 10, and those points can be used to buy airline tickets or whatever you want.
Honorable mentions for best points/miles per dollar: The PenFed Premium Travel Rewards American Express Card offers 5 points per dollar spent on airfare, 1 point on everything else. And props for the Escape by Discover Card, which offers 4 points per dollar on ShopDiscover, which is a gateway to 175 retailers from the Apple Store to Walmart&unlimited double miles everywhere else.
Best APR: No contest. Simmons First Visa Platinum Travel Rewards has an APR of only 9.25% across the board&and no annual fee. The only other card with a rate this low, for those with excellent credit, is Iberiabank Visa Platinum, also with no annual fee.
Best CEO: No, we didn't really check this out. But we had you going for a moment, didn't we?
Best annual fees: Obviously, the card with the best annual fee is no annual fee, and happily, there are several cards that fit that bill, and so this could be quite a list, but here are the top-rated cards in this category.
* Blue Sky from American Express
*Capital One Orbitz Visa Platinum - Excellent Credit
*Capital One VentureOne Rewards Credit Card
*Iberiabank Visa Platinum
*PenFed Premium Travel Rewards American Express Card
*Simmons First Visa Platinum Travel Rewards
Honorable mentions for annual fees: We'll also tip our hat to the following top-rated cards that waive the annual fee for the first year:
*American Express Premier Rewards Gold Card
*Capital One Venture Rewards Credit Card
*Chase Sapphire Preferred Card
*Citi Gold / AAdvantage World MasterCard
*Continental Airlines OnePass Plus Card
*Gold Delta SkyMiles Credit Card from American Express
So those are the main features to look for when you're looking for the right airline credit card to be your travel companion. Just be sure to look at the fine print before you apply. No airline credit card is in the business of making their customers mad, but there's always something in the fine print--like needing to use the card at least once within 18 months--that you as a consumer should be aware of. The airline credit card skies may be friendlier than ever, but they can still be difficult to navigate.
The original article can be found at CardRatings.com:Flying high: Best airline rewards credit cards