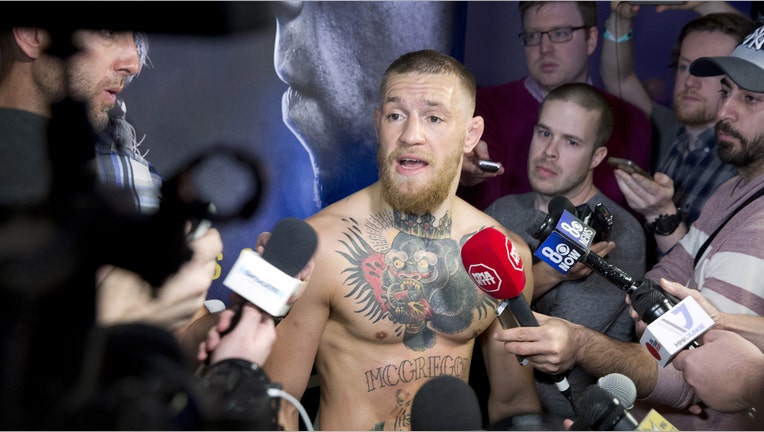 The long-awaited super fight between UFC star Conor McGregor and undefeated boxer Floyd Mayweather should happen by this fall if negotiations go smoothly, Showtime sports network executive Stephen Espinoza said during an interview with FightHype released Thursday.
Negotiations on the star-studded match progressed earlier this month when McGregor confirmed that he had reached a "record-breaking" deal to fight Mayweather. With McGregor's agreement on the books, UFC President Dana White said he has moved on to negotiations with Mayweather's side.
A final date for a Mayweather and McGregor match will depend on how "motivated" the two sides are to reach a deal, according to Espinoza.
"If [negotiations with Mayweather's camp drag] on, then you're probably looking at late this year. If it really drags on, then you're looking at early next year," the Showtime executive told FightHype. "But if people are as motivated as they seem to be…we could be seeing it early fall. That's the goal, that's what we've heard from Floyd, and now it's just getting in a room and seeing if people will be reasonable on the kind of deal that they're looking for."
UFC President Dana White confirmed earlier this month that McGregor and Mayweather had "lost" their preferred September 16 fight date due to another pay-per-view boxing match between Saul "Canelo" Alvarez and Gennady Golovkin. If Mayweather agrees to the match, it would be his first fight since announcing his retirement in late 2015.
Mayweather has a longstanding partnership with Showtime, which is considered the consensus choice to host the match, if it is finalized. Showtime is a unit of CBS (NYSE:CBS)
Espinoza, who compared the hype surrounding Mayweather and McGregor to that of the record-breaking match between Mayweather and rival boxer Manny Pacquaio in May 2015, said the eventual fight date won't "make a difference commercially." Mayweather reportedly earned $220 million before taxes for the Pacquiao fight, thanks in large part to a negotiated 60-40 split of PPV revenue.
Financial terms for McGregor's side of the agreement have not been disclosed. McGregor's previously earned a personal record of $3 million in disclosed pay from his appearance in UFC 202 last August, though his final haul was rumored to be several million dollars larger due to PPV revenue and sponsorship money.