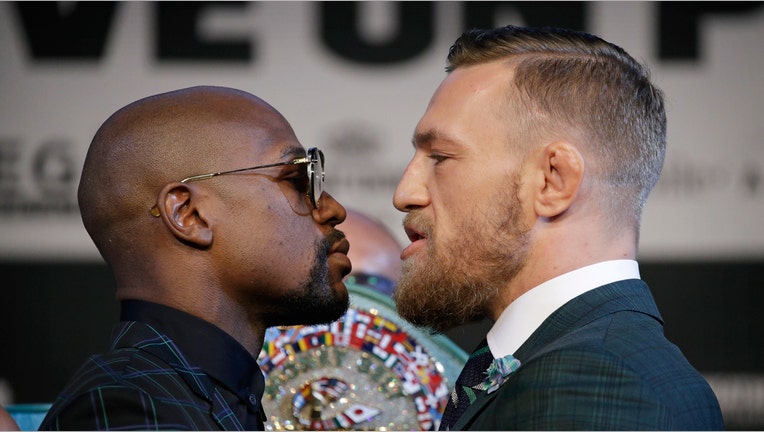 Undefeated boxer Floyd Mayweather could soon transition to a career in mixed martial arts, according to a report Wednesday.
Mayweather, 40, is in negotiations with the UFC about a potential fight contract, ESPN reported. The retired boxer has never participated in an MMA match, though he fought UFC lightweight champion Conor McGregor in a traditional boxing match earlier this year.
"We're talking to Floyd about doing a UFC deal," UFC President Dana White told ESPN. "It's real. He was talking about [boxing] Conor McGregor. Was that real? Have you heard Floyd talk about many things that aren't real? He usually tips his hand when he's in the media, and then that [expletive] ends up happening."
Mayweather notched a 50-0 career record in boxing. He defeated McGregor, one of the most decorated champions in UFC history, via TKO in the 10th round of their match last August.
The Mayweather-McGregor match was the second highest-grossing fight of all time, with more than 4.3 million domestic pay-per-view buys and more than $600 million in revenue, according to Showtime. The UFC's White said the match drew roughly 6.5 million PPV buys globally.
Mayweather purportedly addressed the possibility of an MMA debut during a livestream on social media earlier this month, according to Fight Hype.
"They just called me not too long ago and asked me to come back," Mayweather said. "I can come right back. If I wanted to, I can come right back to the UFC. I can go fight in the Octagon. I can do a three- or four-fight deal in the Octagon and make a billion dollars."