Flash That ID: How College Students Can Snag Discounts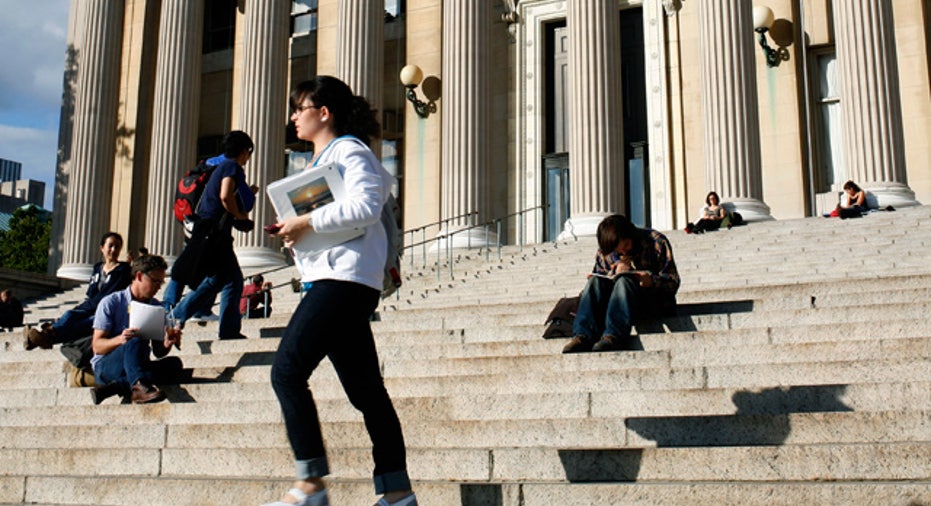 When it comes to career advancement, experts say you have to dress for the job you want. But for recently-graduated workers on a tight budget facing student loan repayments and real-work expenses like rent and food, a professional wardrobe is a hefty expense.
"We want to go out into the world and make an impact, but professional clothes are expensive," says Maria Hamay, a recent college graduate in Pittsburgh.
It's no secret that in the midst of a meek labor market and weak economy, college students and graduates are having a hard time finding jobs. Fortunately, some stores recognize students' economic dilemmas, and offer special discounts or promotions. Whether students are shopping for clothing, computers, or software, these discounts help them dress the part without breaking their budgets.
"Student discounts are a great thing," Hamay says. "They allow us to afford the clothes we need to dress professionally as well as be trendy in today's appearance-driven society." Stores that offer discounts to students with valid identification include Ann Taylor (NYSE:ANN), LOFT, J Crew, The Limited (NYSE:LTD) and Ralph Lauren (NYSE:RL) .
When it comes to creating a work wardrobe, experts suggest starting with a few staple pieces that can be worn in various ways to create different looks. Ann Taylor boasts 20% off full-priced items, while J Crew, The Limited, Rugby Ralph Lauren, Banana Republic, and LOFT offer students 15% discounts.
It's not all about looking good—having the right equipment is also important in the workforce. For scholars in search of software and tech gadgets, student promotions and incentives make staying up-to-date affordable. Tech giants Apple, Microsoft and Amazon offer such deals.
Apple offers students who purchase a Mac before Sept. 21 a $100 iTunes gift card. Additionally, college students who purchase a Mac can save on the price of the computer with Apple Education Pricing. Lastly, Apple also creates payment plans for cash-strapped students.
Microsoft offers Office University 2010 to students for $99.99 and includes everything a 4.0 scholar needs: Word, Excel, Outlook, Access, PowerPoint, Publisher and One Note. Visit Microsoft's website and begin saving on software.
"Amazon has cheap textbooks, but with their student account I get free two-day shipping and other cool deals," says Zach Holdener, a student at St. Louis University. "As a business major, my textbooks are pretty expensive and I always have to buy the newest editions."
To sign up for Amazon Student and receive special deals or promotions, visit Amazon's website and register with your ".edu" email address.
Whether your next steps are out into the corporate world or into your campus library, student discounts and promotions can help you succeed without bringing down your budget. And remember, never be afraid to ask if a store offers a discount; like mom and dad always said, "A penny saved is a penny earned."