Five Ways to Seize 2012 Goals Right Now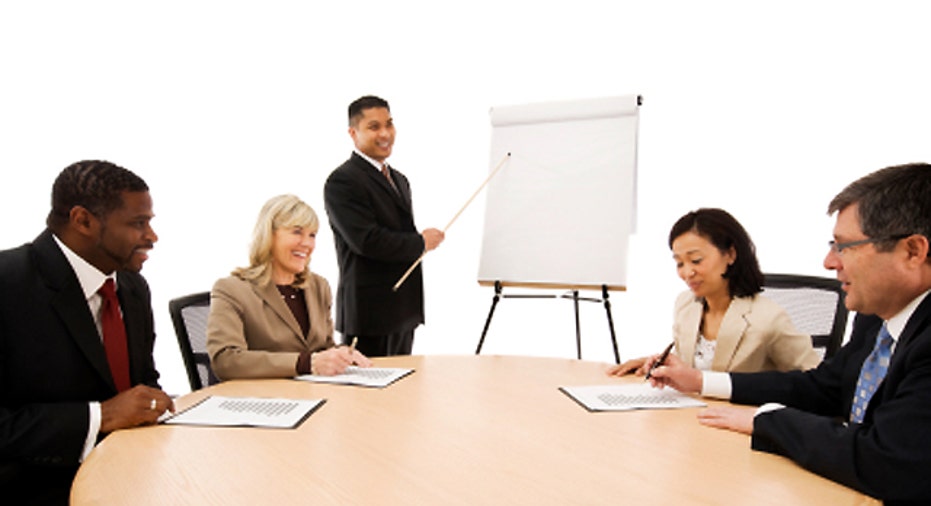 All the hustle and pressure from holiday shopping, cooking, entertaining and over-indulging reigns supreme. As a result, most of us enter the New Year feeling utterly exhausted and, often times, go back to work with a post-holiday hangover.
That's not exactly the ideal mental or physical state for re-engaging employees when they return to work in January. That's why it's so important to make the time and have a game plan to get your team back on track and restore the momentum you had before the holiday frenzy.
You need to move quickly – don't procrastinate on this action. Of course everyone needs a little ramp-up time after a few days away from the office, but in this economic climate, losing ground can mean the difference between having an edge – or losing it.
So make sure you use January to get team members into the groove of seeing and seizing 2012 goals.
Here are five ways to get your team moving forward:
No. 1: Visualize success. What does it look like? Pictures speak louder than words so bring the team together to review and discuss your 2012 goals. As part of the conversation, ask them what they see when factoring all of those goals together. What does success look like? Give them a few minutes to draw the first image that comes to mind. Then share and compare those images – and with the team's input, narrow all the visuals down to a single image that captures the mission and game plan for 2012. Presto! You've got a picture that speaks volumes throughout the year. 
No. 2: Create a graphic icon. The image that emerges from Step 1 should become part of your team's identity. So brand it with the help of a graphic artist, either in-house or external. If you've got minimal budget to purchase services, then canvas the creativity of a college junior or senior who's majoring in design or marketing. Note: Many of them have a few more weeks of winter break downtime! I recently tapped the student talent at my alma mater, Syracuse University, for a graphic design project supporting a leadership development program. The results were outstanding and affordable. Once refined, prominently feature the graphic icon in communications with the team, including memos, emails and PowerPoint presentations. Make the brand icon synonymous with your team.
No. 3: Sort priorities. Create a simple chart that captures, by quarter, quick hits and longer term actions that deliver to the 2012 goals. Quick hits represent the low-hanging fruit that don't require extensive resources or realignment to achieve. Limit the number of items that fall under both categories. Less clutter will yield more when it comes to people's focus and output. Remember to add your graphic icon to the priorities chart.
No. 4: Post your chart. Make it part of the workplace wallpaper—on desktop and PDA screen savers and the walls of office cubicles. For those of you who played college or high school sports, think back to the locker room walls and the slogans and photos that were posted before games and practices to keep players focused and motivated. That same effect can be achieved within the workplace by using visuals. A front-line employee team at one of our high-tech clients created and managed an information center on the shop floor where key information about business performance, customers and products was displayed and regularly updated.  Consider this "kiosk" approach as a way to centrally share information and, as a way to engage your employees in its planning and creation.
No. 5: Chart momentum. Finally, on a monthly basis, identify the home runs, hits, strikeouts and changes to your 2012 game plan. Don't keep people in the dark wondering about the performance and progress of themselves, individually, or the team as a whole. Setbacks can motivate your team in the same way that the Denver Broncos' late-game heroics earned a string of improbable come-from-behind wins last month.
So game on for 2012!  Try these five tactics and keep your team members' eyes focused on the prize.
Linda Dulye is internationally recognized for helping many companies go spectator free. A former communications leader for GE and Allied Signal, Linda founded Dulye & Co.   in 1998 with a practical, process-driven approach for improving communications and collaboration through an engaged workforce— a formidable competitive advantage, that she calls a Spectator-Free Workplace™.