Five Ways to Save on Your Spring Home Improvement Project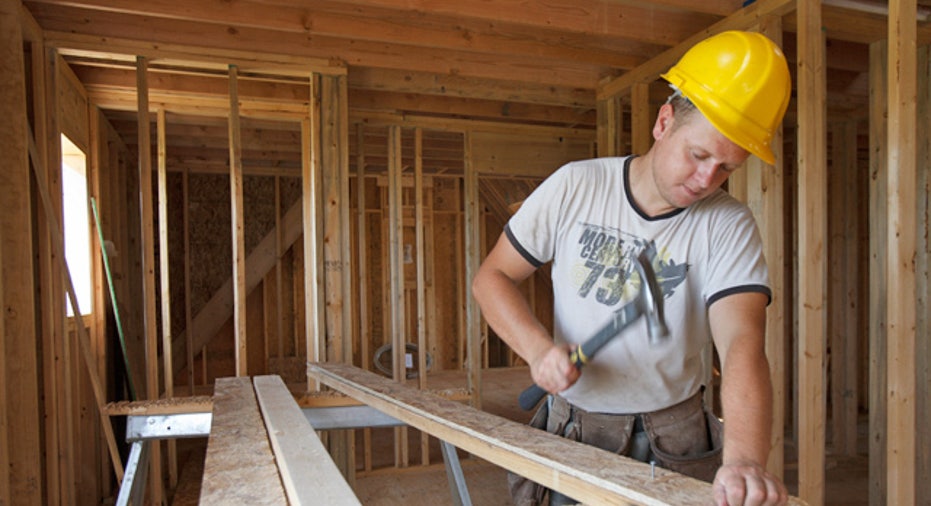 Homeowners wanting to do improvement and renovations projects this spring can make their enhancements a reality without breaking the bank.
The housing market has come a long way since the 2008 crash heard around the world, but it's still far from repaired, and homeowners looking to make some improvements to their abodes are in a position to find heavy discounts.
Homeowners want to save money on a project, but too often they don't have a clear idea of what they need or want, says Bill Leys, a contractor who specializes in deck waterproofing. Having a clear idea and execution plan for a project will help homeowners  effectively compare prices and avoid buying products and materials they don't actually need or like.
Shopping around for savings on a home improvement project, whether it's a kitchen revamp, deck, patio or basic paint job, can be time consuming, but not impossible with these five expert tips:
Know what you want and prep for it. Changes cost money, so the more detailed plan and design you have at the start, the smoother and faster the project will go, says Pablo Solomon, an artist and designer who helped his father repair and restore homes.
Depending on the complexity of the project, consider hiring an architect, designer or structural engineer. "Make certain that your plans are up to code and that you understand at what points things next to be inspected," he says. Being specific with your contractor about what kind of materials you'd like to use will give you the most accurate scope of work for comparing prices on options and services. If you can do things like removing old carpet and tearing down non-load bearing walls, you can save on labor costs.
When it doubt, don't do it yourself. Being your own contractor could save 20%, but mistakes are expensive, Solomon says. If you aren't sure about how to do something, hire a professional. It could wind up saving thousands in repairs and undoing your mistakes.
Check out your contractors' licenses and insurance coverage. Avoid the costly mistake of hiring an inexperienced or unscrupulous contractor, who could overcharge, botch or not finish the job, Leys says. Check out the status of their licenses and insurance coverage with your state licensing board.
Buy necessary materials yourself. Contractors often add a markup to materials, so if you can plan ahead well enough to buy materials yourself, you can save 25%, according to Solomon.
Shopping for unique and indigenous materials can be more authentic and cost effective, says John Salat, owner of Zen Architect. "Strolling along deserted beaches for drift wood or hiking through rural areas is one method to having fun and seeking abandoned treasures."
Use recycled materials. Diana Tenes, who runs sustainable business blog Ecopreneurist.com, shopped secondhand for her backyard remodeling project at thrift shops, flea markets, garage sales, and online at Freecycle.org and Craigslist.org.
"We have got a lawnmower and a wrought iron table, chairs and umbrella stand for free; and bought flowers, decor and tools for on-third less than Home Depot," she says.
Also check salvage warehouses like Habitat for Humanity ReStores for overstock construction materials that can be discounted as much as 50%. The ReStore's inventory, for example, includes air conditioning and heating appliances, bathroom fixtures, doors, carpets and flooring, hardware, lighting, electrical materials, lumber, plumbing material, tile, marble, stone, and windows. When you go, donate your old materials for a tax deduction.
Check out Diggerslist.com, a home improvement classified site, and keep an eye out for building demolitions of barns, bridges and industrial buildings for raw materials.