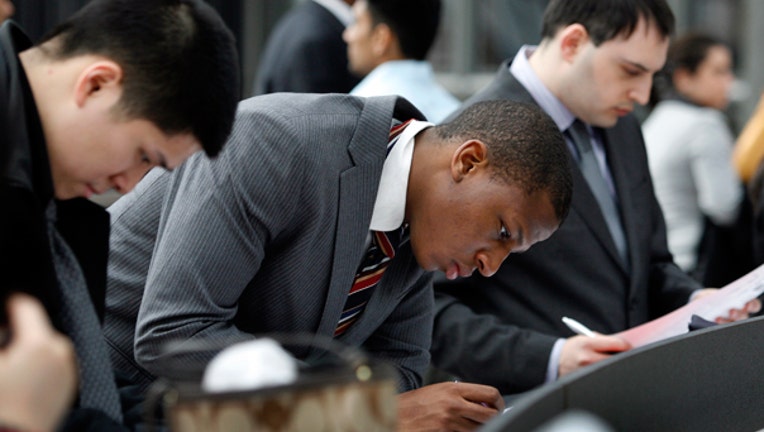 Applying to college can be an intimidating and challenging process. Students worry about how they will measure up against their peers and if they will stand out from the crowd of thousands of other applicants. Yet, they often forget one of the most basic truths: We are all individuals with unique experiences, personalities and education goals. College admissions officials want students to express this individuality and authenticity because it helps them identify the best candidates for their schools.
While SAT/ACT test scores and GPAs are a baseline measurement of academic aptitude, there are other ways students can showcase their talents, along with what makes them special and different, on their college applications. Remember, colleges want smart students, but they also want a diverse student body. The more you can show the unique things about you, the better they'll be able to see if you're a good fit for their institution. And, in the best case scenario, hopefully it means getting an acceptance letter.
How do you demonstrate the most interesting aspects of your life and education? Keep the following five suggestions in mind when you start your next application.
1) Apply to Schools That Fit Your Lifestyle and Goals
Online applications have changed the way students apply to college. According to 2011 data released by the National Association for College Admission Counseling (NACAC), students are now applying to seven or more schools. While in some cases this is good, it also means that many students are simply checking a box and are not fully invested in a school. Admissions counselors can recognize this type of blanket (and generic) application.
However, the admissions office can also spot a strong applicant who knows why they want to attend a college. Maybe you're a graphic design major and want to live in a city with a big art scene, or you want to attend law school after college and need to be near a well-known law firm for a summer internship – whatever the case, you need to apply to schools that matter to you for a real reason that will help you shape your future.
And, most importantly, include your reasoning in your application. Admissions counselors need to know why their schools are appealing to their applicants and the more YOU know why YOU would fit in -- the easier it will be for them to make their decision.
2) Submit Your Application Early
This piece of advice seems like a no-brainer, but chances are, you probably didn't consider that someone might look at your application before the due date. The admissions office will review your application when you send it and start considering applicants right away.
Many schools even begin planning their financial aid packages as well. So, apply early and make sure you proofread everything in your application – you don't want it to look as though you dashed it off too quickly.
3) Be Specific With Details
If you want to stand out, don't just list your activities and accomplishments, make sure you explain how specific moments, projects or awards affected you and your education goals. "Students often assume every question is a trick question. If a school asks what your favorite food is, they genuinely want to know. It helps make you memorable," says college preparatory tutor Matt Seltz.
And he's right -- if you're given the opportunity to explain yourself or to give more details about your personality, don't repeat academic information that is already evident, highlight something new about yourself.
4) Share Your Aspirations
You may not have a planned career path yet, but you can use your interests to begin thinking about it and planning your college education. If you enjoy math and have a passion for video games, you may have a future in computer science or engineering. Find ways to directly connect your academic skills and personal interests with potential fields of study that could lead to a career in your application.
Even if you're not quite sure what you want to study, it's good to show how things you've learned and done are leading you towards your decision to attend college. "Authenticity is not about your thoughts, but about your actions, so show us what you did with your learning," says college application essay expert Carol Barash.
5) Be Yourself 
The most important piece of advice we can give you is to be yourself. "The admissions office sifts through hundreds of essays about pets and parents," says Seltz. "Make yours about you – you are the most interesting thing about yourself."
Whether you're answering short prompts or writing your essay, be sure to focus on the most special aspects of your experiences where you were actively engaged. "Any time a student describes an experience where they are a spectator or passive recipient of others' experience — rather than someone who takes action in the world and makes a difference — admissions officers are turned off," says Barash.
You will be the person going to college – not your parents, not your friends, not some imaginary version of yourself that you would like to be. If you're honest about who you are, what you've learned and what you would like to do – you will get into a school that is right for you.
So, before you submit your applications this fall, take time to consider what makes you stand out and how you can relate that to your education future through your college application.
Good luck!