Five Ways Seniors can Lower Their car Insurance Rates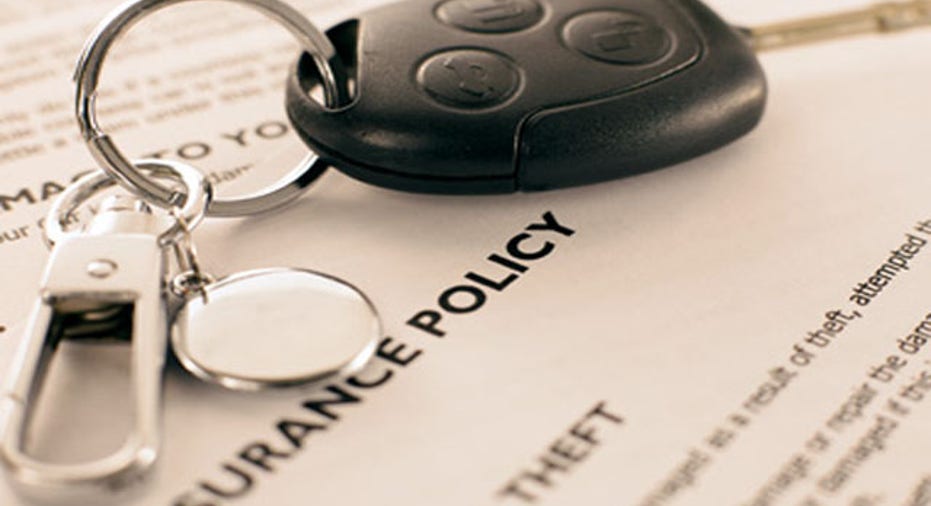 Car insurance rates are based on a variety of factors such as your driving record, how much you drive and the car you drive, but insurance companies also base their premiums on your age. Rates for new drivers in their teens and early 20s are highest; rates tend to be lower for drivers in their 40s, 50s and early 60s and then begin to climb again starting at age 70.
A recent survey on CarInsurance.com showed that the average insurance quote for a 21-year-old was $2,124, while the average for someone age 60 to 64 was $1,159. The average quote for someone 80 to 84 was $1,381.
"The sweet spot for car insurance rates is in your 40s to your 60s," says Penny Gusner, a consumer analyst for CarInsurance.com. "In your 60s you tend to drive less and you're more mature, but by your 70s your vision may be lacking and your ability to react may have slowed."
Why seniors pay more for car insurance
Insurance rates are based on the risk of paying a claim, so young drivers, who tend to have more frequent accidents, pay more. Studies on older drivers show that some physical ailments such as arthritis impair their driving ability and that age-related declines in cognitive functioning can also impact their driving.
According to the Insurance Institute for Highway Safety, per mile traveled, crash rates and fatal crash rates begin to increase at about age 70.
Gusner says that older drivers are more likely to be injured in an accident and, if injured, their injuries are likely to be more severe because they may already be physically weaker than a younger driver.
According to TRIP, a national transportation research group, in 2010, there were 5,750 fatalities in crashes involving at least one driver 65 or older. While drivers 65 and older account for just 8% of all miles driven, they comprise 17% of all traffic fatalities, TRIP says. (See: "Avoid the silver tsunami wipeout: Helping older parents drive safely.")
Gusner also says that many older drivers have smaller cars because they don't have children and often drive only short distances, but a smaller car can sustain more damage in an accident.
"Not all insurance companies start charging higher rates at the same age, so it pays to shop around if you get a rate hike," says Gusner. "It all depends on the internal statistics within the insurance company, so some will raise rates in your 60s while others will wait until your late 70s."
5 tips for senior drivers for affordable car insurance rates
Gusner says that senior drivers can pursue discounts that will offset the age-related increase in their car insurance rates.
1. Update your mileage. "You can get a discount of 5 to 10% off your premiums if you let your insurance company know that you no longer commute or drive long distances," says Gusner. "If you switched from driving 12,000 miles per year to 5,000 miles, that should get you a discount."
2. Try a telematics device. Gusner says some seniors can get a discount of 5 to 10%, in some cases up to 40%, for a usage-based or pay-as-you-go auto insurance program. "This can be good for a mature driver because you'll pay less if you don't brake as hard or if you don't drive during peak hours," says Gusner.She says Progressive allows you to try out its Snapshot program before switching auto insurance companies.
3. Take a class. "Most states require car insurance companies to offer a mature driver discount if              you take an accident-prevention course," says Gusner.
The discount varies from 5 to 15% and the definition of "mature driver" varies, sometimes starting as young as 55. You'll have to provide proof that you completed the course. (See: "How I aced my online driving course for a discount.")
4. Exclude a driver. Gusner says some states mandate that all licensed drivers in a household must have car insurance, but in others you can exclude a driver who no longer drives to reduce your rates.
5. Drive a safer car. "Ask your insurance company if anti-theft devices, airbags and anti-lock brakes earn you a discount," says Gusner.
No matter what your age, you can raise your deductible or possibly reduce your level of car insurance coverage in order to save on your premiums. Just make sure you have the coverage you need and that you have enough cash in the bank to cover your deductible in case of a claim.
Also worth noting: In some cases, seniors can get a home insurance discount. (See: "5 homeowner discounts beyond smoke alarms.")
The original article can be found at Insurance.com:5 ways seniors can lower their car insurance rates