Five Types of Cars That Slowly Leak Money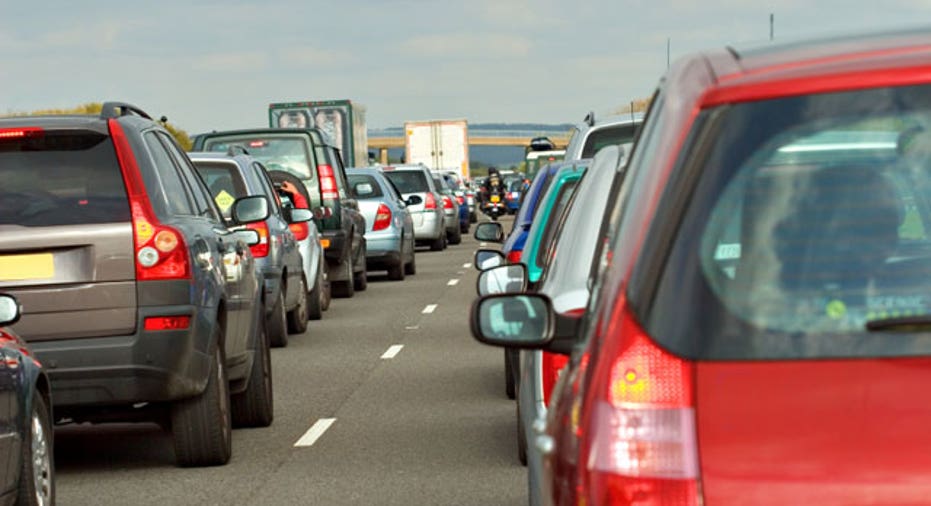 When you go car shopping, it's tempting to zero in on sticker price and ignore other factors when making a purchase decision. But that's a big mistake if you're trying to keep an eye on the bottom line.
To get the most bang for your buck, you might want to steer clear of the following when shopping for a new vehicle.
Cars with high insurance costs
The cost of car insurance varies from one vehicle to the next. Over a number of years, the extra cost of a car that is more expensive to insure really adds up.
"When shopping for a new car, don't just consider the cost, color and gas mileage," says Carole Walker, executive director of the Rocky Mountain Insurance Information Association. "You also need to weigh how your choice will affect how much you pay for car insurance."
Cars that are safer tend to have lower rates.
"Insurance companies offer discounts for vehicles with higher safety and crash test ratings and charge more for makes and models that are rated lower for safety and crashworthiness," Walker says.
To see how your prospective ride compares to the competition in crash tests, check out the Insurance Institute for Highway Safety (IIHS)  top safety picks for 2011.
On the other hand, cars that are "favorite targets for thieves" tend to have higher insurance costs, Walker says.  So, even buying an outdated model - for example, a 2004 Dodge Ram - the sixth-most stolen car in 2010, according to the National Insurance Crime Bureau - could dash your dreams of cheap car insurance.
Finally, cars that are costly to repair also have higher insurance costs.
Cars costly to maintain and repair
Cars that are expensive to repair hit your budget with a double whammy. Not only do they come with more expensive insurance, but you'll have to foot the bill for the higher repair costs.
Cars that are expensive to simply maintain also slowly can suck your bank account dry over a number of years.
"Sports cars, vehicles that require parts from overseas, luxury cars and vehicles that require synthetic oil," tend to have high repair and maintenance bills, according to Ronald Montoya, consumer advice associate for Edmunds.com.
"Look for vehicles with a proven reliability record," he says. "Once you own the car, make sure you follow the manufacturer's maintenance schedule. This should help reduce the chances for repairs."
Cars loaded with options
Sure, buying a car that's loaded with little extras is appealing. Who wouldn't want heated leather seats and TV screens in their headrests? Just don't expect to recoup the price of these bells and whistles when it comes time to sell or trade in your vehicle.
"Although a fully loaded vehicle costs more at the time of purchase, these options do not hold their value when it is time to resell it," Montoya says.
The same goes for vehicles with unusual transmissions.
"If you have a manual transmission in a vehicle category that has over 90% automatics, its value may drop significantly," says Montoya.
Large, premium luxury cars
Buy a big, premium luxury vehicle if you like, but don't expect the purchase to pay off in the long run.
"After a few years, these large luxury cars will quickly lose their value," Montoya says. "People typically lease these, and have now moved on to the newest model."
On the flip side, "this could be good news for a used car shopper who wants a taste of high luxury for a more affordable price," he says.
Cars with poor sales rankings in their category
When buying a new car or truck, take into account the model's sales figures."Cars that don't sell well in their categories tend to drop in value," Montoya says.
For example, a Mitsubishi Lancer will not hold its value as well as a Honda Civic, he says.
"If you are going to drive the car until the wheels fall off, resale value won't really apply to you," Montoya says. "But if you like to switch cars every few years, you'll want to stick with the vehicles that are the sales leaders in their categories."
Cars that guzzle gas
Fuel economy is another important consideration when buying a new car. So how can you avoid investing in a gas guzzler?
For starters, take a look at the vehicle's window sticker, which provides the Environmental Protection Agency's fuel economy estimates for city and highway mileage as well as annual fuel cost.
According to the U.S. Department of Energy's Fuel Economy Guide for model year 2011, "You could save as much as $1,400 in fuel costs each year by choosing the most fuel-efficient vehicle in a particular class. This can add up to thousands over a vehicle's lifetime."
The guide also reminds prospective buyers that "fuel-efficient models come in all shapes and sizes, so you need not sacrifice utility or size."
To see how much you can expect to spend annually on fuel for a particular make and model, visit the U.S. Department of Energy's fueleconomy.gov site.
The original article can be found at Insurance.com:5 types of cars that slowly leak money