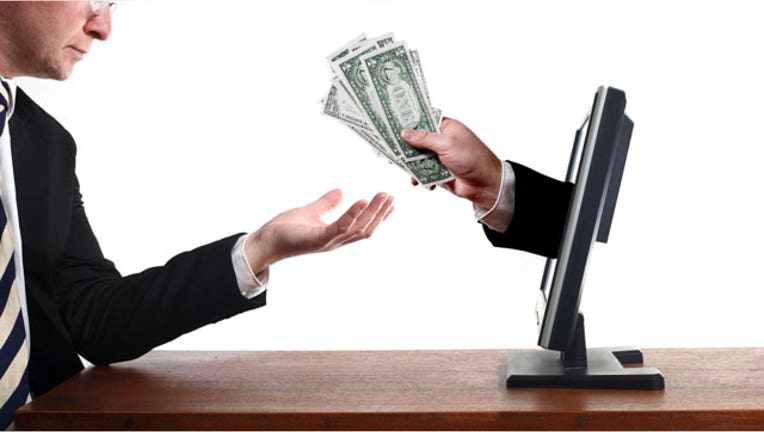 Crafting a Business From a Hobby
Interior designer Michelle Kann of Phoenix realized she had found a way to turn her hobby into extra cash after she fashioned a rustic wooden frame for a client's home. "(The client) then ordered 15 of them for Christmas gifts," says Kann.
Kann expanded her offerings into what is now her signature creation -- customized, 3-D art encased in shadow boxes, commemorating special events. Within six months of opening her Celadon Home shop on Etsy, Kann left the interior design world behind to become a full-time artist.
It's unusual for hobbyists to experience such instant financial success to the extent they can quit their day job, says Marcia Layton Turner, author of "The Complete Idiot's Guide to Selling Your Crafts on Etsy." But getting paid to pursue a hobby doesn't have to result in a full-time business. It can be a way to cover the costs of your craft, as it is for Seattle artist Leah Adams, who makes her own felt textile gifts, but found the materials to be expensive.
So whether you want to earn enough to make a living, or just enjoy selling your work part time, here are five tips for turning a hobby into cash.
Selling Your Creations
The online home for selling crafts is Etsy, but fairs, galleries, social media and word of mouth are other sales-drivers.
The costs to display at a craft fair must be weighed against possible profit, says Polina Zismanova, who sells crafts under the name Po-Zi Designs in Cranford, N.J. Many craft fairs charge $100 or more to display.
Instead of paying to display at fairs, Zismanova hosts fairs at her house, where she controls table placement, marketing and attendees, all factors influencing sales. By inviting other vendors, "it opens it up to their circle of friends," she says.
While Adams occasionally sells her SpiderFelt creations at fairs, she warns that you must have enough stock to make the booth look full, affecting your work flow. Adams recommends researching fairs before committing, to make sure the caliber of work is high and that shoppers are buying.
Mary Bailis sells many of her handmade ballet costumes and accessories by word of mouth. With two dancing daughters, the Cary, N.C., seamstress already sewed their ballet skirts and pointe shoe bags. The other dancers at their studio buy from her, and she became the paid costume mistress for the ballet company.
Getting Noticed on Etsy
For crafts, Etsy is the name that always comes up. "It's the handmade version of eBay," says Zismanova.
With a 20-cent listing fee, along with a fee of 3.5% of the sales price per item, the barrier to entry is low, says Turner. To be successful, make the item description clear and accurate. "Do all you can to make sure the person is not surprised when they open the package," Turner says.
It can be difficult for a shopper to find your items on Etsy, says Kann, so defining a niche makes your products stand out. "It's easier for people to find you and that translates to sales," she says.
Turner says that to drive sales and share selling tips, join an Etsy team, an online group where you can learn and promote each other's work. Even doing this, Bailis says sales at her Grand Jete Etsy store were slow at first. "You have to stick with it," she says. "It takes time to get your product out there."
Displaying top-notch product photos on Etsy is a must for increasing sales, says Adams. "The most important thing on Etsy is photography and styling. The quality of the photography tells me something about the quality of the product."
Pricing, Tracking and Taxes
Creating is fun. The business side is less so, says Kann, but adds that "the administrative stuff is as important as making the art."
Each seller has a personal method for pricing. Melanie Votaw, a Brooklyn-based writer who is turning her photography into paid work, says buyers usually tell her what they're paying.
Crafters such as Adams figure in material costs, an hourly rate, Etsy and PayPal fees, utilities, rented studio costs, and local sales tax.
Collecting taxes from sales can be confusing. "Once you start to sell a product or service, you should start to collect sales tax," says Abe Schneier, senior technical manager for the American Institute of CPAs.
When it comes to income tax, he explains that if your sales are hobby-related (meaning profit isn't your primary goal), you still have to declare the income.
Use basic software to set up a tracking system, he says. The Small Business Administration can provide guidance. Lack of proper documentation is where many small businesses get into trouble. "You're required to provide the (Internal Revenue Service) with some form of records that show you have an appropriate system to track your income and expenses," says Schneier.
Creating a Buzz
Social media is making it easier to market creative work, says Kann. "One of the biggest ways I've gotten traffic is through Pinterest, because people see the item and repin it."
While Zismanova gets increased traffic from Pinterest, she doesn't think it has increased her sales. Posting on Facebook has worked. After finishing a custom piece, she tags the buyer in the photo.
Photos stand out on social media. "The picture pops out for those who use Flipboard and social media aggregators," says Adams.
Votaw uses websites to sell her images. "It's difficult because there are so many websites out there, and if you don't market a lot it's hard to be found," she says. She's transitioning from a solo website to PhotoShelter. She'll pay a monthly fee and 8% to 10% in sales to sell her work alongside other photographers. No matter what site you use, Votaw says keywords are important because that's how buyers will find the particular images they want.
For Adams, community involvement is the best marketing. Personal connections from volunteering in school and the local chamber of commerce mean that "when someone has a special project they want made, they think of me."
Ramping up to Full Time
If you're devoting a lot of time to your hobby, or sales are going well, you need to decide logical next steps, says Turner. "Do you scale back and do it in your spare time, or carve out time and approach it like a business? Most people ease into it."
For Bailis, there was no choice. "Sewing has always been a hobby for me, and I wanted to keep it as a hobby, but it kept coming back at me," she says. "I sew at a professional level, but not everybody can. I ended up turning it into a business."
While Zismanova enjoys the "art therapy and challenge" of making and selling her crafts, ultimately she'd like to do it full time. She admits that the financial costs to expand are scary, so "for now I plan to keep growing my customers. I want it to be an ongoing thing," she says.
Turner anticipates that more people will be able to turn their hobby into cash in the form of a full-time business, thanks to Etsy. "On Etsy, most sellers are testing the waters when they start," she says. "My sense is that over time, we'll see more Etsy sellers making a full-time living at it."