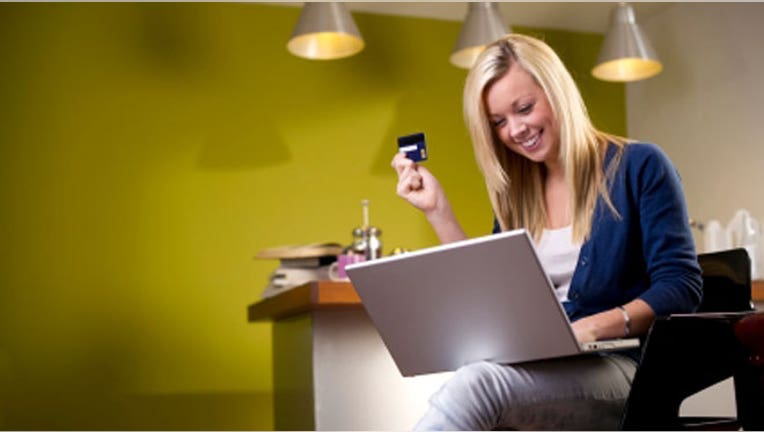 Online shopping is a convenient way to scratch off names on your gift list, but it also leaves you vulnerable to scammers.
"People the most at risk for fraud are those looking for deals and doing things outside their normal behavior," says Dave Aitel, CEO of Immunity Inc., which protects companies from hackers. He says shopping on recognized websites like Amazon.com are safe, it's when you head to the unheard of lesser-known online stores that can put you at risk. .
While most of the retail websites are legitimate, scammers design websites to look like real sites and trick shoppers into providing private data like your Social Security number and banking account information. With that in hand, scammers can hijack your identity to open up lines of credit, apply for a mortgage, get a fake tax refund or even a driver's license in your name.
With more than 120 million shoppers expected to go online this shopping season in search of deals, it can be open season for cybercriminals to capitalize through fake sites and scams masquerading as "special" promotions, says Norton Internet Safety advocate Marian Merritt. According to the 2012 Norton Cybercrime Report, cybercrime costs $110 billion annually and claim 556 million victims each year.
To prevent yourself from becoming one of the victims, follow these five tips:
Tip No.1: Don't shop the unknown
Everyone wants a deal, especially during the holidays, but unfamiliar sites offering offer significant discounts should raise a red flag.
Aitel recommends avoiding the "shadier areas" of the internet. "Most people will find everything shopping at the top five websites. Very few people have to go to a website out of the country [to get a deal]."
Tip No.2: Avoid public Wi-Fi's
Who doesn't want to sit in a coffee shop sipping a latte and do their holiday shopping on an iPad or mobile device? As tempting as it may be, using public Wi-Fi puts your personal information at risk.
Merritt explains that public Wi-Fi hotspots aren't secure, which means a sophisticated hacker can intercept your information as its being transmitted to the retailer. "These hotspots can be virtual playgrounds for cybercriminals." To stay protected, he suggests using a personal VPN (virtual private network) or wait until you're on a protected network to make purchases or logging onto your bank website.
Tip No.3: Don't cyber shop with a debit card
If possible, try to avoid using debit cards online because they don't offer the same protections as a credit card if it your information is stolen.
Another way to protect your money is to make purchases online with a one-time credit card number. According to Aitel, your credit card company will give you a number good for a single transaction, which is useful when buying from a retailer you're not familiar with or one you don't trust. "With a credit card there's a way out process where they give you your money back," he says.
Tip No.4 Be cautious with unsolicited emails
During the holidays people's inboxes are inundated with junk email offering deals on pretty much anything. Although most are harmless, some can carry viruses and other malicious threats to your computer, says Merritt at Norton.
She says to be especially weary of holiday headlines that offer outrageous discounts. Even captions like "information about your shipped package," can be a hidden scam. "You may be tempted to click, but you'd be wise to junk them instead. Always be cautious of any emails you receive from unknown recipients or that seem just a bit too generous."
Tip No.5 Be skeptical of too-good-to-be-true deals
Shoppers need to be skeptical of Internet-based deals that are significantly below sale prices. Free shipping and percentages off are common deals around the holidays, but if a retailer has drastically lower prices than the competition, proceed with caution.
"The best deals are not real," says Aitel. "People have to be careful that if they are paying $10 less to purchase some toy that it's not in fact [scammers] using the credit card to purchase their own toys."