Five Things to Weigh When Starting Your Own Business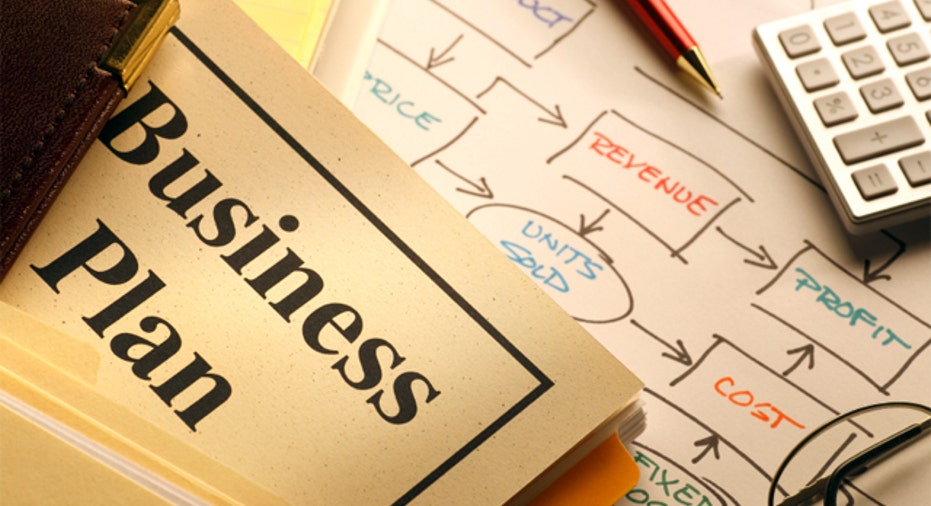 Starting Your Own Business
Maybe you've been demoted. Or you are working more but earning less. Or you may have lost your job or are fearful of losing it. Whatever the reason, starting a business may be looking pretty good these days.
Before plunging into entrepreneurship, you should do some serious soul-searching and prep work, says John Cerasani, author of "Paid Training," who left his corporate job in 2005 to start an insurance business in Chicago.
"While I encourage people to take the leap, they do need to be prepared," he says. While you may have the skills needed to create your own company, there's more to starting a business than knowing your job and industry.
Before handing in your resignation letter and starting a small business, here are five things to consider first.
Small-Business Life Versus Corporate Life
Hard work with no vacation or sick time and no pay. This is your reality while getting your small business started.
You will work harder than in any corporate job, says Jeff Lovejoy, a business coach with ActionCoach of Atlanta.
"Don't go into starting a business thinking it's a 40-hour-a-week job. Think twice that amount," Lovejoy says.
This relentless work with little payback may come as a shock to those who work for a company. But to survive, you need to keep going and ride out the emotional and financial roller coaster of the first year or two, says Glen Gould, an author and business trainer from Atlanta, who has owned, operated and sold 12 companies.
"Failure is not an option for you," Gould says.
What gets entrepreneurs through these initial few months or years of a startup is not only dogged determination but passion, Gould says. But make sure you check that passion at the door when making hard business decisions. "Often, businesses are started out of passion and they succeed. But often they don't because passion clouds judgment," he says.
Expect Poverty in Opening a Small Business
Forget sudden riches. In fact, you may suddenly become poor, particularly in the startup phase when you are equipping your office and buying inventory. Money will be spent, but little or no money will be coming in, at least initially.
Don't jump into starting a business without a plan for how your business and your family will survive without a steady income during the lean startup phase.
"The term 'undercapitalized' is used regularly in small-business bankruptcy filings," says Alan Guinn, CEO of The Guinn Consultancy Group Inc., small-business consultants in Bristol, Tenn.
What Guinn shares with clients who are thinking of starting a business is this: You can never have too much money. "Keep this in perspective, and budget your expenditures accordingly," he says.
Small-Business Owners Wear Many Hats
Entrepreneurs wear many hats because they usually can't afford to hire a cadre of employees to handle all the tasks needed to run a small business.
The most important hat? "Sales and marketing," says Racheal Cook, founder of The Yogipreneur, a business consultancy in Richmond, Va. "And you have to be comfortable asking for money."
Cynthia Nevels, a Texas-based business consultant, agrees: "Going into business and being successful is more than being the best or most powerful programmer or marketing genius at your corporate job. It means you have to arm yourself with information and management skills," Nevels says.
Develop a Thick Skin With a Small Business
Unless you are already working in sales, you may not know what it takes to sell a product or service. Regardless of what small business you are in, if you aren't willing to sell, you won't make money.
And you need to develop a tough skin and get used to rejection.
"Are you willing to hear the word 'no'?" says Debra Cohen, president of Home Remedies of NY Inc., a home improvement referral network. "Entrepreneurs need to be determined, persistent and resilient."
Liz Crystal, owner of The LC Group LLC, a bookkeeping and money management service in Green Brook, N.J., sums up this entrepreneurial can-do attitude as "courage."
"It's not easy to handle rejection from potential clients or to tune out the naysayers," she says. But this kind of courage is a prerequisite for small-business success.
You'll Need Support Starting a Business
Put aside the stereotype of the "lone-wolf" entrepreneur slaving away in a dimly lit garage. Entrepreneurs need people to cheer them on and guide them.
The support starts with your significant other, says Alan Guinn, CEO of The Guinn Consultancy Group Inc., small-business consultants in Bristol, Tenn.
"Make sure they are in favor of starting a business," he says, because owning a business is a long-term commitment that will compete with your family for attention. "You're married to your business, for all practical purposes."
You also need to build an advisory team you can consult with regularly. Initially, you may want to meet with your local chapter of SCORE, a nonprofit that helps entrepreneurs, and the Small Business Administration office to get free advice from seasoned business people.
But you also will want to build a professional team that includes an accountant and lawyer and, if you can afford it, marketing and public relations people.
"Don't be cheap," says Cynthia Nevels, a Texas-based business consultant. Budget early and negotiate a fair retainer to have them on call when you need them. "Don't wait until you receive an audit letter from the IRS to make that call to an expensive CPA ... you'll pay for that mistake dearly," she says.