Five Technologies Your Business Should Be Using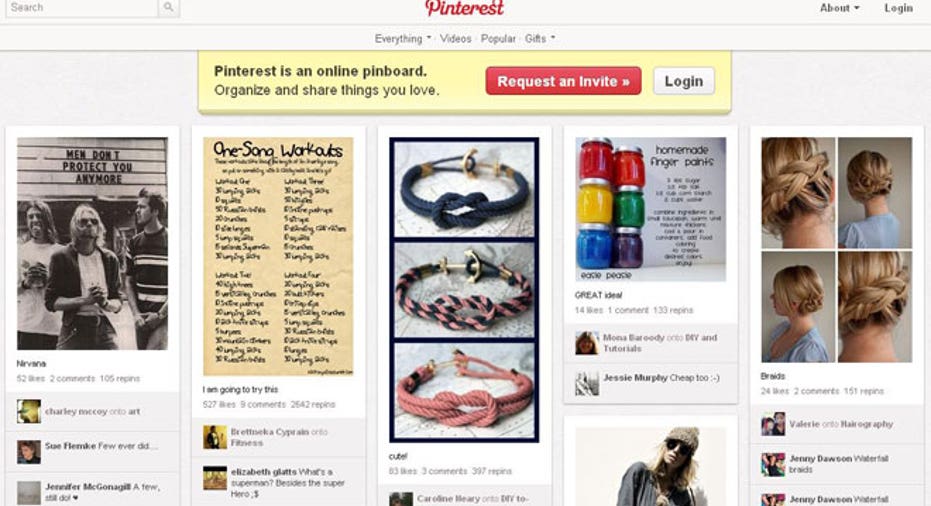 Do you rely on your teenager to clue you in on the latest technology? Chances are they are on top of the trends, but they aren't necessarily the ones that will help your business. Here's a look at some innovations that you can use to promote your business but may not know about.
Pinterest.This is essentially an online scrapbooking site, where people use virtual pinboards to group and post favorite images, including those of weddings, home decor, favorite recipes and more.
"It is the new darling of the Internet, but businesses have not really tapped into its potential,"said Paul Kurnit, marketing professor at Pace University. "It is 80 percent female, but it is very viral and a younger audience."
While the site is female-oriented at the moment, Kurnit added it could easily attract a more male audience, who might "pin"pictures of cars or the latest tech-gadgets they want.
Gamification. People love to compete, win and collect prizes, and promotions that offer "gamification" components can get them into your business more often. Gamification uses technology to encourage users to perform desired behaviors, such as visiting your store or website, on a regular basis.
"An example might be a game where they have to unlock five pieces of a puzzle to win a free cup of coffee or whatever it is your business offers, said Kevin Akeroyd, senior vice president of field operations for Badgeville, a social loyalty platform. "It is a promotional tool that is truly taking off."
"Adding an augmented reality component to a game or other promotion, as Starbucks did with its holiday cups that had images appear to be floating around the cups, is also becoming within reach of small business owners thanks to a number of freelancers who are becoming proficient in the technology,"said Phil Rampulla, founder of The Material Group, an interactive design and development studio.
Instagram. Like Pinterest, Instagram is also a photo-sharing site, but with an artsy edge. "This would be something an art gallery owner or other visually oriented businesses should take a look at as a way to promote their business," Rampulla said.
Twylah. If you're tech-savvy, you likely already are tweeting, but tweets tend to be noticed only about an hour. Twylah creates a website from your tweets, organizing and showcasing your Twitter content with rich media. "This is a great way to amplify your social media efforts,"said Kate Addicott, lead copywriter for The Ladders, a career website that uses the technology.
QR codes. Not necessarily a new technology, but QR codes have mostly been adopted by larger companies and placed on products and in advertising. But they are easy to set up and can be used to direct potential clients to a website or personal profile that you control.
"If you're a small law office, for example, and a potential client Googles you and sees negative comments, they aren't going to sign you up to defend them,"said James Alexander, founder and CEO of Vizibility, an online identity management platform. "But sometimes the negative comments are about another firm or another person, so we help businesses with an online business card that sends users directly to the correct online identity that you share and control. People include the QR codes on their business cards, in presentation and in marketing materials and potential clients just scan the code to go to the accurate information."
The bonus: you can get reports on who scanned your QR code and follow up.
Copyright 2012 BusinessNewsDaily, a TechMediaNetwork company. All rights reserved. This material may not be published, broadcast, rewritten or redistributed.
Read more from BusinessNewsDaily: