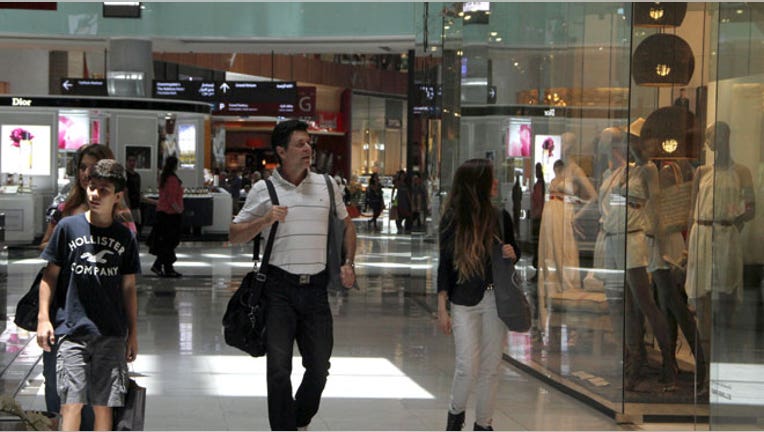 Identity theft is a big business.
New research from ID Analytics shows that there are approximately 10,000 identity theft rings in the U.S., and the Federal Trade Commission reports that more than nine million Americans have their identity stolen each year. If you become a victim, taking immediate action is crucial to protect yourself and prevent future problems. Here's where to start:  
Step No.1: Request free copies of your credit report and review them. Thanks to the Fair Credit Reporting Act, every year you can request a free copy of your credit report from Annualcreditreport.com. If your identity has been compromised, this is the first step to figuring out how much damage has been done. While you might have only noticed problems with one of your credit card accounts, it doesn't mean that others haven't been compromised or that other loans haven't been taken out falsely in your name. Scour the credit report for errors or anything that seems out of place and report them to the credit bureaus.
The Fair Credit Reporting Act requires that the credit bureau and the organization that made the error correct the mistake. To take advantage of the law, contact the credit bureau and credit provider and let them know you found an error in your credit report in writing.
The letter should include your complete name and address along with the errors and why you believe the information is incorrect and request that it be removed or corrected. Be sure to enclose a copy of your credit report with the errors circled along with copies of other documentation that proves your argument. Be sure to reference the documentation you include when talking about why the information is incorrect.
Make a copy of your dispute letter to keep and only send the copies of your documentation and credit report. Do not send the originals for these. You can send an original of your dispute letter.
Step No.2: Place a fraud alert through the three credit reporting bureaus and sign up for credit monitoring. In order to prevent an identity thief from opening any more accounts in your name and causing more damage, immediately place a fraud alert on your account. To do this, contact the credit bureaus using the toll-free fraud number. You only need to contact one of the bureaus to place an alert. The company you call is required to inform the other two bureaus, who will then place an alert on their version of your report.
TransUnion: 1-800-680-7289
Equifax: 1-800-525-6285
Experian: 1-888-EXPERIAN (397-3742)
You should also consider signing up for a credit monitoring service, which can provide you peace of mind moving forward. The monitoring service will alert you if something changes in your credit file (address change, balance change, etc.) to help stop any additional fraud.
Step No.3: Create a log folder. Chances are you'll be on the phone with your creditors and banks disputing the information and closing compromised accounts. Keep a record of all of your conversations that include the name of the person you spoke with, a phone number, the date of the conversation and any additional information you deem relevant. Make copies of all documents. This information can help you resolve legal disputes, make it easier to apply for income tax deductions and help you remember who you spoke with and the conversations you had when you get transferred to another representative.
Step No.4: Close fraudulent accounts. Call the creditors of all of the accounts that have been compromised and request that the accounts be closed. If possible, ask the creditor to note that the account was "closed by creditor's request" instead of simply "closed." A closed account on your credit report could negatively impact your credit, but it's the best option in the long run.
You should also request a copy of the transaction records the identity theft made of your account both on the phone and in writing.
Step No.5: File a complaint with the FTC and contact your local police department. In order to file a complaint with the FTC, fill out an online form here, call the hotline at 1-877-IDTHEFT or by mail at the Identity Theft Clearinghouse, Federal Trade Commission, 600 Pennsylvania Avenue, NW, Washington, DC 20580.
Credit Sesame helps consumers make smarter decisions to save money and live richly. It provides a complete picture of your credit and loans in one place, including your credit score, market monitoring, credit monitoring, customized financial analysis, and unbiased loans and savings recommendations – all for free. Its proprietary savings recommendation engine, with bank-level analytics, monitors the market, runs thousands of scenarios and analyzes each consumer's debt, to identify the best loans and savings opportunities.