Five Steps to Effective Investing as a Couple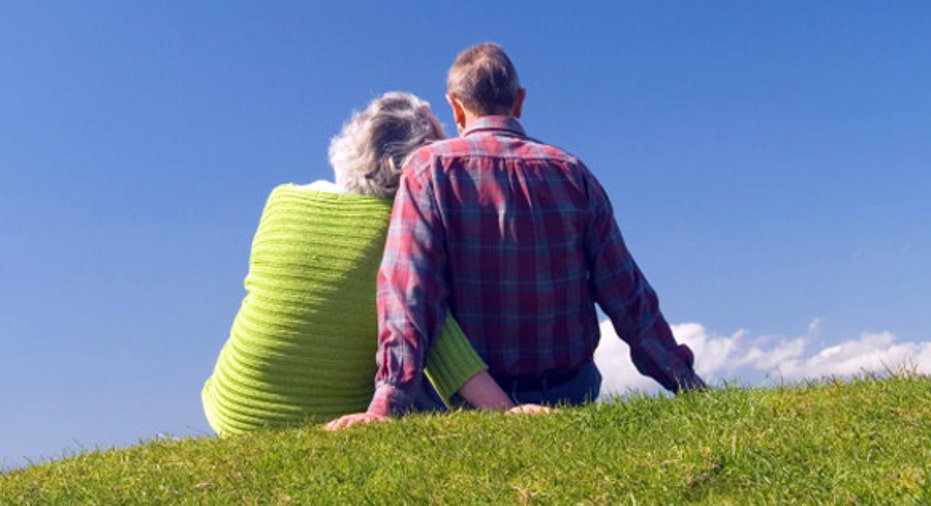 Making Investments as a Couple
For couples who want to make the most of their investment dollars, investing together can be a smart strategy. But if both partners don't agree on the same goals and methods of investing, pooling your money can be a recipe for a financial -- and relationship -- disaster.
"Having two chefs in the investing kitchen can be a big problem when they don't agree," says Yuval Dan Bar-Or, author of the "Play to Prosper" investment guides. "I generally recommend that people invest separately, especially if they are not married or file taxes separately.
"Investing together means potentially realizing capital gains, and receiving interest and/or dividends. It may not be clear how these are to be handled when it comes to paying taxes. If you decide to invest together, you must be committed to each other because it can be a nightmare to try to unwind mutual investments, especially if the relationship turns sour," Bar-Or says.
If you are committed to investing as a couple, here are five steps to make it work.
Understand Each Other's Goals and Fears
Before launching into investing together, spend some time learning about your spouse's views and goals regarding finances. Erica Coogan, partner at Moss Adams Wealth Advisors in Seattle, recommends that each person separately complete a risk questionnaire profile and then compare answers. "This makes a subjective conversation a little more objective if you have a guide to reference," she says.
Make sure you understand your spouse's financial history and experience before you invest together, says Richard Reyes, owner of The Financial Quarterback in Maitland, Fla. Reyes says it's very common for one spouse to invest heavily while the other spends heavily. "It's a formula that will totally destroy any plan or marriage," he says.
Before designing an investment plan for couples working together, Justin Reckers, director of financial planning at San Diego-based Pacific Wealth Management, talks with both spouses about their financial histories. "They commonly have different levels of aversion to risk," he says.
To find a common ground, couples need to "know as much as possible about each other's investing styles and tendencies, their successes and failures and how they dealt with them, along with the lessons they learned from parents and the sources of their wealth," Reckers says.
Commit to Working Together
If one spouse takes the lead in investing matters, it may be the person who is most knowledgeable about a particular type of investment or the one who has more time to monitor the investment, says Lynn Mayabb, Kansas City, Mo.-based senior managing advisor of BKD Wealth Advisors LLC. Couples need to determine "who will be the main contact person, and who will analyze information regarding the investment opportunities," Mayabb says.
But if possible, both people should be analyzing opportunities and discussing investments together, Reyes says.
Reckers makes it mandatory for both members of a couple to come to financial planning meetings and reschedules if one party can't make it.
"The needs of men and women are very different and I do not think one should have the ability to make decisions for the other without fully understanding the other's goals and aversion to risk," Reckers says. "It is not uncommon for one party to take control of financial decision-making in a relationship, but doing things together will always result in better outcomes. More informed couples make for better relationships. Decision-making and brainstorming together makes for better partnerships."
Develop a Strategy Together
Once you understand your spouse's money views and habits, and once you're committed to investing together, develop a workable investment strategy. Start by specifying the purpose of accumulating assets, says Mary Quist-Newins, assistant professor at The American College in Bryn Mawr, Pa., a nonprofit institution for financial services professionals. The purpose may be to purchase a home or second home, fund a child's education, start a business or retire. Next, estimate the amount of money needed in today's dollars to meet the goal, and don't forget to factor in investment variables such as available capital, savings and time available, inflation, tax and return rates, Quist-Newins says.
Your goals will determine how much you and your spouse will invest, says Coogan of Moss Adams. For instance, when do you want to retire? Do you plan to pay for college expenses?
"Since everybody has different goals, it is important for a couple to talk through each of their personal perspectives and assumptions about their future so they are planning in the same direction," Coogan says. Consider working with a professional financial planner to develop an investment and asset allocation strategy to help you reach your goals.
Establish a System for Resolving Disputes
When two people are investing together, they're bound to clash at times. Before you and your spouse come to a deadlock, devise a method for working through such potentialities. Bar-Or, "Play to Prosper" author, recommends spending half of the available cash on each person's preferred investment, when contention surrounds a decision about a new investment.
Another solution is to quantify investment variables such as capital, savings and time available, inflation, tax and return rates as well as their impact on achieving your goals. If you can quantify these variables, that process "removes the emotion from an inherently emotional decision-making process," Quist-Newins says. "It can be beneficial for couples to work with a financial professional who can assist in clarifying goals and providing alternatives both can live with."
Reckers of Pacific Wealth Management recommends analyzing the risks versus the rewards, and the costs versus the benefits. When outcomes seem ambiguous, it can be more difficult to agree on a course of action. On the other hand, "looking at potential ramifications of individual decisions can help remove the barrier caused by ambiguity in financial decisions," Reckers says.
Stay Focused on Goals
Keep in mind that investing together is a long-term process and stay focused on your end goals rather than on individual investments, says American College's Quist-Newins.
"There are tens of thousands of investment products available, but frequently just one shot to achieve a goal," she says. "Developing a well-thought-out investment plan and strategy is far more important than selecting an investment vehicle, yet most (couples) spend their time fretting over which stock, bond, mutual fund or variable annuity to purchase."
In addition to focusing on your investment goals, stay focused on your commitment to invest together as a couple. Coogan advises finding time to sit down together at least a few times a year to monitor and discuss how your plan is working, and determine whether you need to make any adjustments due to changes in your lives.
"Communicate often," Coogan says. "Finances are one of the leading causes of separation. The more ownership and open communication a couple has over their finances, the less they are apt to panic when something significant happens to them personally or within the markets."