Five Simple Tips to Become Financially Fit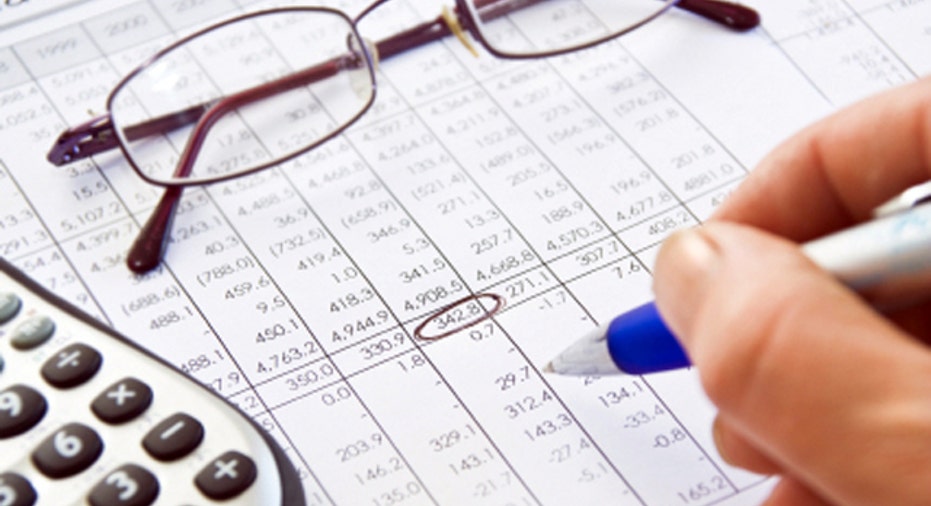 Strengthen Your Money Picture
It's time to get financially fit, and this is the year to do it. When spenders strengthen their personal finances, they have more freedom to afford the items important to them, and they can feel more secure about the future, says Gloria Birnkrant, a partner at NSBN LLP, an accounting and business consulting firm in Beverly Hills, Calif.
To strengthen your money picture, you'll have to replace bad spending habits with good ones, she says. That can mean ending wasteful spending, paying down debt and/or socking away money in a savings account.
Fortunately, if you can make small changes early on, by this time next year your financial picture can be greatly improved, Birnkrant says. "Now is a good time to set up a system to improve your finances," she says.
With that in mind, here are five simple tips you can start today to become financially fit this year.
Identify Your Personal Finance Goals
The first step to becoming financially fit is to define "fit." That involves setting realistic and measurable money goals, Birnkrant says. "Look for ways to save money, and take care of yourself financially," she says.
This may mean establishing an emergency fund to cover six months' or more of expenses, paying off credit card debt and/or purchasing a new home, Birnkrant says.
Once you've defined your objectives, put together a plan and a budget that allows you to reach them. To make the budget, add up your sources of income, then write down how the funds will be spent, making sure some of the money goes toward your goals, Birnkrant says.
Make a commitment to follow your budget. You may not see results overnight, but as with any fitness plan, if you remain dedicated, you should eventually reach your targets, she says.
"Budgeting is like a marathon," says Linda Descano, president and CEO of Women & Co., a division of Citigroup in New York. "It may take a while, but there is a real sense of accomplishment when you can save up for something and eventually buy it."
Monitor Your Progress
"People who are financially successful track their expenditures," says Kathryn Hefferly, a Certified Financial Planner with Bridgeworth Financial in Birmingham, Ala. Consumers have to know where their money goes each month, so they don't overspend, she says.
For example, a credit card holder may not know why she doesn't have extra funds each month for paying off debt. But if that person monitors her cash for several weeks, she may realize she's overspending in her "clothing" category. By making the necessary changes to stay within her budget, she could free up more cash, she says.
It's similar to the physical fitness principle of keeping a food diary to guard against overeating, Hefferly says.
There are several tools available to help track expenses. Consumers can review recent bank statements, record purchases in software programs like Mint.com or Quicken, or use related smartphone apps to document expenses, she says.
Hefferly says budgeters must be committed to monitoring their cash flow regularly.
"The problem is there are relatively few people who are disciplined enough to know what they're spending," she says. Still, people who do track their expenses have a good chance of becoming financially fit.
Anticipate Ups and Downs
Know what to do when you are unable or unwilling to stick to your plan, Descano says. An unforeseen crisis may cause you to dip into your emergency savings fund. Or you may give in to the temptation to impulsively buy an expensive electronic gadget only to experience buyer's remorse over the transaction.
It's unlikely you'll be able to follow your budget and savings plans completely all the time, so you should anticipate what you will do if you experience a setback, Descano says.
Try to prevent overspending by reducing spending temptations. "Consider leaving certain credit cards at home when you're out shopping and paying cash for certain expenses," Descano says. "Your frame of mind has a lot to do with your finances so decide to make conscious choices about spending."
In addition, try to build up your emergency fund so you don't have to rely on credit cards or loans if you're faced with a large, unexpected expense, she says.
If you do go off course, make a commitment to return to your financial fitness plan. "Get back on track quickly," Descano says.
Work With a Financial 'Trainer'
To improve physical fitness, people often hire a personal trainer or find a workout buddy. To improve financial fitness, Birnkrant says consumers should similarly consult with a Certified Financial Planner or other qualified adviser.
"Your own accountant or tax preparer can be your best source for advice because they're familiar with your own financial situation," she says.
If you don't know where to find an adviser, Birnkrant suggests polling colleagues you trust. "Ask people that you respect or people you do business with for recommendations," she says.
Consumers also should take it upon themselves to become familiar with financial topics such as savings and debt. "If you have a particular area you want to research, read financial magazines and websites to bring yourself up to date. It takes a little time, but you should educate yourself in order to be more aware of your own finances," Birnkrant says.
Splurge Sensibly
Becoming fit may involve belt-tightening in some spending areas, but it shouldn't mean you're forced to deny yourself of everything you love, Descano says. Instead, build a financial fitness plan and budget that has room for small splurges, she says. Just make sure the splurges are financially sensible.
For example, if you love to travel but need to trim your travel expenses to fit your budget, don't cancel your trips entirely. Instead, save big bucks by scheduling trips during shoulder and off-peak seasons, when rates are lower, Descano says.
If you like to go to the movies, don't feel forced to stay at home when the latest blockbuster is released. But do consider skipping the evening show and going to a matinee instead, when ticket prices are cheaper, she says.
Also, there's no need to give up your favorite cup of coffee in the morning. But consider brewing a cup at home instead of buying one every morning. That way, you can still save while enjoying a routine pleasure.
"Every dime or nickel adds up over time. The small changes work," Descano says.