Five Signs Fraudsters Have Targeted You After a Disaster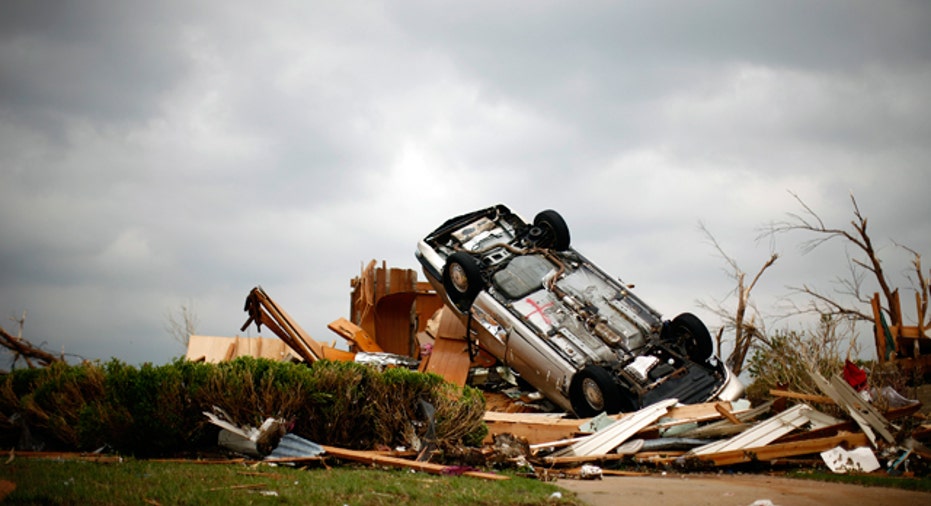 After a spring and summer of natural disasters, many homeowners are scrambling to find good contractors to make home repairs. But the increased demand is also likely to bring out con artists who only want to separate you from your home insurance claims money.
Your first line of defense if your own front door.  Be wary of home-repair contractors who come to your door to solicit business. After a widespread natural disaster, unlicensed and inexperienced "contractors" often pour into a storm-damaged area in quest of easy insurance money.
Here are five signs you might be dealing with a fraudster in contractor's clothing.
1. Refuses to show ID
Contractors seeking your business should explain who they are, the name of their company and where their business is located, says Diane Ausavich, a certified remodeler with Carl Krueger Construction in Milwaukee and president of the Milwaukee chapter of the National Association of the Remodeling Industry (NARI).
Look for workers who wear physical badges or have business cards. Other contractors may have a company logo and phone number on their vehicle, she says.
"Ask them for their address, and find out if they have an actual physical location as opposed to operating out of post office box," says Ausavich.
If the company is legit, the contractor shouldn't have a problem providing information.
2. Asks for all money upfront
A company should not require you to pay for the entire job before it starts work.
"You're going to have to inspect a job to make sure you'll be pleased with it before a final payment is made," says Michele Mason, president and CEO of the Better Business Bureau of North Alabama.
In addition, never sign over a home insurance claims check to a contractor, says Mason. There have been reports of fraudsters requiring homeowners to pay a lot of money upfront for repairs after a natural disaster, and then not doing the job well or disappearing before the work is complete, she says.
Some contractors will ask for money upfront to help pay for materials from their supplier, Mason says. In those circumstances, it's normal to pay something. But never pay more than one-third of the total fee before the job starts, she says.
3. Won't provide references
Contractors should provide you with references from past customers "so you can call them and can verify their satisfaction," says Mason.
When you talk to references, find out what kind of work was done to see if it's comparable to the work you need.
"Ask if the contractors did the job within the agreed timeframe, and used the quality of materials that the homeowner expected when they entered into the contract," says Mason. "You want to make sure their expectations were met and the company honored the contract."
4. Hides important documents and won't put terms in writing
If a contractor doesn't show you proof of being properly licensed and insured, don't let him or her work on your home, says Mason.
"Regulations vary from locality to locality and state to state, so start off by calling the local licensing office in the city where you reside, and ask what types of licenses and work insurance contractors are supposed to have," says Mason.
In addition, check with the contractor's insurance provider to make sure the policy is current, says Ausavich.
"Some people will get insurance in order to get a license, but then drop it later," she says.
Insist on good documentation when you're ready to enter into an agreement, says Mason.
"For anything you have to sign, read it carefully. Make sure your contract is completely filled in with all the verbal promises put in writing," she says.
Also, make sure the contract has no blank spaces that could be filled in later, she says.
5. Asks for your personal information
Don't risk identity theft by giving out your credit card number or Social Security number to someone you've never met before, says Ausavich.
The original article can be found at Insurance.com:5 signs fraudsters have targeted you after a disaster