Five Red Flags That Signal a Used Car-Buying Scam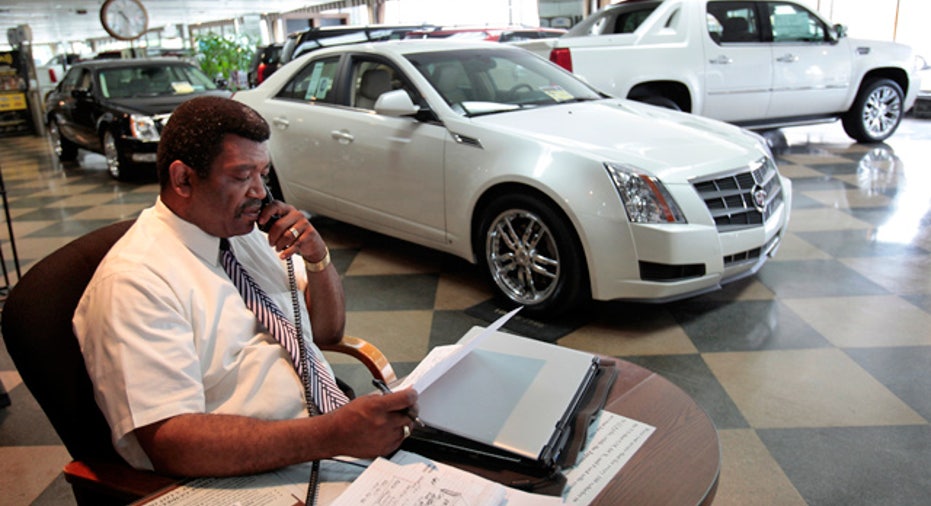 The big advantage to buying a used car from a private party, rather than a dealer, is you'll most likely save money on your purchase. The disadvantage is you could lose $1,000 or more in a car-buying scam.
While most used-car sales conducted by individuals are perfectly legitimate, there are used car-buying scams out there, and they are on the rise -- even for so-called local sales. This is because so much of the business has an online component. In fact, consumer complaints for car sales scams increased 25% last year, according to Internet Crime Complaint Center, a U.S. government agency.
Here are five tips to avoid a used car-buying scam if you are shopping for a used car locally and considering a private party sale.
Be wary of prices that seem too good to be true. Research a car on one of the many vehicle pricing sites, such as Edmunds.com, Kelley Blue Book or NADAGuides.com, to determine the private party price for that car. If you are seeing an ad for substantially less than typical private party values, there's a high probability it's a car-buying scam, no matter what sob story you are told.
Be wary of sales where the seller and the car are not in the same place. A common story told is of a military person stationed somewhere else or someone who recently relocated and needs to sell his or her car. While this can be legitimate, most people make these decisions about selling their car before they relocate. After all, think of the hassle involved. Buying a car is an expensive purchase. You want to be in a situation where you can inspect the used car in person and meet the car owner before any money changes hands, or you want to be using a reputable third party, such as eBay Motors, that has a buyer protection plan in place.
Be wary of any sellers who offer you protection plans. One way scammers are bilking unsuspecting buyers is by offering them a protection plan through a well-known third party. Many of the companies cited don't even offer buyer protection plans. Companies that do offer them only do so for cars sold through their websites. Some scammers are so savvy they've set up online chat functions to reassure the buyers the protection plan is secure, but this is simply an elaborate ruse. If a seller offers you a protection plan and the used car is not being sold through the company mentioned, then it is a used car-buying scam.
Be wary of any seller who switches gears in the middle of negotiations. Whether it's a change of story, sudden shifts in the terms of the sale or the request to move the transaction from one website to another, beware. All of these situations are common with scammers and rare with legitimate purchases. No matter how convincing the seller and how believable the change is, it's probably a scam -- so proceed with caution.
Be wary of any seller who asks for money upfront or wants to use a wire transfer service. Buying a used car locally is just like buying any other product. The money changes hands when the buyer can leave with the product. The only instance where a buyer should make any payments in advance of purchase is when the transaction started and ended via a well-known third party service that uses an escrow system for transactions. Sellers who request money in advance or those who want to use a wire transfer service are likely running a car-buying scam.
Car buyers who believe they've witnessed a scam, whether they've fallen victim or not, should report it to their local authorities and the Internet Crime Complaint Center if the scam has any Internet-based aspect.
Bankrate's content, including the guidance of its advice-and-expert columns and this website, is intended only to assist you with financial decisions. The content is broad in scope and does not consider your personal financial situation. Bankrate recommends that you seek the advice of advisers who are fully aware of your individual circumstances before making any final decisions or implementing any financial strategy. Please remember that your use of this website is governed by Bankrate's Terms of Use.