Five Questions Every Homebuyer Should Ask Their Lender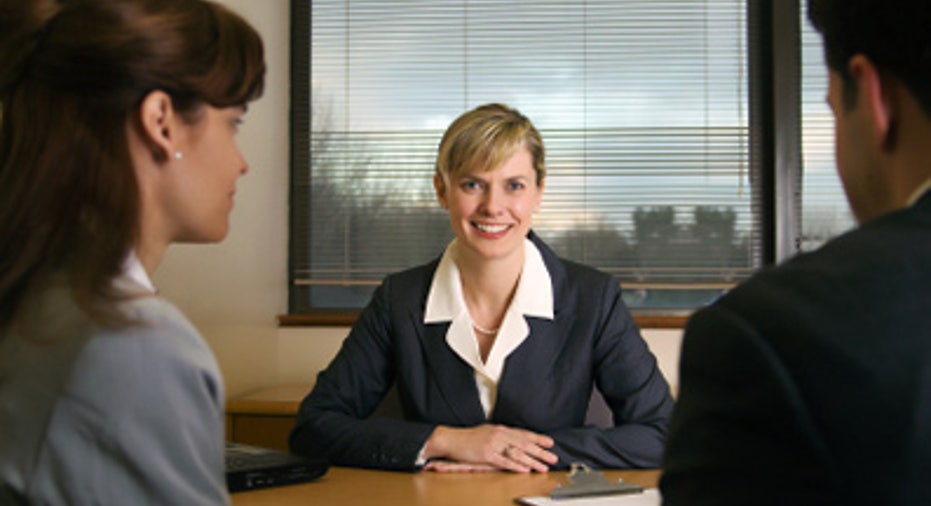 Interest rates may be sitting near record lows, but homebuyers have a lot more to take into account when taking out a mortgage.
Potential new owners not only need to shop around for the best rate, they also need to consider the total cost of the loan, the type of mortgage and the stability of the lender, according to a new survey by online lending exchange LendingTree.
The current economic uncertainty and rocky housing market has many buyers afraid they won't qualify for a loan—but they shouldn't be intimidated by the lending process. In fact, they face conditions to save a lot of money—if they know what to ask.
LendingTree surveyed 300 lenders in its network to identify the top five questions consumers should ask when shopping for a mortgage, here's what it found:
Question 1: What are the total costs of the loan?
"It's a good idea to understand all the fees that are included, understanding what will be due at closing, or before closing, and ensuring that you understand the payment and amortization schedule," says Doug Lebda, LendingTree's chairman and CEO.  "Sometimes there are fees that come as a surprise to some borrowers."
Lenders are required to provide borrowers with a "Good Faith Estimate" which lists the anticipated costs for the loan. However, sometimes fees and other costs become an issue and inflate the total loan cost, and buyers should compare costs with several lenders.
Lebda says the processing charge for collecting and packaging the loan information can cost between $500 and $1,000, while the underwriting fee can hit $800 to $1,500.  He adds that typically, the origination fees, application fees and the underwriting fees can be negotiated.
Question 2: What is the best program for me, based on my financial goals and situation?
Buyers should not assume a mortgage broker or lender will find or create the ideal loan for their financial situation.
"Mortgage brokers and loan officers will typically look at the usual programs available," says Lebda. "It's important to discuss what your goals are with your lender or broker."
For homeowners looking to refinance, Lebda suggests explaining to the lender why they want refinance—is it to reduce the monthly payment, increase the equity, or pay off the loan sooner? If the lender understands the end goal, he or she can better match the loan. Buyers should also tell a lender if they are  a veteran, active military personnel or if you're interested in FHA loans.
"With so many programs available, including different payment schedules, terms, etc., it's important to let you lender know what you can afford each month, what you have available for a down payment and what your financial priorities are," says Lebda.
Question 3: What documents will be required ahead of time to avoid delays?
In the current market, the loan approval process can take weeks--if not months--to be completed. Buyers on a tight deadline or looking to avoid any hang-ups should have all the necessary documents ready and completed.
Having all of the paperwork in advance will ensure there are no delays which can be costly.
Questions 4&5: What are the service ratings for your company? How long have you been in business?
Buyers want to make sure they choose a lender that is creditable, knowledgeable and efficient.
Finding a service rating is as easy as checking with the Better Business Bureau or searching online for reviews.
"Borrowers should work with someone with experience in the industry and someone who they have confidence it," advises Lebda. "Mortgages are very complex, and borrowers need to find someone that they can rely on."