Five Pros and Cons of Banking at Credit Unions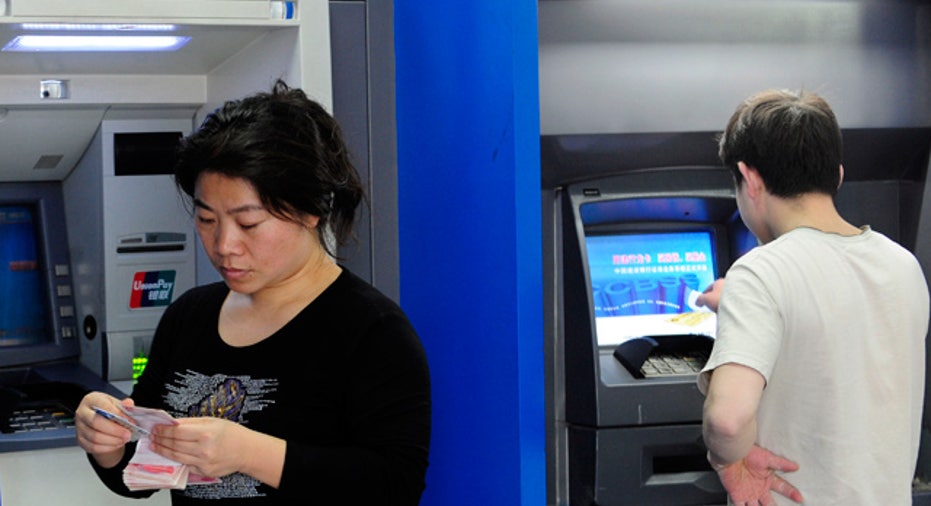 Credit Unions: Better Than Banks?
As rising fees and scandals fuel misgivings about banks, consumers are turning to an alternative: credit unions. According to statistics from the Credit Union National Association, or CUNA, these not-for-profit institutions have gained 1.3 million new members last year to reach a record high of total members.
With more than 7,000 credit unions in the country, these institutions vary in size and services, according to the National Credit Union Administration. While there are plenty of perks to joining a credit union, there are some downsides, too. Consider the pros and cons of these five key offerings of credit unions before you become a member.
Not-for-Profit Status Fosters Member-First Mentality
Pro: Credit unions have superior service.
"Credit unions are cooperatives owned by their members," says Pat Keefe, a spokeswoman for the Credit Union National Association, or CUNA. "Their mission is to provide their members with affordable financial services -- not to gouge them as profit centers."
That mission leads to very satisfied members, too. In the most recent Prime Performance Bank and Credit Union Customer Satisfaction Survey, credit unions beat banks in all categories, with customers rating their overall satisfaction at a new score of 89%, seven points greater than the industry average.
Con: There's limited eligibility.
Becoming a member has its hurdles.
Unlike banks, consumers cannot open an account at any credit union they choose. Keefe says consumers must meet certain fields of membership such as employee groups, associations, religious or fraternal affiliations, and residential areas.
However, Greg McBride, CFA, Bankrate.com senior financial analyst, says joining a credit union has gotten much easier.
"Credit union fields of membership have been expanded in recent years," McBride says. "Increasingly, it's no longer a requirement to be an employee of one specific company, but there may be dozens that are eligible through the same credit union. Also, community credit unions are eligible to anyone who lives, works or worships in a particular community."
Find Better Credit Card Rates
Pro: Credit unions offer lower interest rates.
McBride says credit unions traditionally pass on the savings from their not-for-profit status through their entire product line, offering customers higher rates on savings accounts and lower rates on loans and credit cards.
"If you have a balance on your credit card and you're looking to transfer for a lower interest rate, credit unions offer very competitive rates," McBride says.
Con: They also offer lower rewards.
For consumers who pay off their balances in full each month, McBride recommends expanding the search for a credit card rewards program with a bigger payout.
"It's an increasingly competitive rewards landscape that benefits responsible consumers," McBride says.
Banks appear to be dominating the rewards landscape. Of the 50 credit cards in the 2012 Bankrate.com Credit Card Rewards Survey, only five cards were issued by credit unions. While some cards issued by banks offered up to 6% cash back in certain spending categories, credit union-issued credit cards topped out at 1.5%.
Dodge Minimum Balance Rules
Pro: Accounts have fewer strings attached.
While many account holders at banks have been forced to adjust to higher minimum balance requirements, 72% of the institutions surveyed in the 2012 Bankrate Credit Union Checking Survey had no minimum balance requirements to avoid fees.
Con: Accounts have fewer bells and whistles.
Richard Hunt, president and CEO of Consumer Bankers Association, says larger banks have greater resources at their disposal than credit unions. Hunt says these resources give big banks the ability to make investments in emerging technologies such as mobile banking apps.
While credit unions may lack some of the newest services and features, McBride says the lack of the newest tools should not scare away consumers.
"They may not be on the cutting edge, but they can still meet the financial needs of most people," McBride says.
Lower Fees Are Still Rising
Pro: Fees are lower than at most banks.
McBride says many credit unions have some flexibility in how much they charge, and many of them aim to keep costs low for their members. For example, McBride says credit unions may eliminate products or services to cut costs rather than add fees.
That flexibility adds up to some big savings. Keefe says credit union members across the country saved a total of nearly $6.3 billion in 2011 by doing business at a credit union instead of a bank.
Con: Those fees are rising.
While fees may be lower, that doesn't mean they will always be inexpensive.
"Credit unions are not immune from some of the same regulatory pressures that have led banks to eliminate free checking and raise fees," McBride says.
In a year-over-year comparison, the average nonsufficient funds fee grew from $26.05 in 2011 to $26.65, according to Bankrate's 2012 Credit Union Checking Survey.
Cash Access
Pro: Credit unions have shared ATMs and branches.
While big banks advertise the convenience of the ATM or branch around the corner, some credit unions have joined forces to offer their members the same easy cash access with the CO-OP ATM network and a shared branch alliance.
"Credit unions have made large strides in an effort to level the playing field in terms of ATM access," McBride says.
CUNA's Keefe says the CO-OP ATM network includes almost 30,000 cash machines, and shared branching gives members the ability to conduct in-person transactions at nearly 4,700 branches around the country.
Con: Not all credit unions are created equal.
While sharing branches and ATMs helps many members, joining a credit union does not guarantee you'll enjoy access to the network. Of the nation's more than 7,000 credit unions, Keefe says 3,000 belong to the CO-OP network, and 1,400 provide shared branching services.