Five Mortgage and Housing Trends in Spring 2012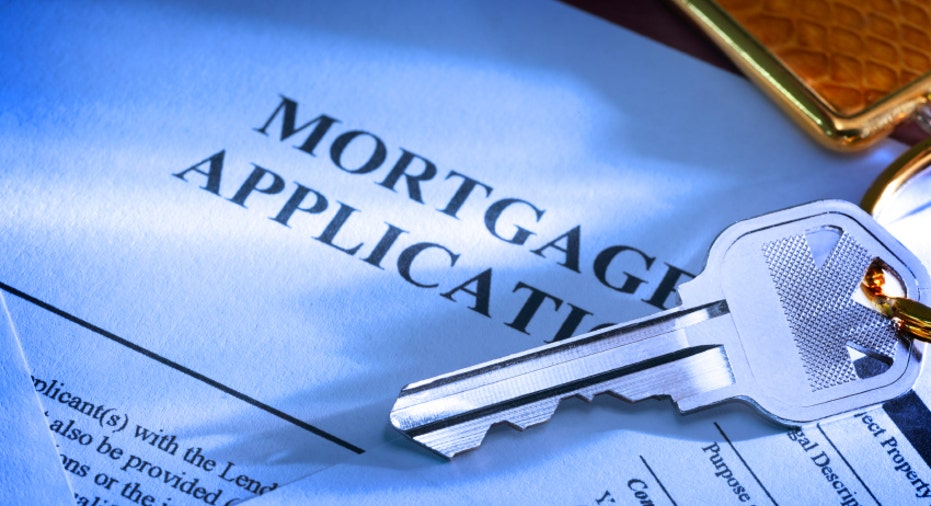 Should You Spring Into Action This Spring?
If you're waiting for mortgage rates or house prices to hit bottom, you may have delayed too long.
Among the housing trends you can expect to see this spring: Potential homebuyers will find increased competition when shopping for a home this spring, as more bargain hunters get off the fence. Investors also will continue to take advantage of the opportunity to buy low.
Rising mortgage rates will serve as a warning to borrowers who thought the low rates would last forever. More bad news: Some mortgages will cost more this spring because of higher loan fees.
Most of the good news goes to refinancers and underwater homeowners. Millions of borrowers will have the opportunity to refinance their mortgages through two government programs that make the refinancing process easier and cheaper.
The Federal Housing Administration, or FHA, reduced loan fees for these borrowers, and Fannie Mae and Freddie Mac removed many of the obstacles that prevented borrowers who were upside down from refinancing.
Here are some of the housing trends you should expect to see for spring 2012.
Mortgage Rates Rise but Won't Skyrocket
Many borrowers missed the record-low mortgage rates seen earlier this year, but they still have a chance to grab low rates this spring.
Mortgage rates have bounced from the bottom, and it's unlikely they'll drop back to record lows, but there's no need to panic. Mortgage experts don't expect rates to skyrocket anytime soon.
The Mortgage Bankers Association's latest forecast indicates that the rate on the 30-year fixed mortgage will average about 4.3% in the second quarter. That's up from the first quarter's average of 4.16% in Bankrate's weekly survey. But 4.3% would still be low, especially when you compare it to the 6% or 7% borrowers paid at the height of the housing boom.
The recent jump in rates comes as investors become more confident. Still, the picture is far from rosy, as nearly 13 million people remain unemployed.
"It takes a paycheck to pay a mortgage," says Jay Brinkmann, chief economist and senior vice president of research for the MBA. "Mortgages aren't paid with percentage points on (gross domestic product)."
Until the labor market improves, it is unlikely mortgage rates will spike, Brinkmann says.
Buyers Face Fierce Competition With Investors
Attractive mortgage rates, low home prices and rising rents make the current housing market the perfect opportunity for investors. When looking for bargains, homebuyers will continue to compete with investors.
"This is true particularly at the lower end of the market and with first-time homebuyers" says Jed Smith, managing director of quantitative research for the National Association of Realtors.
One of the strongest recent housing trends: Many investors pay cash. These cash offers are an obstacle for buyers who need mortgages because sellers prefer buyers who can pay cash to close quickly, Smith says.
Investors bought about 23% of the homes sold in January, according to the NAR's latest numbers. That's up from 21% in December, and that trend is not expected to shift this spring.
"Rents are going up, and as long as there are properties at the level where investors can get the positive cash flow, they will continue to invest," Smith says
Homebuyers Are Expected to Get Off the Fence
Homebuyers waiting for prices to hit bottom may soon get off the sidelines, industry experts say.
"We're starting to pick up on the purchase side," says Ed Conarchy, a mortgage planner at Cherry Creek Mortgage in Gurnee, Ill. "I don't think you'll go back to (the home purchase activity we had in) '06 anytime soon, but this is the best that we have seen in a while."
The price gap is closing between what sellers expect to get for their homes and what buyers pay, Brinkmann says. That's one reason home sales are improving.
As consumer confidence and rents rise, more renters will want to become homeowners, Smith says.
The trend already has started, according to a recent study by Kingsley Associates, a San Francisco-based real estate research and consulting firm. About 59.5% of the tenants surveyed in the study said they intend to renew their leases this year. That is the lowest rate since early 2009 on renters' intention to renew leases. The rate was 63.7 in the fourth quarter of 2010.
"We still have a slow recovery, but I think we'll start to see additional sales," Smith says.
Refinances Get Easier, Cheaper
Homeowners who have FHA-insured mortgages and who are current on their payments will be able to refinance with lower fees through the FHA streamline refinance program starting in June. Only loans that closed before June 2009 are eligible to be refinanced in the program.
The FHA will reduce loan fees by more than half on streamline refis. As of June 11, borrowers who refinance through the FHA streamline program will pay only 0.01% of the loan in upfront insurance fees and 0.55% in annual mortgage fees.
Another government program, known as HARP 2.0, will make it easier for thousands of borrowers to refinance their mortgages this spring.
The revamped version of the Home Affordable Refinance Program allows borrowers to refinance regardless of how underwater they are on their mortgages. Some lenders say they are focused on refinancing mortgages on loans they currently service, for now, but others accept any applicant who qualifies for HARP 2.0. To qualify, your mortgage must be owned or guaranteed by Fannie Mae or Freddie Mac, your payments must be current, and your mortgage must have closed by June 2009.
Some Will Have to Pay More for Mortgages
Unless you get a HARP or FHA streamline refi, you will likely pay more for a mortgage this spring because Fannie Mae, Freddie Mac and the FHA increased their loan fees in April.
Homebuyers with small down payments will pay significantly more for FHA mortgage insurance premiums.
"Those who don't have credit scores in the high 600s, low 700s may be forced to go the FHA route," Conarchy says. "And will be stuck with the higher fees."
A borrower who takes out a $200,000 FHA loan should expect to pay about $3,500 upfront for mortgage insurance. The fee is 1.75% of the loan total. Before the increase, the borrower would have paid a $2,000 fee for the same loan.
Annual insurance premiums went up, too. For a $200,000 loan, the monthly premium is about $208 per month. That's about $17 more per month than what it would have cost before the increase.
In June, the FHA will increase the annual insurance for loans greater than $625,500. A borrower who lives in a high-cost area and takes out the maximum $729,750 (which is the FHA limit for high-cost areas) will pay $912 each month in mortgage insurance alone.