Five Keys to Unlocking Hidden Hotel Deals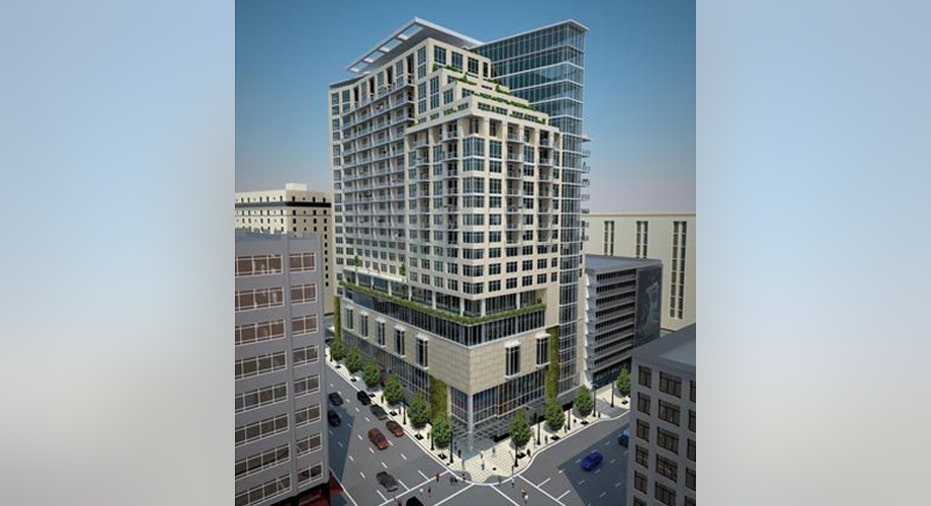 Go 'Opaque' and Save
If you didn't reserve your last hotel room through Priceline or one of the other "hidden" hotel deal sites, sorry -- you just overpaid. Hidden, or "opaque," hotel deals -- the kind in which you don't know where you're staying until you after you make the reservation -- can save you big money every time you travel.
It's getting easier to take advantage of the bargains. More travel sites are offering hidden hotel deals, and there's a growing community of other, helper websites. They offer tips and tricks for getting the best prices using services such as Priceline, which lets users bid on discounted rooms, and Hotwire, which offers rooms at reduced rates without naming the hotels upfront.
Hotel operators know that recession-wary consumers "won't travel at all unless they can get a deal," says Anne Banas, executive editor at SmarterTravel.com.
Hotels quietly sell deeply discounted rooms through hidden-deal sites so they can fill them without "regular higher-paying customers demanding the same rock-bottom price," says Don Nadeau, a travel expert who posts tips on scoring discount hotel rooms on his website, BidOnTravel.com.
Here are 5 ways to maximize your savings.
Use Priceline Like a Pro
Want to save big? Start with Priceline.com, says Yi Chan, chief computer scientist for hotel deal tracking site BiddingTraveler.com. "Expert travelers know they have the best rates" because Priceline's bid process allows savvy travelers to book rooms at near rock-bottom market prices, Chan says.
The catch: Priceline users can bid only once every 24 hours for a hotel at a particular date, star rating and area. "This prevents people from bidding $1 and slowly upping it until they find the magic price," says Chan.
You can get around the limitations. Start with fancy hotels, Nadeau says. "If you bid on a 2-star hotel, Priceline counts this as a bid for all 2-, 3-, 4- and 5-star hotels (in the neighborhood). If you lowball and lose, you have to wait 24 hours to try again." But if you start bidding for five stars first, you can rebid at lower levels immediately.
If you're considering hotels in multiple neighborhoods, bid on rooms in each area individually at first. If rejected, you can combine zones for new bids.
Know what others are paying. Priceline posts winning bids on its Facebook page, and Priceline users trumpet their savings on sites such as Bidding Traveler.
Discover What's so Hot About Hotwire
Hotwire is a bit easier for newbies, who may be overwhelmed by Priceline bidding, Nadeau says. Hotwire shows the room price, amenities and location -- but not the hotel's name.
Before you click "Book now," it's important to do a little checking. Make sure you're saving as much as you think you are.
"You must research in order not to overpay," Nadeau says. "At minimum, know the regular prices in the neighborhood you will stay in on the dates you will be there."
If you're leery of making a reservation without knowing the hotel's name and location first, you can eliminate some of the mystery using sites such as Hotwirerevealed.com and BetterBidding.com. They reveal the likely names of Hotwire's hidden hotels using neighborhood descriptions, hotel amenities and reports from other Hotwire customers.
With Hotwire, you will likely pay a bit more for a room compared to Priceline, Chan says, but the site is easy to use and has many rooms in most destination cities.
More Sites Offer 'Hidden' Hotel Deals
Priceline and Hotwire dominate the market for hidden hotels, but more online travel services are offering similar deals. "Tremendous deals have come largely because of cash flow concerns of hotels and other travel companies in this economy," Nadeau says.
Adds Banas: "Hotels aren't like airlines. They can't cut capacity to change with the economy. They can't take rooms and floors away, they just want people in them. Otherwise, that money is lost forever."
So, the industry is using an expanding number of sites to secretly offer rooms at deep discounts.
Most follow Hotwire's take-the-price-or-leave-it approach, rather than Priceline's proprietary bidding model. They all reveal the hotel name only after the reservation is made.
Travelocity's Top Secret Hotels and Expedia's recently launched Unpublished Rates service show the price, star rating, a neighborhood map and the average customer review of each hotel. Bookit.com has a "mystery" hotel service that works in a similar fashion. Getaroom.com's "unpublished rate" service, offered through a toll-free phone number, claims to deliver hotel prices as much as 25% less than the lowest online rates as well as discounts on last-minute travel.
Figure Out What a Good Deal Would Be
When trying to score a rock-bottom rate, don't take anything for granted. "You need to do research before blindly booking through any opaque service," says Steve Nassau, who shares his tips for on his website BetterBidding.com. "It's important to first find your best deal through traditional booking channels, so that you know what a good deal is and don't pay too much."
"You give up a lot when reserving a hidden hotel," he continues. You can't choose what type of bed, and you can't get a refund, "so make sure the savings are worthwhile enough to compensate you for booking sight unseen."
Familiarize yourself with the neighborhood where you're bidding or otherwise looking for a deal. "It might sound great, but border on an area that's not safe," says Banas of SmarterTravel.com.
And know the policies of the site you're booking through. "Each site has specific policies. Read the terms first, so you are sure you know what you're getting yourself into," she says.
Strategic Help is Just Clicks Away
Before you book, consult BetterBidding and other websites dedicated to making the "hidden" hotel process easier.
BiddingTraveler.com helps you develop a Priceline bidding strategy. It computes the optimal path for you, which may involve dozens of bids, and allows you to do all of that in a single click," says Chan.
Information from users has helped uncover many of the hotels. "We have so much data now, we have a good idea of what hotel you're going to get and what sort of prices will and won't work," Chan says.
You can try on your own to figure out which hotel you're likely to land by searching other areas of a particular discount travel site. With Priceline, for example, look for the named hotels in its package deals as hotels may offer rooms through different services on the same travel site.
BiddingHelper.com allows you to see rates on Hotwire and Hotels.com before you decide whether to use Priceline for hotel deals. MapsandHotels.com shows neighborhood maps of hotels, their retail room rates and how much more or less it might cost you to aim for hotels that are fancier or at different distances from your destination, Nassau says.