Five Housing Trends in Fall 2011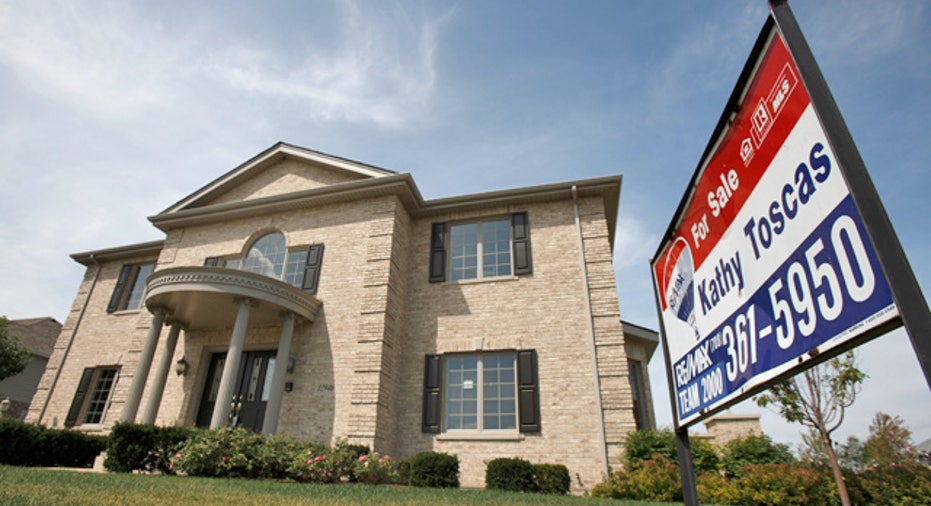 If you want to buy a home and you qualify for a mortgage, this is your time. With mortgage rates at historically low levels, falling home prices and plenty of distressed properties for sale, buyers will be able to find once-in-a-lifetime opportunities this fall.
Borrowers seeking to refinance will likely continue to take advantage of the superlow rates -- if they qualify and have enough equity in their homes.
Stringent underwriting standards coupled with lower loan limits, which went into effect at the beginning of October, will keep many potential buyers and refinancers out of the market and will put more downward pressure on home values.
Also pressing on values is the vast inventory of foreclosed homes for sale. Some fear another wave of distressed properties will hit the market in coming months as banks resume foreclosures at full speed. But others say lenders, who are under extreme pressure from the government, will look for alternative solutions such as short sales and working with investors on rental and lease-to-own programs.
Here are some of the housing and mortgage trends you can expect to see for fall 2011.
Mortgage Rates Won't Stay Low Forever -- Just a Long Time
The historically low mortgage rates borrowers have been enjoying won't last forever. But they will likely remain at or near rock-bottom at least until the end of the year, mortgage experts say.
While the trend can shift direction at any moment, many industry observers say they don't expect a significant jump in rates this year.
"Going into the next quarter, I don't think we will see much movement with rates," says Rob Nunziata, president of FBC Mortgage in Orlando, Fla. "However, if the economy starts picking up, I think we could see a slight bump up."
But it's unlikely the economy will improve before the year's end, he says. There are more than 14 million people unemployed, and housing markets remain sluggish in most areas.
"With the economy the way it is and problems surrounding the housing, I think it is very likely that rates will remain low through the end of the year," says Ron Peltier, chairman and CEO of HomeServices of America, a real estate brokerage in Minneapolis.
The latest forecast by the Mortgage Bankers Association estimates the average rate on the 30-year fixed-rate mortgage will be about 4.5 percent in the fourth quarter.
"It would be hard to think rates could go any lower, but they are clearly not going to be significantly elevated" in coming months, Peltier says.
Lenders Will Keep Their Strict Underwriting Standards
Low mortgage rates won't guarantee you a mortgage loan. Borrowers with less-than-perfect credit will continue to struggle with stringent underwriting requirements through the rest of the year and well into next year.
"The level of detail required to produce a compliant, conforming loan is immense," says Matt Hackett, underwriting manager at Equity Now, a mortgage lender in New York. "We are literally verifying that people have not opened accounts or even extended credit card balances during the process on the day a loan is closed. That is pretty intense."
The standards are not expected to change anytime soon, he says.
"Lenders are under tremendous pressure and criticism by Congress and the country for past actions in lowering the standards to allow more people to become homeowners," Peltier says. "But now they have overcorrected it. The standards are very aggressive."
The strict underwriting requirements keep potential buyers out of the market because they can't get a loan. "But no matter what the standards are, the problem is all the way around," Peltier says. Many potential homebuyers, even if they qualify for loans, worry about their job security because of the shaky economy and therefore don't want to commit to a mortgage.
Foreclosures Will Become Rentals
Many homeowners who lose their home to foreclosure eventually become renters, as they do not qualify for a mortgage for at least two years after the foreclosure. So why not keep them in the foreclosed homes as renters?
That's what many investors have been doing, says Shaun White, a vice president for the RE/MAX real estate network.
About half of the investors who buy foreclosed homes are renting them out, rather than fixing up the properties and selling them, White says. Those include individual investors and investment groups. Often, their tenants are families who have lost their homes to foreclosure.
"Investors can buy with low interest rates (and) low prices, and rent that property out," he says. "The dollars work out. In a few years when prices appreciate, they can consider selling the properties. In the meantime they are providing affordable living to people."
The strategy is expected to continue to gain popularity in coming months and could become some form of nationwide program. The Obama administration is considering proposals to make rentals out of Fannie Mae- and Freddie Mac-owned properties. The Federal Housing Finance Agency recently put out a request for ideas on rental programs for foreclosed properties. One potential strategy would be to rent foreclosed properties to previous homeowners or to current tenants through a lease-to-own program.
"Because of the environment in the marketplace, with the tight lending standards and all volume of foreclosures, a rental program makes a lot of sense," White says.
Lower Loan Limits Will Push Home Values Further Down
Many homebuyers will have to settle for smaller mortgages this fall. Loan limits fell across the country at the beginning of October. The maximum amount for jumbo-conforming loans -- mortgages for more than $417,000 but which can be sold to Fannie Mae and Freddie Mac -- was reduced to $625,500. The upper limit had been $729,750. Limits on FHA loans, which are mortgages backed by the Federal Housing Administration, also have been reduced.
Home values in high-priced markets will be hit hardest by the recent changes, Peltier says. But the effect will be seen in markets in various price ranges all over the country, says Mathew Carson, a mortgage broker at First Capital Group in San Francisco.
The loan limit reduction "takes a lot of people out of a certain market, but it more than likely forces people in that price range to reduce the listing prices of their houses," he says. "This reduces the prices of the houses below it as well … (It's) a basic ripple effect."
White says the notion that these reductions would only affect the "wealthy" is a myth.
"This does not just impact high-priced homes in wealthy communities, but 669 counties in 46 states," he says.
If you are a seller, you may be forced to reduce the asking price on your home, so the price is within the new limits to attract a broader group of buyers, White says.
It's early to estimate the exact impact on home prices, but White says he expects the reduced limits to trigger a decline of 3 percent to 5 percent in home values on average.
"Not what the industry needs right now," he says.
A New Wave of Distressed Properties Will Crest
The foreclosure crisis is far from over. Recent reports showed foreclosure numbers dropping. That might have made it seem as though the situation was improving, but the foreclosure machine simply slowed while it was being repaired.
"Many think the banks are fine-tuning their systems after the robosigning controversy and will foreclose at a higher rate in the second half of this year," White says.
If foreclosure inventories do rise, this could put pressure on home prices this winter as they normally drop a bit then, he says.
"It remains to be seen if the market can absorb the additional inventory," he says."If it can, that's great. Otherwise, we might see another price drop."
Peltier agrees there will be more distressed properties on the market for sale, as millions of underwater borrowers struggle to keep up with their payments and simply give up.
But he thinks rather than more foreclosures, there will be more short sales.
"Banks have realized that a short sale is more cost-effective than foreclosure," he says. "Short sales are the preferred path today. But they are still distressed real estate. The problem has not gone away, but the banks are finding alternative solutions."