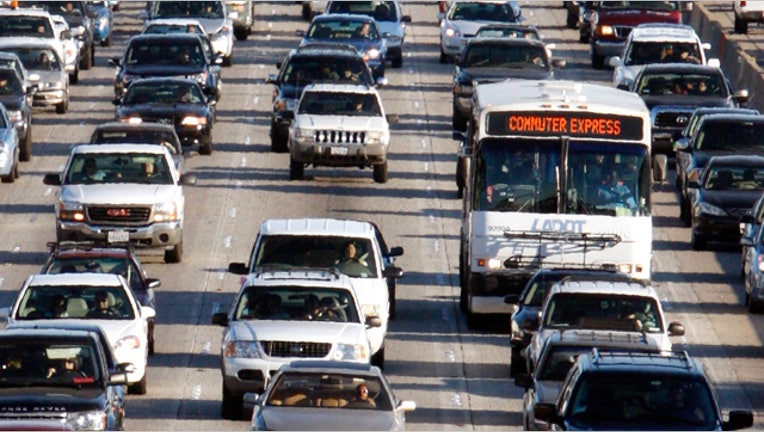 Cars that generated crowds
Auto shows are all about what's hot and what's not. You can tell which vehicles are generating the most buzz just by looking at which cars have knots of gawkers around them. Although there were other vehicles at the 2013 Chicago Auto Show that were attracting crowds -- the next-generation Chevrolet Corvette Stingray, for example, Bankrate picked only those unveiled in Chicago last week for this list.
Every model on this list has air conditioning, rear backup camera, power door locks, windows and outboard mirrors, and stability control.
Each of these vehicles will find their way into showrooms this year. Historically, carmakers don't firm up pricing or finalize fuel economy estimates until a few weeks -- and sometimes just days -- before new or totally redesigned vehicles go on sale. In this article, miles per gallon are listed if available, but no prices were given for these models.
Mopar '13 Dodge Dart
Gas mileage: To be announced    Projected on-sale date: To be announced
If some degree of exclusivity is important to you, the Mopar '13 Dodge Dart should be right up your alley. Dodge will build only 500 of these souped-up, gloss-black Darts. Each will have a numbered plaque and wear the Mopar badge.
Think of it as a muscle car for slackers who don't want to get their hands dirty. Under the hood lies a 1.4-liter four-cylinder intercooled turbocharged engine that will speed its output through a manual transmission to the front wheels. Other performance upgrades include lowered sport suspension, revised steering calibration, sport-tuned exhaust and enhanced brakes with slotted rotors.
Among the tweaks to its appearance are a front-chin spoiler, deck-lid spoiler, gloss-black 18-inch alloy wheels and a pair of blue racing stripes running from the snout to the tail. Inside, the driver's seat will be blue leather, while the three passenger seats will be black.
Technology highlights include an industry-first wireless charging system for personal devices and a Uconnect infotainment system with Wi-Fi.
2013 Nissan Juke Nismo
Gas mileage: 27 mpg city/32 mpg highway    Projected on-sale date: March 2013
Buzz doesn't necessarily have to be all positive. Juke's appearance is polarizing in its normal wrapper, but Nismo's version seems to have cranked up the passion on both sides of the love-it-hate-it equation.
Nismo is Nissan's performance division. Nissan unleashed its Juke Nismo at the Chicago Auto Show. Some of the changes include a lower front end, larger grille and a different paint scheme with red pinstripping. Larger wheel arches, a tweaked rear spoiler and 18-inch, aluminum-alloy wheels are among other noticeable changes.
Nismo touched up nearly every interior component in some way from the seats to the gauges. It also made adjustments to Juke's 1.6-liter turbocharged four-cylinder engine, squeezing 197 horsepower from it. Front-wheel-drive versions get a six-speed manual transmission. Opting for all-wheel drive brings with it a continuously variable automatic transmission.
Among the available amenities are a navigation system with 5-inch color touch screen, iPod interface and satellite radio and its integrated control, or i-con, system that provides climate control.
2014 Toyota Tundra
Gas mileage: To be announced    Projected on-sale date: September 2013
Locking horns with the likes of the Dodge Ram, Ford F-Series and Chevrolet Silverado isn't for the faint of heart. It's a truck-eat-truck world out there where the big boys play for keeps. So, when Toyota redesigns its Tundra to take another swipe at the big dogs and shows it off at the Chicago Auto Show, it's worth talking about.
Built in Texas, Tundra was also designed and engineered in the U.S. It will be offered in five distinct grades, each with its own interior and exterior treatment. Answering a variety of needs, three available engines, including a 5.7-liter V-8 that's capable of towing more than 10,000 pounds, will power the Tundra.
In addition to its eight standard air bags, every Tundra will come with Bluetooth connectivity. Moving up through the different model levels will add such features as satellite radio, wood-grain accents, leather seating, heated front seats, navigation system, and a blind spot monitor with rear cross traffic alert.
2014 Volkswagen Beetle GSR
Gas mileage: To be announced    Projected on-sale date: Fall 2013
Volkswagen probably won't have any trouble selling today's version of the 1970s Beetle GSR. "GSR" is the acronym for Gelb Schwarzer Renner, or "yellow black racer" in German, and the company is selling only 3,500 of this limited-edition Beetle worldwide.
Other than its startling exterior color scheme, GSR has a lot going for it. VW backs up its claim that GSR is its sportiest Beetle with the next evolution of its 2-liter turbocharged four-cylinder engine, punching out 10 extra ponies for a total of 210 horsepower. Output gets to the front wheels via a six-speed manual or optional driver-shiftable, six-speed automatic transmission. VW claims a zero-to-60 time of 6.6 seconds.
Equipped similarly to the Beetle Turbo with sunroof and sound model in addition to special GSR interior trappings, it will have push-button start, power panoramic sunroof and the Fender premium audio
2014 Kia Forte 5-Door
Gas mileage: To be announced    Projected on-sale date: Fall 2013
Ten years ago, most auto-show goers wouldn't have walked out of their way to look at a compact car, let alone a Kia. That was then. This is now. With today's rising fuel costs and Kia's meteoric rise among carmakers, a redesigned Forte 5-Door is big news.
Kia's attention to styling and detail so evident in the Forte is fairly solid evidence that it takes the compact segment seriously. When it goes on sale in the fall, the Forte 5-Door will come in two versions, each with its own engine: the EX with a 173-horsepower 2-liter four-cylinder engine and SX with a 201-horsepower 1.6-liter turbocharged four-cylinder engine. Standard in the EX is a six-speed automatic transmission; while the SX gets a six-speed manual transmission as standard equipment.
It wouldn't be a Kia if the Forte 5-Door wasn't packed with standard features, including Kia's UVO eServices interface with Bluetooth connectivity, and a tilt-telescoping, leather-wrapped steering wheel with redundant audio controls and satellite radio.