Five Groups That Really do Need Life Insurance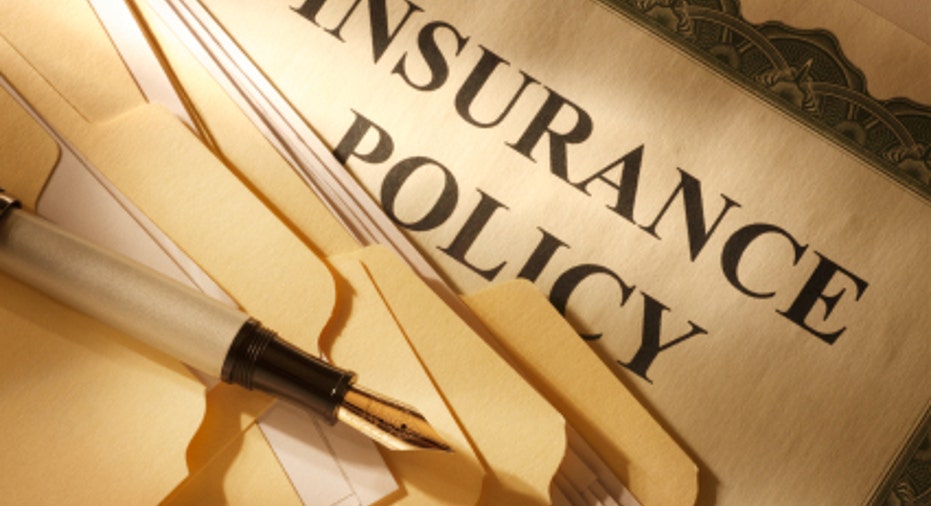 Don't need life insurance? Think again
If you have ever said "I do" or welcomed a bundle of joy into the world, chances are you have considered purchasing a life insurance policy. Married couples and parents are among the best candidates for coverage.
But if you are single or childless, don't automatically assume you don't need life insurance, says Stephen Rothschild, chairman of the Life and Health Insurance Foundation for Education.
"The reality is most people need life insurance," he says. "A simple rule of thumb is that if someone will suffer financially when you die, you should be covered by life insurance."
Life insurance can make sense even if you do not have dependents but simply want an additional potential source of cash, says Kristen Komer, a vice president with MetLife.
"People think of life insurance primarily to replace lost income or for a death benefit," she says. "But there are so many other ways you can use life insurance."
Following are five lifestyles that may require life insurance, even if you might not immediately think so.
Empty nesters
Ahhhhh -- the children have graduated from high school and college and are building lives of their own. It's the time you've been dreaming of, when you no longer have young, hungry mouths to feed or tuition bills to pay.
Maybe you've also dreamed of dropping life insurance from your budget.
Not so fast. For one thing, it's possible your nest may not stay empty, says Wendy Boglioli, a spokeswoman for Genworth Financial.
"We're seeing an increasing number of retirees caring for their grandchildren," Boglioli says. "So, there is a financial need to take care of those children."
Also, you still have a spouse who may need income after you are gone.
"If your spouse outlives you for 10 or even 30 years, would your current financial plan provide for them and ensure they can maintain the standard of living they're accustomed to?" asks Rothschild.
Plus, a life insurance policy can help you pass on some money to heirs.
"It can provide a legacy for your children or grandchildren," he says.
Finally, a permanent life insurance policy that builds cash value can give you an extra financial safety net for future unexpected needs or opportunities, Rothschild says.
Singles without children
One of the joys of single life might be having fewer responsibilities, especially financial obligations. So it may seem logical for singles to shrug off life insurance.
But not all single people are footloose and fancy-free, Komer says.
"A lot of singles are taking care of a parent," she says. "You see that more often, as people are living longer."
Or, perhaps your heart belongs to a charity. Life insurance can help you leave it a legacy, Boglioli says.
"By paying a little bit each month now, you can pay significant dollars upon your death to a charity that you care about," she says.
Life insurance also can cover your funeral costs and certain debt obligations, so loved ones will not have to pay those expenses after you're gone.
Rothschild cites a less obvious reason for young singles to buy life insurance.
"If you're young and healthy, you have a better likelihood of qualifying for a low rate," he says. "It may make sense for you to lock in the premium."
This approach makes the most sense if you expect to get married and have a family someday and want to keep costs low during those years, Rothschild says.
Small-business owners
Entrepreneurs tend to think of themselves as rough and rugged -- self-made types. But now that you've gotten to where you are, there's a team depending on you. That's one reason you shouldn't dismiss the idea of life insurance.
Also, if you buy a permanent life insurance policy, you can borrow against the cash value for business expenses, says Komer.
"If you had life insurance, you could fund a retirement plan for employees," she says, adding that providing such perks can help retain good workers.
Or, you could join your business partners in purchasing a life insurance policy that would pay out if one of you dies. Those funds could then be used to buy out the deceased owner's share of the business at a prearranged price. This is known as a "buy-sell agreement."
Also, consider "key person" insurance if you have a particularly valuable employee whose death could have a major negative impact on your business. Such policies pay money to the company in the event of that person's death.
"Life insurance for business needs can be complicated, so it is important to work with a qualified insurance professional or adviser who can review your options," Rothschild says.
Retirees
Retirement is the time to relax, especially if your house is paid off and both you and your spouse are set with retirement income.
But you may still need life insurance as a way to protect your heirs.
For example, a policy could provide funds for your family to pay estate taxes and other expenses associated with your death, including funeral costs.
Retirees also can use life insurance for what Boglioli characterizes as "estate equalization." For example, imagine a situation where a small-business owner has two sons and a daughter.
"The business owner purchases a large life insurance policy to provide his daughter an equivalent share of the value of the business that will go to the boys," she says.
Brian Madgett, a corporate vice president with New York Life, says retirees who take out life insurance can spend the money they have saved over a lifetime without feeling guilty about depriving their heirs of an inheritance.
"Life insurance gives them the freedom and peace of mind to spend all their money and enjoy their retirement, knowing that they will be leaving a legacy in the form of a tax-free death benefit," he says.
Stay-at-home parents
In a world of stagnating incomes, two-earner families have become more the rule than the exception. But there are still cases in which one parent works while the other looks after the children.
Couples in this situation often purchase a life insurance policy based on the working spouse's income, but forget to account for the stay-at-home parent's value.
"I used to tell my husband while our kids were growing up, 'If I died tomorrow, you would have to hire 10 people to do what I do,'" Boglioli says.
Life insurance could help pay for the services the stay-at-home parent currently provides, Rothschild says.
"Consider what it would cost to fund child care, transportation, cooking, cleaning or any other household activity," he says.
But it's unusual to see couples purchase life insurance to cover the stay-at-home parent's contribution, Komer says.
"You see insurance coverage on just the breadwinner," she says. "Very few times do you see stay-at-home moms get coverage."
Madgett says that can be a mistake. He cites an estimate that the average salary of a full-time nanny is $36,400.
To cover that amount " you would need a life insurance policy with approximately $910,000 in death benefit," he says.