Five Graduate Degrees That Don't Pay Off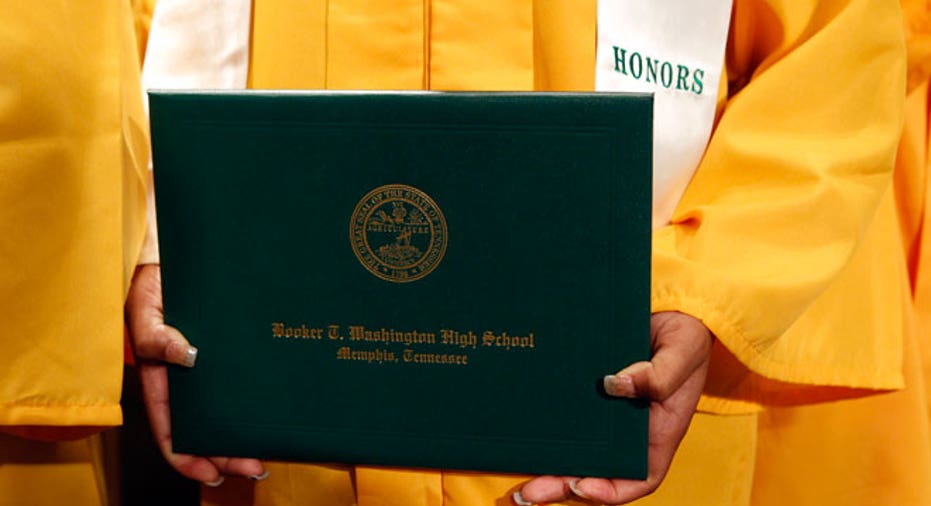 Five Graduate Degrees That Don't Pay Off
In today's tough job market, many recent college graduates are enrolling in graduate programs to enhance their credentials and gain an edge with hiring managers. In some cases, the tactic may lead to lucrative job opportunities. A recent report from Georgetown University's Center on Education and the Workforce found that a graduate degree can boost an individual's earning power by more than 40% in some fields -- but the true value can vary wildly from industry to industry.
In disciplines such as medicine, for instance, an advanced degree can provide a 190% salary increase over a pre-med-focused bachelor's degree, according to the Georgetown study. For other programs, the return on investment isn't as certain: In some cases, available job opportunities are scarce or low-paying, or employers may value relevant work experience more than another diploma.
Particularly if you're planning to take out loans to attend graduate school, it pays to know what your realistic job prospects are, says Liz Pulliam Weston, a personal finance author and columnist for MSN Money. "A lot of schools will take your money and get you trained for jobs that don't exist," she cautions. "Take a buyer-beware attitude."
Master of Fine Arts Degrees
Students can obtain Master of Fine Arts, or MFA, degrees in disciplines including studio arts, creative writing, the performing arts and art criticism. Tuition costs vary, but at New York University's Tisch School of the Arts, for instance, students can expect to pay more than $22,000 per term, plus the cost of housing, course books and other expenses.
That investment isn't likely to pay off: The Georgetown study saw just a 3% boost in income potential for studio arts MFA graduates.
Kristen Harris, owner of Portfolio Creative, a staffing agency in Columbus, Ohio, says her recruiting clients always favor candidates with relevant experience and work samples over those with graduate arts degrees. "It's hard to get that first work opportunity if you don't have that education and training, but after that, it's your portfolio and experience that speaks louder than your degree."
Computer Engineering
Computer engineering is a booming industry for job growth. The Bureau of Labor Statistics estimates that the market for software developers will grow by 30% between 2010 and 2020. Computer programmer jobs are growing at a 12% pace, which is about average. However, in most cases, there is little benefit for job seekers who go beyond a bachelor's degree in the field.
The Georgetown study saw just a 16% boost in pay for students with graduate degrees in computer engineering.
Paul Silvio, senior vice president at Modis, a large information technology recruiting firm, confirms that his client base doesn't place a high priority on graduate education. "The vast majority of jobs in IT are hands-on, where employees are utilizing a specific technology or skill set," he says. "Candidates grow their expertise by growing their skill sets and interpersonal skills," he says, rather than pursuing further academic qualifications.
PR, Advertising and Mass-Media Programs
The growth outlook for public relations positions is good, according to the Bureau of Labor Statistics. The field is expected to grow by 21% between 2010 and 2020. However, as with the computer engineering industry, hands-on experience is more important than graduate degrees for job seekers. "The graduate degree doesn't really get you anywhere," says Weston.
Harris says her clients who need creative and marketing talent aren't seeking candidates with graduate degrees. "Generally, we don't get clients looking for an advanced degree unless they're looking for a higher-level strategy focus," she says.
In that case, however, they're typically seeking applicants with a Master of Business Administration, rather than communications-focused degrees. According to the Georgetown study, employees with graduate degrees in advertising and public relations can only expect an earnings boost of 12% for their diploma; mass-media students might see an 11% increase.
A Law Degree From a Fourth-Tier School
The number of law school graduates rose by 11% between 1999 and 2009, according to The New York Times, yet the paper also reports that 15,000 attorney and legal staff positions were eliminated between 2008 and 2011. For law students -- especially those from bottom-ranking schools -- a high-paying job is no sure thing.
A 2011 National Association for Law Placement survey found that, while 88% of 2010 law school graduates were employed, not all grads had positions in their field. Nearly 9% worked in "other capacities," and 11% worked part time. And while 18% of 2010 graduates were able to obtain starting salaries of around $160,000, nearly half of reporting graduates were making annual salaries that fell between $40,000 and $65,000.
No matter the quality of the law school, the education is pricy, and most students must obtain loans to pay tuition. Near the upper end of the spectrum at San Diego's Thomas Jefferson School of Law -- where 94% of the student body took out loans -- students graduated with an average of more than $153,000 in student loan debt, according to U.S. News and World Report. That kind of loan will take a long time to pay off on a $50,000 salary.
Atmospheric Sciences and Meteorology
The atmospheric science field pays reasonably well. The Bureau of Labor Statistics found a median salary of $87,780 for all atmospheric scientists, including meteorologists. Median represents the midpoint pay, so half receive higher pay and half receive lower. Graduate education in the field is necessary for many research-focused positions at universities. However, government and private sector positions rarely require graduate education.
To that end, job seekers looking for a substantial income boost by obtaining a master's degree or Ph.D. in the field will be sorely disappointed. Georgetown found a minuscule 1% increase in salary for employees with graduate degrees in the field. In this case, students should only pursue a graduate degree if they are truly interested in furthering their own education, rather than getting a bigger paycheck.