Five Electric Cars That Will Stretch Your Mileage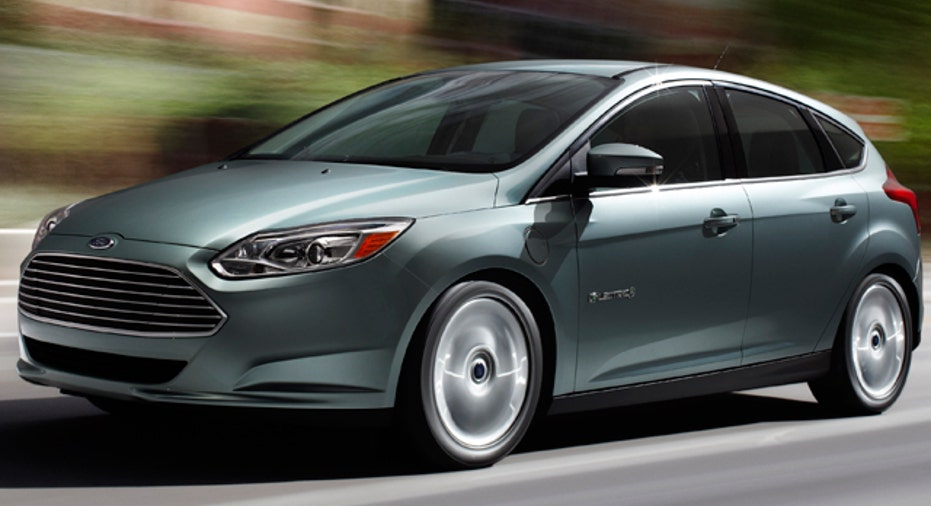 Cars With Superior Gas Mileage
Car technology has come a long way. In the fight to decrease dependency on oil and avoid high gas prices, more electric-powered cars are starting to make their way onto the scene. It's now possible to get what's referred to as an mpg equivalent of more than 100. That's mostly due to drastic improvements in lithium-ion battery technology.
Lithium-ion batteries are able to produce more power in a smaller area than their nickel-metal-hydride counterparts, which are used in some hybrids such as the Prius. That gives vehicles with lithium-ion technology a significant increase in distance and speed.
Just like a gas-powered vehicle, you'll need to fill up the tank, or in this case, charge the battery. Fuel capacity of electric cars is measured in kilowatt hours instead of gallons. The more kilowatt-hour capacity a battery has, the greater distance and power you'll get.
Electric cars with lithium-ion technology get great fuel economy, but they also are notable in the acceleration and power departments. Here are five cars that will keep you away from the gas pump. We provide car prices according to manufacturer's suggested retail price, or MSRP.
Ford Focus BEV
Mpg equivalent: 105 miles combined city and highway
MSRP: $39,200
Annual fuel cost: $600
Starting at $39,200, the 2012 Ford Focus BEV electric car dives down to $31,700 after a $7,500 federal tax credit. It's available in California, New York and New Jersey, but its availability will expand to 19 markets by the end of 2012.
It has a 107-kilowatt electric drive motor, which utilizes chemical energy and gets its juice from a high-voltage, rechargeable, 23-kwh, liquid-cooled, lithium-ion battery system. According to Environmental Protection Agency estimates, the electric engine allows the Focus to go 76 miles on a single charge. The EPA gives it an mpg equivalent rating of 110 miles for city, 99 miles for highway and 105 miles combined.
To boost the distance on a single charge, the Focus BEV uses a regenerative braking system, which captures and recycles more than 90% of the kinetic energy created when braking. It gets 141 horsepower and tops out at a speed of 84 miles per hour.
A 120-volt charger comes standard with the Focus BEV, which Ford estimates will take about 20 hours for a full charge. It takes four hours with the optional 240-volt charger. Other standard features include a single-speed transmission to handle the car's high revolutions-per-minute, or rpm, range and a brake coach that helps the driver optimize the regenerative brake system.
Electronic stability control, remote keyless entry and an alarm system are standard safety features.
Nissan Leaf SL
Mpg equivalent: 99 miles combined city and highway
MSRP: $37,250
Annual fuel cost: $600
Alongside the Leaf SV electric car, Nissan introduced the higher level Leaf SL for 2012, starting at $37,250. It qualifies for a $7,500 federal tax credit.
The SV and SL models both use an 80-kilowatt electric motor, which jumps alive with a 24-kwh, lithium-ion battery system. The EPA estimates it will go 73 miles on a charge and gives it an mpg equivalent of 99 miles combined, 106 miles for city and 92 miles for highway. The engine puts out 107 horsepower and hits speeds up to 90 mph.
Due to upgraded features, the SL model costs an extra $2,050 over the SV model. The standard quick-charge port provides up to an 80% charge in less than 30 minutes at commercial charging stations. Otherwise, you'll wait about 20 hours for the standard 120-volt trickle charger or seven hours with the 240-volt, home-charging station, which will cost about $2,000 to install.
The SL comes with a solar panel rear spoiler, a rearview camera monitor and automatic headlamps.
Both models use an aerodynamic design to reduce wind drag. Regenerative braking recycles kinetic energy back into the battery.
Mitsubishi MiEV
Mpg equivalent: 112 miles combined city and highway
MSRP: $29,125
Annual fuel cost: $550
Mitsubishi offers the "i" in two models: the base level ES electric car and the higher level SE. The ES starts at $29,125 and the SE at $31,125. Both qualify for a federal tax credit of $7,500. It's available in select markets but won't be available nationwide until January 2013.
Situated in the rear, you'll find a 49-kilowatt electric motor, which pushes out 66 horsepower and tops out at 81 mph. It gets its power from a 330-volt, 16-kwh, lithium-ion battery system with 88 cells and boasts an impressive mpg equivalent of 112 miles combined, 126 miles for city and 99 miles for highway. Mitsubishi uses regenerative braking to increase the distance on a single charge.
A 120-volt trickle charger is standard -- it takes 22.5 hours for a full charge. The optional 240-volt home charger gets you a full battery in seven hours. For the commercial station 30-minute, quick-charge option, you'll need to purchase additional packages -- a $700 package for the ES and a $2,790 package for the SE.
Standard safety features include stability control, traction control and an air bag system. The "i" also includes a security system and MiEV technology, which is a system that monitors and optimizes energy throughout the car.
Coda
Mpg equivalent: 73 miles combined city and highway
MSRP: $37,250
Annual fuel cost: $850
The all-electric 2012 Coda four-door, five-passenger electric car debuted in March. It has a starting price of $37,250 and qualifies for a federal tax credit of $7,500 in addition to credits from California.
Underneath the car, you'll find a 100-kilowatt, 134-horsepower electric motor with a single-speed transmission. The engine is powered by a 333-volt, 31-kwh, lithium-ion, phosphate battery -- a type of lithium-ion battery -- which comes with a 10-year 100,000-mile limited battery warranty. The EPA estimates an equivalent of 77 miles for city, 68 miles for highway and 73 miles combined mpg. Coda says a larger battery will be available later in the year.
It'll take 36 to 40 hours to charge with the standard 120-volt charge cord. You'll hit 100% capacity in about six hours with the optional 240-volt home-charging station.
A 7-inch touch screen with GPS navigation is standard on the Coda. You'll also find battery management and active thermal-management systems. Safety features include hands-free communication, emergency roadside assistance, antilock brakes and stability control.
Coda currently only has dealers in California, but the company says additional locations are in the works.
Tesla Model S
Mpg equivalent: 73 miles combined city and highway
MSRP: $49,900
Annual fuel cost: N/A
The four-door, five-passenger Tesla Model S electric car isn't as fast as the two-seat Tesla Roadster, but it's a lot more practical. Three powertrain variants are planned, distinguished by electric motors and batteries ranging from 40 kwh to 85 kwh. In addition, there is an upscale variant that comes with a higher level of features and equipment, with a price of $97,900. That's after a $7,500 federal tax credit.
The entry-level battery option has a range of 160 miles, according to Tesla. The mid-level's range is 230 miles, while the top battery has a range of 300 miles. As sticker prices go up, the time it takes to go zero to 60 mph falls from 6.5 seconds to 5.6 seconds.
It goes on sale in July. The $7,500 federal tax credit makes the effective price $49,900, the company says.
Standard equipment includes a 17-inch touch screen, center console and a seven-speaker stereo system that includes an AM/FM/HD radio, dual USB ports and storage for up to 500 songs.
Tesla co-founder Elon Musk told The Wall Street Journal in March the Tesla Model S is sold through 2013.