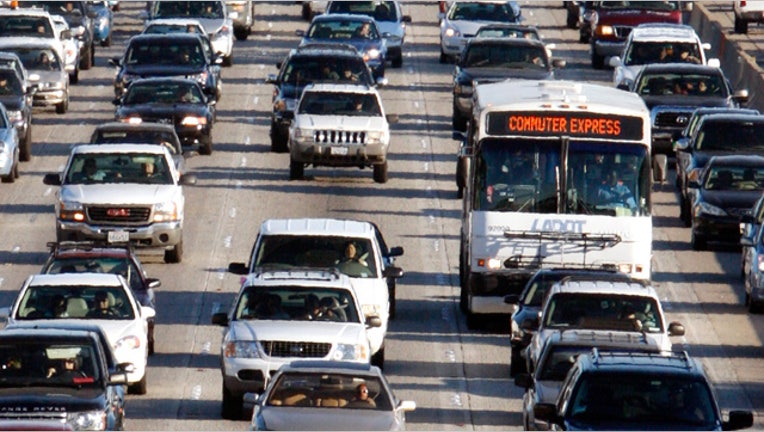 A glimpse at cars of the future
You don't need a crystal ball to see what the cars of the future look like. Simply take a stroll this month at Cobo Center in Detroit at the 2013 North American International Auto Show.
There, the major automakers have revealed their upcoming models as a glimpse into the future. Here are five cars that are officially concept cars but will be headed to showrooms in the near future.
2014 Acura MDX
Though officially listed as one of the Detroit auto show's prototype concept cars, the 2014 Acura MDX unveiled at the show is likely to be very close to the model that goes on sale in mid-2013. The seven-passenger luxury SUV is a sleeker, slightly larger design than the current model and has Acura's new Jewel Eye LED headlights.
The inside is more spacious with increased legroom in the second row and easier access to the third row. The all-new chassis features new front and rear suspension designed to improve ride quality and create a more sporty driving experience.
The 2014 Acura MDX will be powered by a new engine as well -- a direct-injected 3.5-liter V6 with features that provide a more spirited driving experience while simultaneously increasing fuel economy, though Acura did not have specific numbers at press time.
Available safety features will include forward collision and lane-departure warning systems, a multiangle rearview camera, blind spot information and systems for staying in your driving lane. Acura also says that it expects the 2014 Acura MDX to achieve the highest crash-test ratings, including a Top Safety Pick designation from the Insurance Institute of Highway Safety.
Ford Atlas
With General Motors' recently unveiled, redesigned Chevrolet Silverado and GMC Sierra, Ford introduced its new concept pickup. The pickup is a glimpse into Ford's future vision of its Ford F-150 design, most likely for the 2015 model year.
The exterior of the Atlas features a more aggressive look than the current F-150 with a wide stance, chiseled grille and prominent wheel arches. Features such as multiple tie-down points, 110-volt electrical outlets in the pickup bed and hidden extendable ramps improve the functionality for those using the truck for work.
On the inside, this "work truck" is designed for comfort. Features include leather seats with improved legroom in the rear over the current F-150, glove-friendly buttons and controls, and integrated storage for smaller items.
The Ford Atlas concept is powered by the latest generation of Ford's EcoBoost engine, which automatically shuts off the engine when in traffic (except when towing) to improve fuel efficiency. Fuel economy is improved up to 20% over the current F-150, thanks to this feature -- as well as numerous features that improve aerodynamics when driving at highway speeds, such as power running boards that tuck up against the truck and grille shutters that open only when needed to cool the engine.
Honda Urban SUV
Honda has confirmed plans that it will introduce a small SUV, smaller than the Honda CR-V, in the U.S. in 2014. The recent Detroit auto show provided a glimpse of what that SUV might look like.
The Honda Urban SUV concept features a sleek design with sleek lines on the sides and an aggressive front fascia. The handles in the rear doors are hidden, giving it a look more like a two-door coupe. Overall, it is 9 inches shorter than the Honda CR-V. Honda says the concept car is the basis for a "fun-to-drive and fuel-efficient small SUV," and that it would feature Honda's latest iteration of fuel-efficient technology called Earth Dreams.
Few interior details were provided, except the company noted that the new small SUV would include Honda's Magic Seat, which can be folded a variety of ways to accommodate long, tall, wide cargo. Honda confirmed the production car the concept is based on will be priced lower than the Honda CR-V, which starts at $22,795.
Toyota Corolla Furia
Toyota's best-selling small car, the Corolla, is headed for a redesign for 2014 model year, and the Toyota Corolla Furia concept car unveiled at the Detroit auto show hints on the new version.
Compared to the current Corolla, the concept is about 2 inches wider and longer overall, but it has a wheelbase that is 4 inches longer, giving it a sporty stance to go along with new sporty styling. That styling includes a raked windshield, short hood and narrow headlights.
Toyota says that it is aiming to appeal to more youthful customers, with features such as large 19-inch wheels, carbon-fiber exterior accents on the rocker panels, rear valence and wheel wells. Toyota did not provide any details about the redesigned Corolla's engine or interior features.
Volkswagen Passat performance concept
Volkswagen offers many performance-oriented versions of its cars, so it's no surprise that it has considered a sportier version of its Passat model. At first glance, it's hard to tell the Volkswagen Passat performance concept from its standard mid-size sedan counterpart.
Look closely and you'll see 19-inch wheels, dual exhaust, brighter headlights and LED taillights. Inside, there are carbon-like accents on the dashboard and the seats, but what really gives this Passat its performance moniker is what you can't see. There is a 250-horsepower 1.8-liter turbocharged direct-injected, four-cylinder engine paired with a six-speed automatic transmission.
A lowered sport suspension and electromechanical steering provide sportier handling. Though officially listed as one of the show's concept cars, don't be surprised to see a similar, sportier version of the Passat at dealerships within the next year.