Five Common Requirements of High-Yield Checking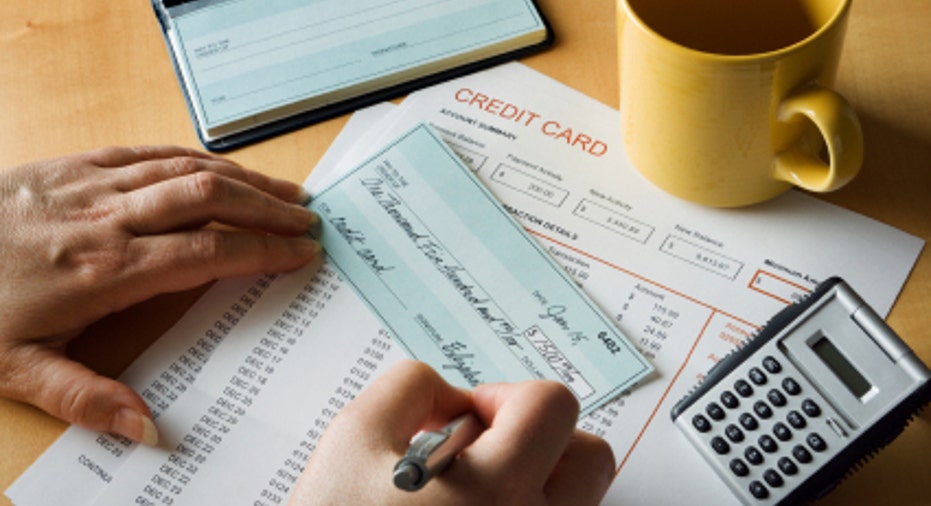 What Banks Require for High-Yield Checking
With the going rate for interest checking accounts hovering around a fraction of 1%, many customers are turning to the high-yield checking accounts offered at banks and credit unions.
These accounts often have no fees, and if certain conditions are met, their rates can be more than 10 times higher than average rates for conventional checking and savings accounts.
When bank customers successfully meet the eligibility requirements for higher-rate checking accounts, their deposits work harder for them, says Carolyn Schaefer, a managing director at York Traditions Bank in York, Pa. "Consumers can earn an enhanced interest rate for their money," she says.
However, if requirements aren't met, the interest paid for the month may be close to the same level as the rate on a regular savings account -- much less than 1%. For that reason, it's important for consumers to understand eligibility requirements before they sign up for high-yield checking, so they can earn as much as possible.
Here are five common requirements that banks and credit unions place on their high-yield checking accounts.
Use a Debit Card Regularly
To meet eligibility requirements for high-yield checking accounts, consumers likely will need to use their account debit cards a minimum number of times during each monthly statement period.
For example, clients who open a high-yield checking account at The Provident Bank in Jersey City, N.J., need to make a minimum of 10 debit card purchases per month to get the best rates, says Inna Kuts, a marketing manager at the bank. The transactions also must be signature-based versus purchases in which the consumer uses a personal identification number, or PIN, she says.
"It's a positive thing for the consumer because consumers who use a debit card don't need to purchase checks, and they don't have to carry cash," Kuts says.
At York Traditions Bank, consumers who use their debit cards at least 15 times per month receive an enhanced rate on their high-yield checking accounts, Schaefer says.
The requirement allows account holders to save money on paper checks, but it also increases the connection account holders have with their financial institution, she says. "It's more about continuing to build the relationship," Schaefer says.
Make Automatic Deposits or Debits
Making automatic deposits or debits is another requirement that encourages the customer to use their account often, Schaefer says.
"With an enhanced interest rate, we'd like to make sure the customer is using the account as their primary account. And typically, if a person has an automatic debit or credit coming out of their account, it will be an account they'll be using on a regular basis," she explains.
Generally, customers can meet this requirement by simply having their paychecks directly deposited into the account, provided the account holder receives payment at least once during the monthly statement period, Kuts says.
For customers who don't have a direct deposit setup with their employers, many banks will allow an automated clearinghouse, or ACH, credit or debit, such as a transfer from another account, to meet eligibility requirements, Kuts says.
This may be especially beneficial for commission salespeople, entrepreneurs and others who don't receive a regular paycheck. "Customers have a choice," Kuts says. "They can either have a direct deposit or have an ACH."
Access Online Banking
Many banks require consumers to log in to their account and view it online at least once during the monthly statement period to earn the bonus rates of a high-yield checking account, says Geoff Knapp, vice president of online banking at Fiserv, a financial services technology provider in Norcross, Ga.
Fortunately for many bank customers, this is their main method for interaction.
An American Bankers Association survey in August 2011 found that 62% of consumers polled favored online banking. The ABA's annual survey was released in September 2011; 2,000 adults were surveyed.
According to a Fiserv survey of 3,000 people in August 2011, more than 96 million households are connected to the Internet and 79 million of those households use online banking in some capacity, Knapp says.
Maintain a Certain Account Balance
At Ally Bank, interest checking account balances greater than $15,000 earn more interest than lesser amounts, without any debit transaction requirements, says Ally Bank spokeswoman Beth Coggins.
The customer's account balance at the end of the day determines the rate used to calculate interest earned, Coggins says. "The interest earned each day is then totaled and paid at the end of the monthly statement period," she says.
While some banks pay more interest as the balance increases, other banks have a cap on the amount in an account that will earn a higher rate.
At York Traditions Bank, consumers receive a bonus rate for balances up to $20,000, and then earn a lower interest rate for amounts that exceed that figure, Schaefer says.
This is done mainly because fewer transactions tend to be associated with higher balances, and financial institutions encourage more transactions for their high-yield checking accounts, she says.
However, customers shouldn't feel that this is a limit on their account, she says. "We have a lot of customers that keep balances in excess of $20,000, and they receive a blended rate," Schaefer says.
Accept Electronic Statements
To get the best interest rates, many banks will require consumers to ditch paper-based statements and sign up for statements online.
Kuts says the benefit of this requirement is that customers can retrieve their financial data quickly. "It's fast and free. And, of course, it's eco-friendly," she says.
And customers seem to be willing to engage in online banking , Fiserv's Knapp says. According to a recent Fiserv survey, 54% of consumers already are receiving their statements online, he says.
In addition to the environmental benefits of e-statements, banks also are able to save money in reduced paper and postage costs, and those savings eventually may reach the consumer in the form of better rates, Provident Bank's Kuts says. "It is a benefit to the customer as well as the bank," she says.
Consumers who prefer paper statements still can download them to their personal computers, she says. In addition, many institutions will provide online access to past statements for a year or more.